Mario hacker recreates original Super Mario Bros. in Super Mario 64
And you can play as Waluigi.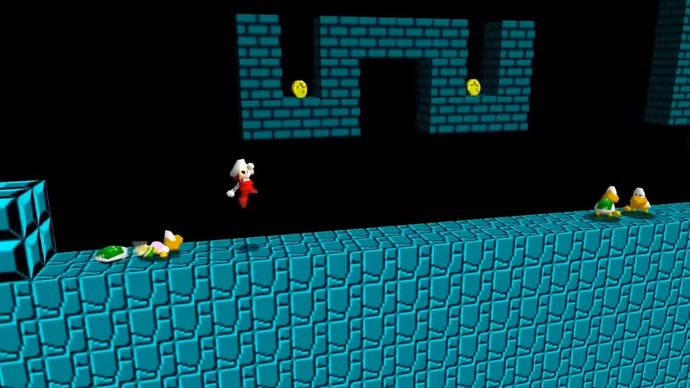 You'd imagine there's not much left for people to do with Super Mario 64 at this point, but it's the game that just keeps on giving.
This time, we've got an impressive recreation of the original Super Mario Bros. for the NES inside Super Mario 64.
It's the work of prolific Mario hacker Kaze Emanuar, and includes over 30 levels and lets you play as Mario, Luigi, Wario or Waluigi. The video below gives you an idea of how it works.
I like how each character jumps slightly differently. Luigi, of course, has a higher jump than Mario, whereas Wario struggles to jump at all. Waluigi, as you'd expect, is overpowered.
Emanuar has form when it comes to tinkering with Mario 64. He's created a first-person, virtual reality compatible version of the Nintendo classic:
A HD 60 frames per second version of the game:
And, of course, made Bowsette playable in Mario 64. Yikes.
What next? Mario 64 recreated in Mario Odyssey?