Man's basic invention levels Destiny character while he sleeps
"Woke up this morning to a brand new 20!"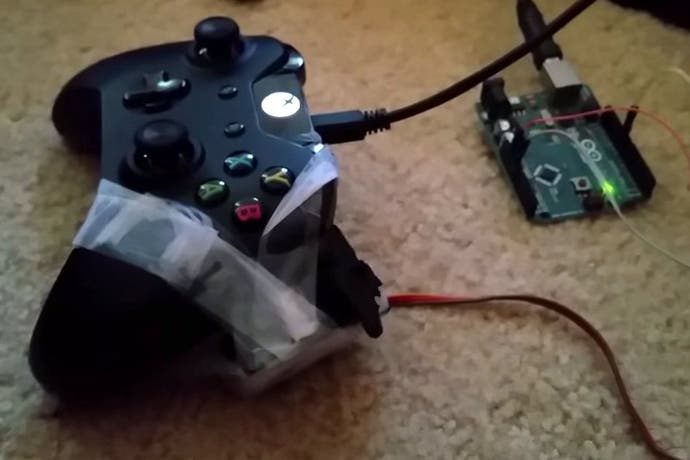 Skill, in Destiny? This guy levels in his sleep.
That's because he's built a little mechanism that presses the shoulder button on his Xbox One pad over and over again. He punches, enemies run at him, he punches one or two dead, then he dies. Then he spawns, then he punches, etc.
Meanwhile, he - yavin247 - sleeps. Then he wakes up, yawns and stretches, and goes to admire his results.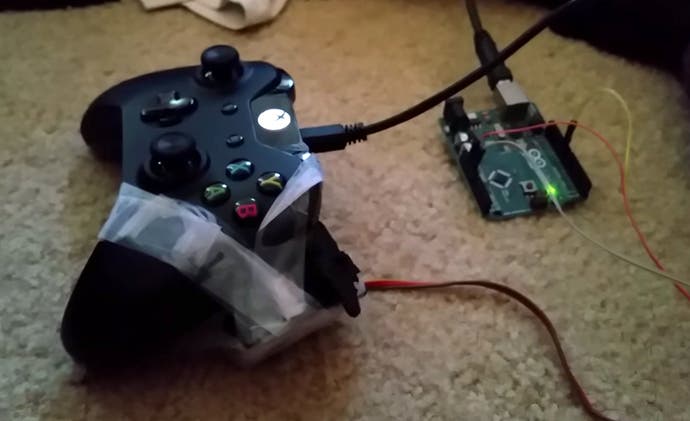 "Woke up this morning to a brand new 20!" he beamed on Reddit (via VG247). "Had about 3600 kills, and 900 deaths (LOL), and like 50 green engrams. I started at level 16.5 yesterday afternoon, and reached 20 sometime while I was asleep. With the armour I had waiting for him he is now a 26."
Over time he's improved his mechanisms to include a second motor - resplendent with cable-tie - that twitches the left thumbstick sporadically so he doesn't look to the game server like a bot - how could anyone even suggest such a thing! He's even worked in a bit of shooting to break up all the punching.
"To those just now joining us," he added, "I had a little fun with a couple of servos taped to an Xbox controller to repeatedly kill hive on Ocean of Storms for me. Background: I am a (semi?) serious player with 300+ hours and a 32, but when I went to level up my titan it felt so joyless. So this popped into my head as a fun little challenge.
"I did it more for the hell of it, and I'll be the first to admit I could have done it much faster manually. To those saying it's pathetic, I don't disagree with you. That's why my post title shows some confliction [sic]. But it's much less an exploit (least effective way to level up ever) than a bit of fun, just to see if it could be done, and no one else was negatively affected by it. Some people did get some laughs out of it though."
Nowhere can I see a link to buy this device. Shame - my titan's only level 10.
If you need more advanced help with Destiny, don't miss our Crota's End strategy guide.