Looks like Diablo 3 on Nintendo Switch is getting amiibo
UPDATE: Loot Goblin amiibo is official!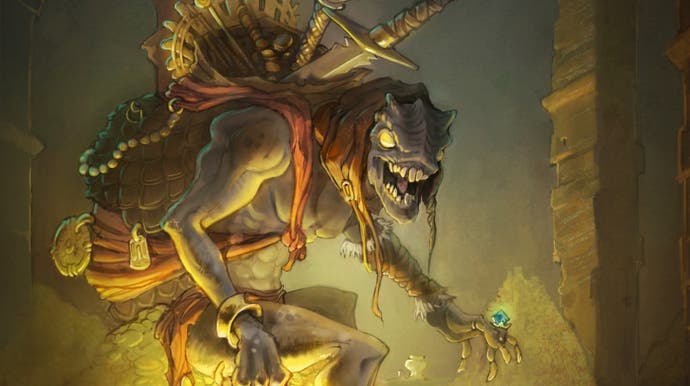 UPDATE 1/11/18: Following reports that dataminers had uncovered references to several upcoming Diablo-themed amiibo in Diablo 3 for Switch, Blizzard has now confirmed that at least one of those discoveries is true.
As revealed on the official Diablo Twitter page, an official Loot Goblin amiibo (referred to as Treasure Goblin by dataminers) is on the way, and it'll be out in December. The amiibo can be used to summon a portable leading "to untold riches" - and, more importantly, it looks swell.
Dataminers also found references to a second, Demon amiibo, alongside apparent support for non-Diablo amiibo, but Blizzard is yet to share official word on either of those. However, with Blizzcon 2018 happening this weekend, there's still time for more Diablo 3 surprises.
---
ORIGINAL STORY 31/10/18: The Nintendo Switch version of Diablo 3 looks to be getting amiibo support. That's according to a new datamine of its files that mentions several amiibo types, including - wait for it - a Treasure Goblin.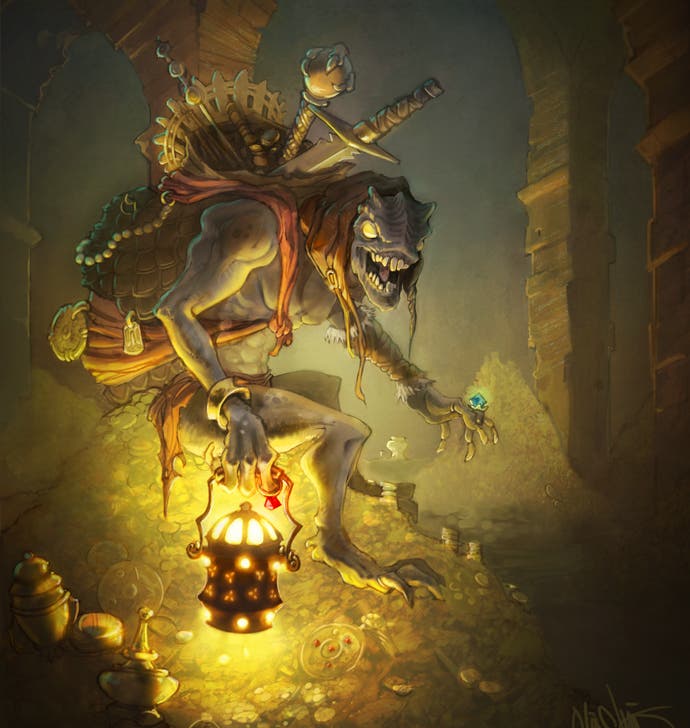 Details posted to reddit by user JustMaku also mention a Demon Amiibo, as well as support for other non-Diablo amiibo as well.
The Treasure Goblin amiibo will supposedly spawn a portal - surely, to the Treasure Realm - while the Demon amiibo will spawn a powerful demon foe.
Currently, the Treasure Goblin has a cooldown of roughly once per day to summon a portal, while the Demon amiibo has a shorter 45 minute cooldown - although these may still be tweaked for release, of course.
Diablo 3 amiibo might sound unlikely - but then we've now seen amiibo for all kinds of non-Nintendo games, including Skylanders and Shovel Knight. Until now, Dark Souls getting an amiibo was probably the biggest surprise.
It feels like something we may hear more about at Blizzcon 2018, which not so coincidentally takes place this weekend. We'll be reporting live from the show.