Here's where you can buy the Lego Super Mario sets
Brick by definitely-not-so-boring brick.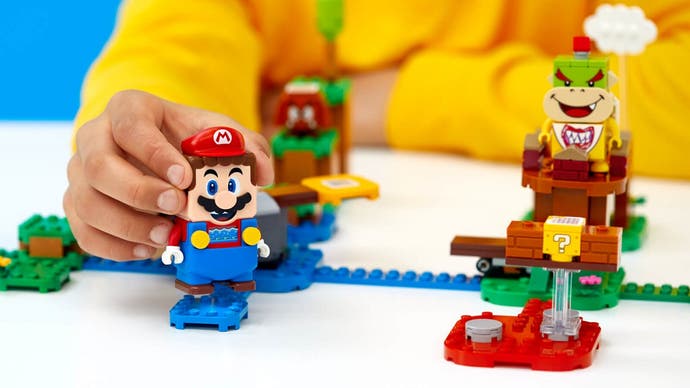 Earlier today, it was announced that the first Mario Lego sets will launch this August. Alongside this release date info, pre-orders for the Starter Kit Bundle also went live at various retailers. We've gathered up exactly where you can already secure your copy below.
For now, it's just the Lego Super Mario Starter Course that's available to order for £49.99 / $59.99. This kit comes with the advanced and quirky-looking Mario figure as well as a 231-piece playset containing all the bricks and blocks you need to design your first Mario Lego course.
As a special pre-order bonus from the Official Lego Store, you'll also get a Monty Mole & Super Mushroom Expansion Set completely free. Copies are expected to be available from 1st August.
Here's where you can currently order the Lego Super Mario Starter Kit Bundle:
In the UK:
In the US:
Two further expansion sets - the Piranha Plant Power Slide and Bowser's Castle Boss Battle - were also announced today with a recommended price of £29.99/$29.99 and £99.99/$99.99, respectively. However, they are not yet available to order and a release date is yet to be confirmed.
Until then, be sure to keep an eye on Jelly Deals for all the latest price, release date and pre-order info on any current and future Mario Lego sets.