Joe Danger Special Edition for Xbox Live Arcade announced
Out soon. First screenshots revealed.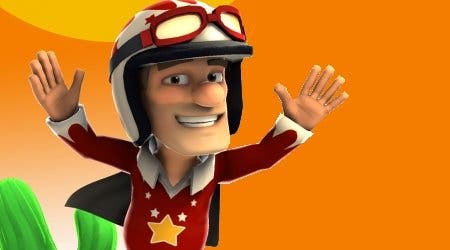 Joe Danger Special Edition launches on Xbox Live Arcade very soon, Hello Games has announced.
It features new environments, new gameplay modes, new characters and more variety over the PlayStation Network version.
UK indie developer Hello Games told Eurogamer it's shooting for a holiday 2011 launch on Xbox Live Arcade.
"We're really excited about coming to XBLA," Hello Games' Sean Murray said. "For a start my brother is finally going to be able to play Joe Danger. Well, knowing him he'll probably just download the Trial.
"It's going to be coming out real soon though, like surprisingly soon. We haven't rushed it or anything, it's just that we've been keeping it super secret."
Cute stunt bike platform game Joe Danger launched as a PlayStation Network exclusive in 2010 to critical and commercial acclaim.
A sequel, called Joe Danger: The Movie, is set for release on multiple platforms, but not before Special Edition on Xbox.
"It's been so nice to come back to, now we've watched hundreds of thousands of people play through on PS3," Murray continued. "They've been our playtesters for the changes we've made to Special Edition.
"Like Joe Danger was well received and everything, but my god there were things we didn't like about it. There were places where it was actually pretty frustrating or confusing to play, and I really think we've ironed that out."
Murray says Special Edition includes "a lot of new content". "I'm not sure anyone could 100 per cent the game in less than about 30 hours," he said. "I think that would be minimum. It's just huge now."
One stand-out new feature is the Laboratory, described as a "test-tube of gameplay bubbling away" and reminiscent of Timesplitters' Challenge mode.
"The Lab is our way of giving the player a little peek behind the scenes too, and it's filled with hidden developer challenges, which we call Pro Medals. I guess that's us having fun, but laying down the gauntlet, too."