Joe Danger 1 and 2 out on PlayStation Vita Q2 2014
Four Door Lemon handling the port.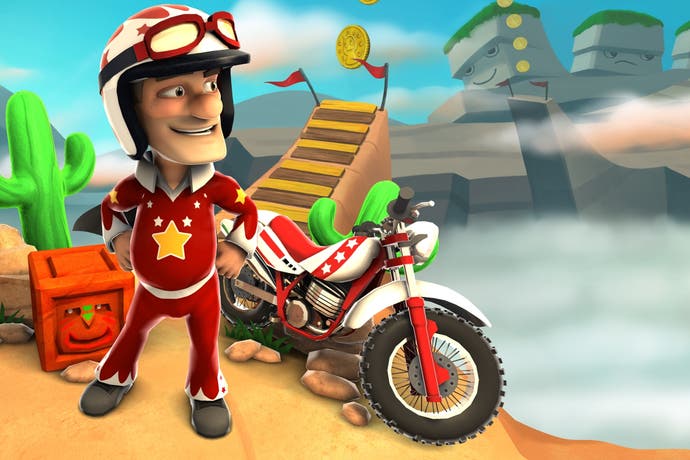 The PlayStation Vita versions of Hello Games' Joe Danger and Joe Danger 2: The Movie launch at some point during the second quarter of 2014.
UK studio Four Door Lemon is handling development of the port while Hello Games busies itself with the eye-catching No Man's Sky.
The Vita versions include all the content from the 2009 original and the 2012 sequel. Four Door Lemon, which is collaborating with Hello Games and Sony, has worked on New Star Soccer and the HD remake of Oddworld: Munch's Oddysee for PlayStation 3. It also developed augmented reality Vita launch title Table Football, and follow-ups Table Mini Golf and Table Ice Hockey.
"Joe Danger is incredibly precious to us, and there are very few people we'd trust with our baby, Simon and his team at Four Door Lemon have a well proven track record, especially on the PlayStation platform." said Hello Games founder Sean Murray.
"This is a great example of UK indie developers working together, helping each other to build something fantastic. It's an ideal fit!"