Jelly Deals roundup: Final Fantasy 15, Gears of War 4, Call of Duty: Infinite Warfare and more
Grab a last minute Christmas bargain.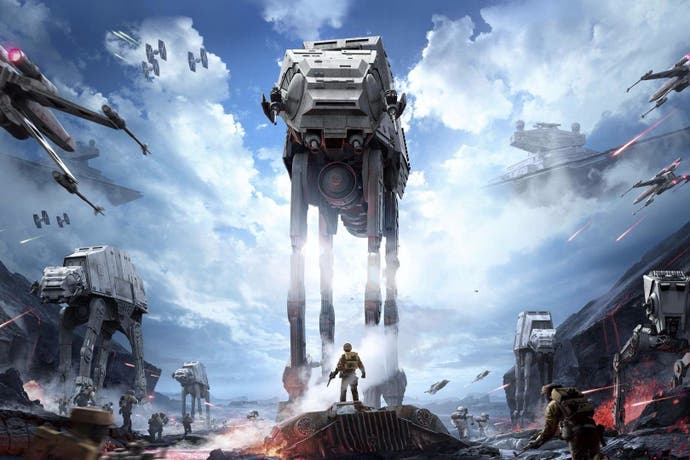 A note from the editor: Jelly Deals is a new deals site launched by our parent company, Gamer Network, with a mission to find the best bargains out there. (It also has the best name.) We've invited the Jelly Deals team to share a weekly roundup of (mostly) gaming-related bargains with us, so we can pass their tips on to you. Full disclosure: if you make a purchase from one of these links, we will receive a small commission from the retailer. Hopefully you'll find it useful!
---
Time is seriously about to run out if you're yet to finish all of your Christmas shopping. These are now the last desperate days of scrambling for deals before they go out of stock and the hurried purchases of a final few items. Then, you can relax: crash out in front of Wallace and Gromit with a drink in one hand and chocolates in the other, admiring all bargains you took advantage of over the last few weeks. Ready to do it all again next year? No? I don't blame you.
Anyway, while we're on the cusp on last shipping dates there are still deals to be found across the tech and gaming realm. Perhaps, instead of picking up something for someone else, you might want to reward yourself with an early Christmas treat. Come take a look at what's on offer.
Oh, yes, before we forget: the Steam Winter Sale starts today too. Good luck!
UK & US Deals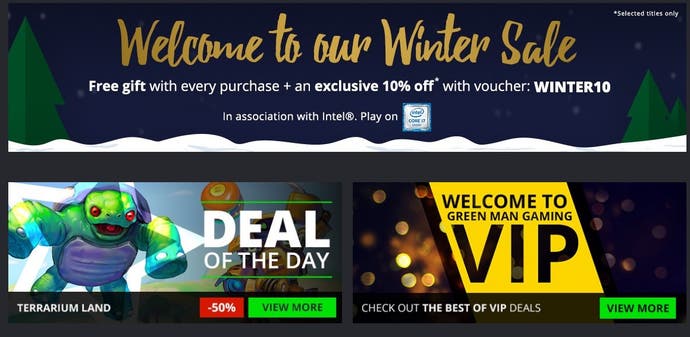 The Winter Sale is still rolling over at Green Man Gaming. Like a giant snowball tumbling down a mountain it's getting bigger and bigger as it absorbs more and more games into its mass. Any and all digital PC games are up for grabs - from some of the year's biggest names to the tiniest indie gem. Don't forget to sign in for the best prices and use the code 'WINTER10' for an extra 10 per cent off most titles. There are loads on offer but here are just some of the standout deals: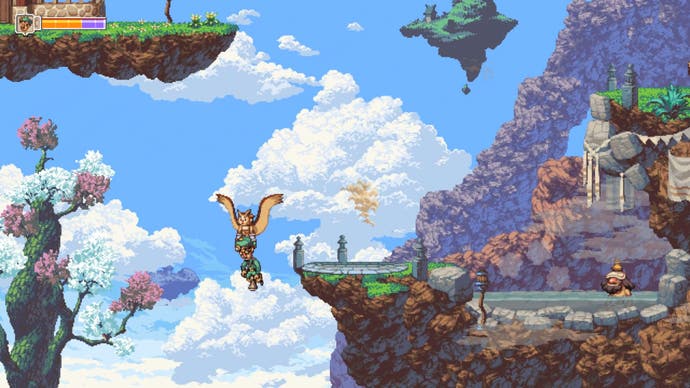 People have been waiting a very long time for Owlboy and the gorgeous pixel platformer finally saw a release in 2016. It's only been out a short while but you can already pick it up for £15.19/$19.99 over on the Humble Store. Not exactly the greatest discount in the world, but nonetheless still money off the hotly-anticipated indie.
Owlboy on PC from Humble Store for £15.19/$19.99
UK Deals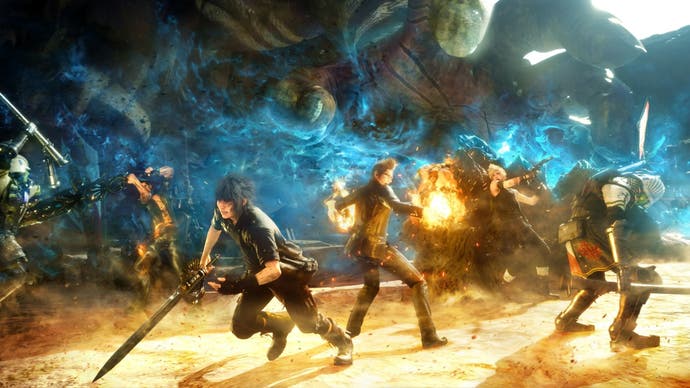 Like Owlboy, there's been a decade long wait for Final Fantasy 15 too. If you feel like you've been missing out on all the arguments over who is 'Best Boy' (Ignis, clearly) and the oddly sentimental photos from Noctis and the gang's road trip you can now pick up a copy for £34.99 from Amazon. Already finished your journey? They're also offering a small discount on the game's Season Pass and have dropped it to £17.49 on both consoles.
What better way to dispense with some of that post-Christmas family gathering rage than by playing the latest Gears of War? For just £20.99 you can join the gruff and perpetually furious Outsiders fighting off a new threat to humanity.
Gears of War 4 on Xbox One for £20.99 from Amazon UK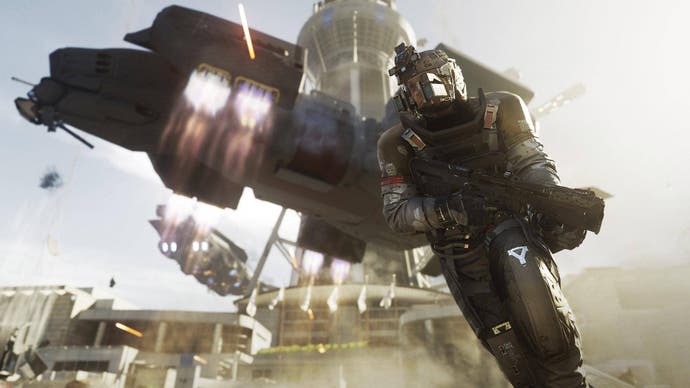 Call of Duty: Infinite Warfare Legacy Edition - the version of the game that includes both Infinite Warfare and Modern Warfare Remastered - has been seeing a new wave of reductions in the run up to Christmas. Simply Games now has it for the cheapest it's been so far: £41.85 on PS4 and £42.85 on Xbox One. Who knows why it's an extra pound on Microsoft's console?
Call of Duty: Infinite Warfare Legacy Edition on PS4 for £41.85 from Simply Games Call of Duty: Infinite Warfare Legacy Edition on Xbox One for £42.85 from Simply Games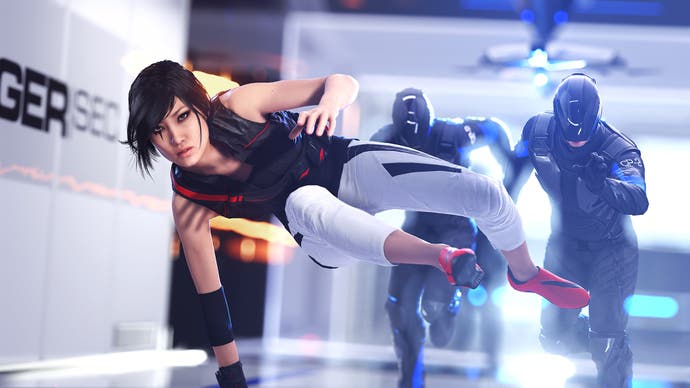 If you're talking about games that had potential then the original Mirror's Edge is right up there. Then it decided to lock you in a single room for the final 'boss' fight and everything came crashing to the ground. Nevertheless, it had its fans, and a sequel that moved Faith's leaping and bounding to a more open world sounded like a very exciting prospect. You can now check it out for yourself for £20.99 on PS4 or Xbox One and £21.99 on PC.
Mirror's Edge Catalyst on PS4 for £20.99 from Argos Mirror's Edge Catalyst on Xbox One for £20.99 from Argos Mirror's Edge Catalyst on PC for £21.99 from Argos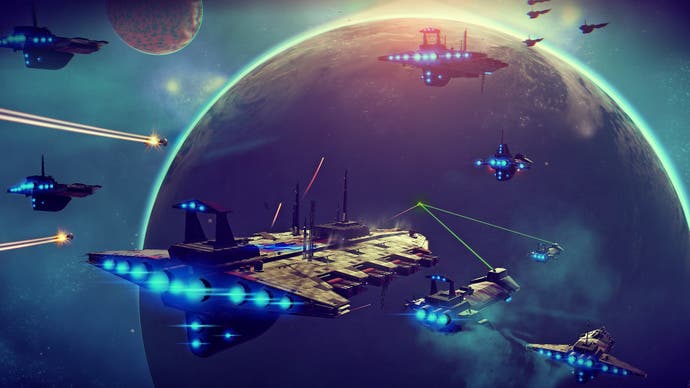 With a recent update Hello Games has taken the first steps to address some of the problems players have had with their ambitious space exploration sim, No Man's Sky. It'll be interesting to see what the game becomes over the next year and for just £19.99 over at Smyths Toys it's a price that may tempt you to check it out.
No Man's Sky on PS4 for £19.99 from Smyths Toys
The PSVR headset is still expected to be out of stock everywhere until the new year, but if you've been fortunate enough to get one already and are looking for more experiences to escape our cold, harsh reality then pop over to Amazon. Right now you can grab a range of discounted PSVR supported games from £15-£25, including Eve: Valkyrie, RIGS and PlayStation VR Worlds.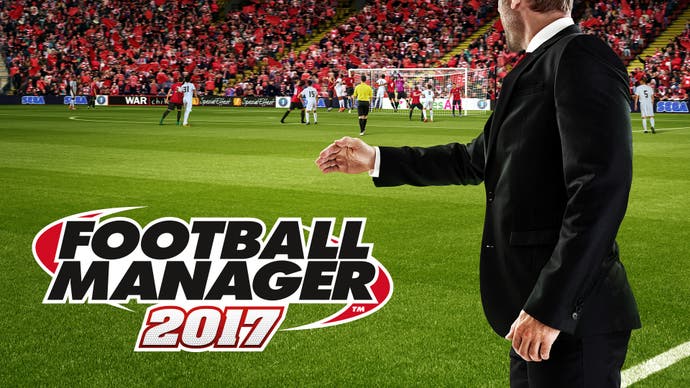 As we approach the half way point of the football season you've probably got a good idea of how your team is expected to perform this year. If things are going poorly then why not prove you could do a better job than that overpaid gum-chewing suit they call a manager in Football Manager 2017? The Limited Edition of the game is now available at Amazon for £18.
Football Manager 2017 Limited Edition on PC for £18 from Amazon UK
US Deals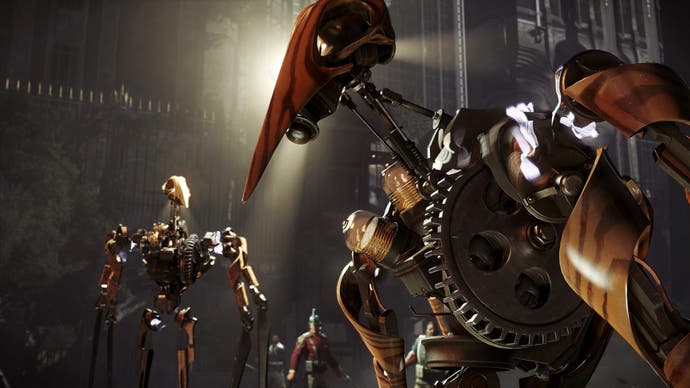 Dishonored 2 has been sneaking down in price over the last few weeks and it's now reached the point where you can get the game's Limited Edition for $39.99. This version also includes a copy of the original Dishonored - Definitive Edition to get you caught up on events or give you a reason to play through the excellent stealth series from the start again.
Dishonored 2 Limited Edition on PS4 for $39.99 from Best Buy Dishonored 2 Limited Edition on Xbox One for $39.99 from Best Buy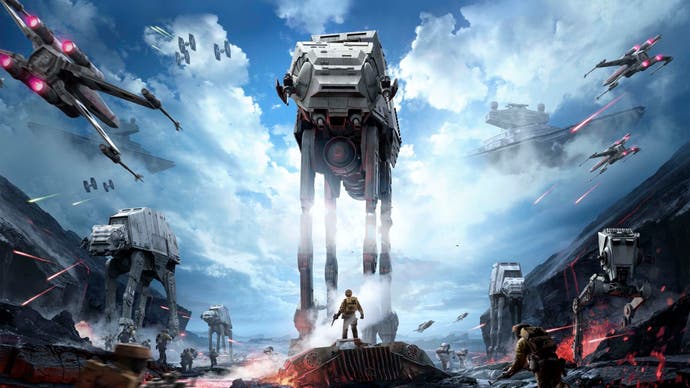 If you're still in full-on Star Wars hype mode after seeing Rogue One then the Star Wars Battlefront Ultimate Edition might be awfully tempting at $29.99. It comes with the game's season pass, which includes the recently released Scarif map so you can play your part in the epic battle from the new film's explosive third act.
Star Wars Battlefront Ultimate Edition on PS4 for $29.99 from Target Star Wars Battlefront Ultimate Edition on Xbox One for $29.99 from Target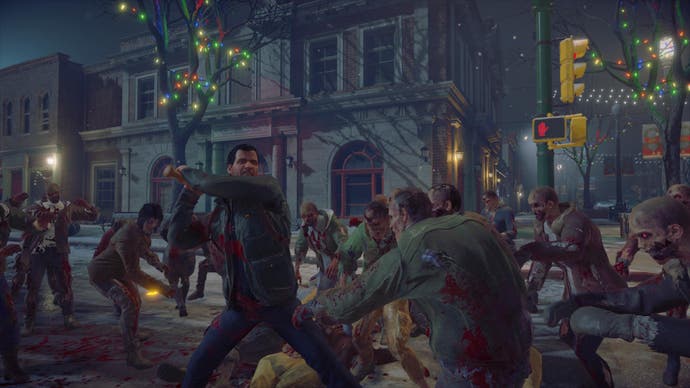 Everyone's favourite zombie slaying photo journalist, Frank West, returns in the ludicrous Dead Rising 4. A shopping mall is involved again because, well, social commentary - although I do see the irony in that snarky remark considering the topic of this article. Anyway, you can now buy Dead Rising 4 from GameStop for $39.99. Consume!
Dead Rising 2 on Xbox One for $39.99 from GameStop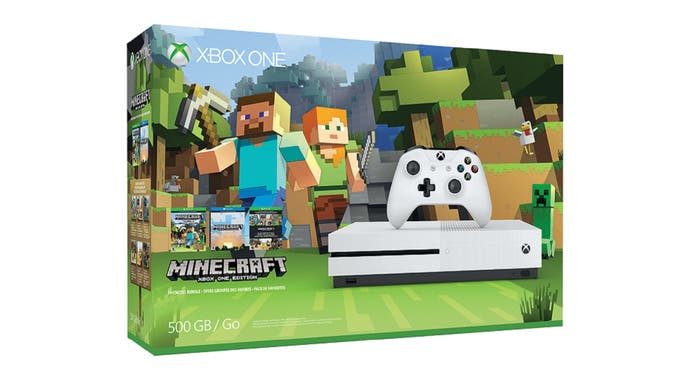 If you're looking for a last minute console bundle GameStop are offering a range of Xbox One deals while stocks last. Each bundle comes with one game and a $30 GameStop gift card to kickstart your library. Prices start at $249.99.
Hopefully that's solved any last minute gift-buying emergencies you've been having, or you've ended up with a nice treat for yourself. With that, that's us at Jelly Deals signing off for now. Have a wonderful holiday and we'll see you again soon. Do keep an eye over at Jelly Deals for more deals from around the web. Feel free to visit, or follow us on Twitter and give us a like on Facebook.