Jelly Deals: Resident Evil 7 Gold Edition down to £25 today
Go tell Aunt Rhody.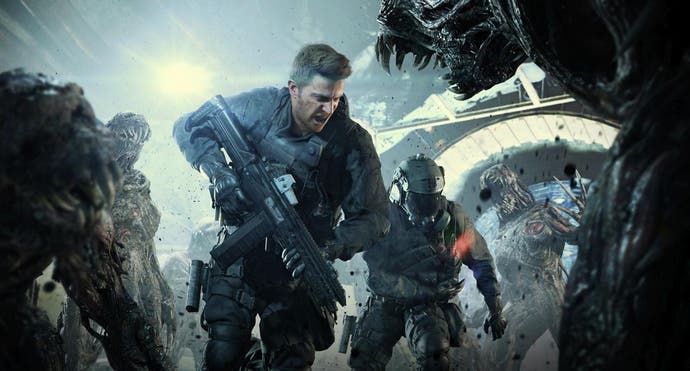 If you're not already familiar with the site, The Game Collection is a UK-based online games retailer that offers up a daily 'Flash Deal', which discounts a specific title for about 24 hours each.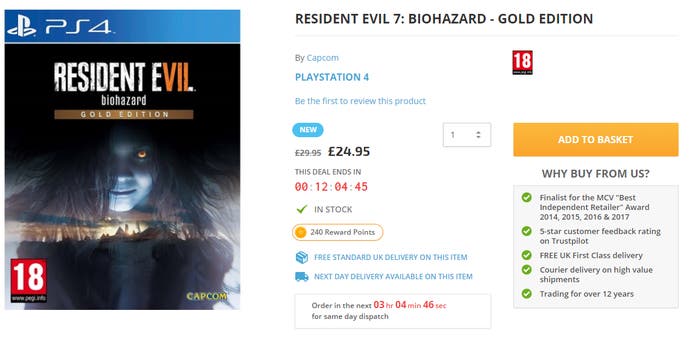 That specific deal today is on the console versions of Resident Evil 7: Gold Edition, which is the most complete edition of the game - featuring the base game and all DLC packs available. For a matter of hours, you can pick up the PS4 or Xbox One editions of the game for £24.95, while the boxed PC release will cost you £22.95.
For contrast, the Gold Edition is still sat around £30 at Amazon, though the standard edition is available for about £15.
For what it's worth, Resident Evil 7 was one of the best times I had playing a video game in 2017 - so much so that it was one of the very few titles I convinced myself to play through multiple times. Plus, one of those DLC packs is like playing a game of poker with the bad guy from Saw. It's weird.
You may also remember that Ian Higton played through the game inside a PSVR headset and came back from that experience with a handy video voicing his opinions. Check that one out below.
Meanwhile, head to Jelly Deals and you can find the current batch of today's best deals - which include a Batman Go Kart, Wacom tablets and more - alongside buyer's guides to the best gaming headset in 2018 and much more.