Jelly Deals: LG's finest 4K OLED just got a little cheaper
55-inch model now at its new lowest ever price.
A note from the editor: Jelly Deals is a deals site launched by our parent company, Gamer Network, with a mission to find the best bargains out there. Look out for the Jelly Deals roundup of reduced-price games and kit every Saturday on Eurogamer.
---
Before you say anything - yes, this LG OLED 4K television will still cost you four figures. That said, prices are gradually falling on these top-of-the-range sets, so if you've been looking out for a nice price cut, read on.
It wasn't even a month ago that I wrote about this pair of 55-inch LG OLED 4K sets dropping to their cheapest prices ever and here we are again, with a brand new lowest price. Granted, we're still talking about TVs that'll cost you well over a grand and a half, but hey.
By heading over to Currys PC World's website and entering the code LSTV10A during checkout, you can grab one of two models of one of Digital Foundry's top pick for 4K televisions when it comes to gaming for £1619.10. The only difference between the models, for the record, is the stand (one of which is exclusive to Currys PC World), so it's purely an aesthetic thing.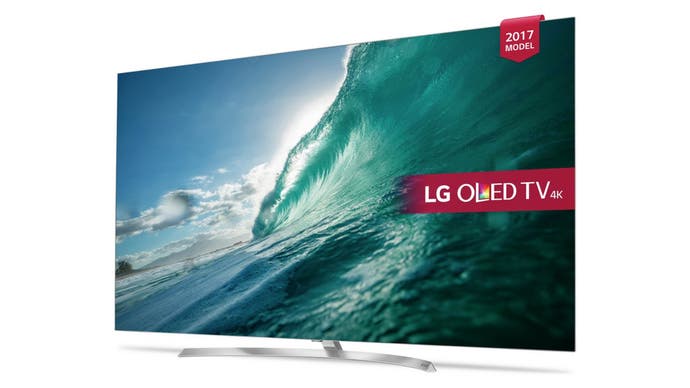 With your purchase, you'll also get a six-month 'premium' subscription to Netflix, complete with its 4K offerings, all included within the reduced price of the TV. There's also a five-year guarantee included with that price as well, just in case anything breaks horrifically in that time.
It's nice to see LG's range of OLED sets gradually making their way down from the lofty prices they were released at. Of course, Black Friday 2017 is still to come and will undoubtedly bring with it a litany of 4K TV deals - but if you can't wait or don't want to take your chances in November, this one is hard not to recommend.