Jelly Deals: LG 55-inch 4K OLED TV at its cheapest price yet
Plus, a free six-month Netflix 4K subscription.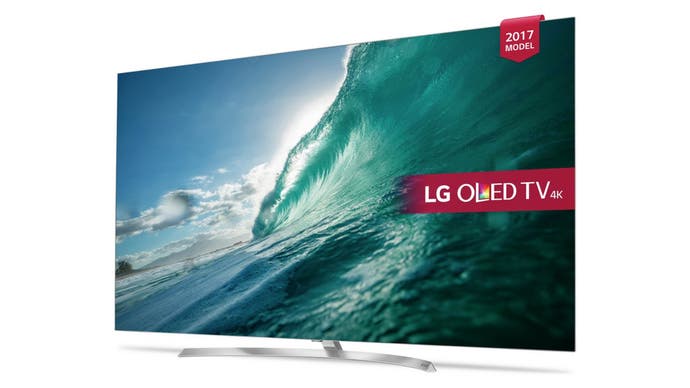 A note from the editor: Jelly Deals is a deals site launched by our parent company, Gamer Network, with a mission to find the best bargains out there. Look out for the Jelly Deals roundup of reduced-price games and kit every Saturday on Eurogamer.
---
If you've been on the lookout for a 4K television recently, odds are good that you've stumbled upon LG's top-of-the-range OLED set with HDR by now. Odds of that are even better if you've been reading a healthy dose of Digital Foundry, since its one of the DF crew's recommended sets. If you have been doing your OLED research, you'll know why this LG model is one of the best around.
If you don't already know, here's what you should know - this LG 4K OLED set is one of, if not the very best, 4K TVs you can get right now. At least, one of the best that won't cost you upwards of £10,000.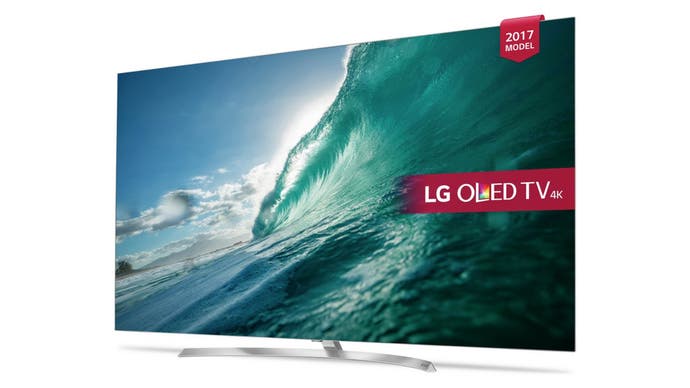 As is the nature of OLED sets, these things still aren't exactly cheap. However, if you head over to Currys PC World this week, you'll be able to pick up a bit of a bargain on a 55-inch one of these sets. If you've been saving your pennies, now might be the time to cash in.
Specifically, you'll be able to pick up a 55-inch LG OLED55B7V 4K HDR TV along with a 6-month subscription to Netflix 4K thrown in, for its lowest price so far - £1779 when you enter the code TV100 during checkout.
For that price, you'll also get a 5-year warranty from Currys PC World as well, if you were wondering. That should hopefully give you a little peace of mind, given that this is such a big purchase.
LG 55-inch OLED55B7V 4K OLED TV for £1779 with code TV100 from Currys PC World
But wait, there's more. You can throw an extra hundred at this offer and pick up the Currys-exclusive model - the OLED55C7V - which features a slightly different styling and pedestal for £1899 when you use the same discount code, TV100. You'll still get the 6-month Netflix 4K subscription and the 5-year warranty with that one, too. Nice.
55-inch LG OLED55C7V 4K OLED TV for £1899 with code TV100 from Currys PC World
Plus, it's just so pretty.