TOCA Race Driver 3
Gavin Raeburn on everything from the arcade / simulation divide to next-gen and PSP.
After a promising start, the last few years has seen TOCA Race Driver emerge as one of Codemasters' most successful and critically acclaimed game series, not to mention one of the best of its class - and when you consider that it's shooting somewhere between arcade and simulation racing, genres that are hardly understocked as it is, that's no mean feat. With TOCA Race Driver 3, the British team aims to expand the game's focus in both areas, work more with the story mode and the nitty gritty of the simulation side, include more online options and shift the technology into another gear. Speaking to Eurogamer, studio head Gavin Raeburn outlines the team's plans, and also spares a little time for our cheeky questions about next generation versions of the game and the difficulties in producing a PlayStation Portable version.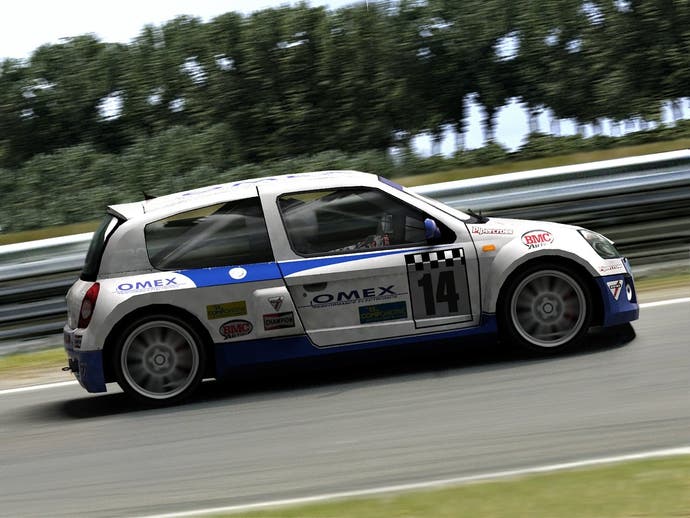 Eurogamer TOCA 3 seems to split things down the centre between simulation and arcade. Why did you decide to do this? Do you see TOCA as attracting two specifics but separate sets of fans?
Gavin Raeburn
The TOCA series has always done this to some extent, but TOCA Race Driver 3 will take this to its natural conclusion - we have two main modes that cater to two different player types. Trying to strike a balance with just one main mode has always been difficult, especially as console and PC gamers have different views on what constitutes a race sim or more casual racing experience. What we want to do with TOCA Race Driver 3 is to provide an accessible sim that everyone can enjoy, but with enough depth to keep the more hardcore sim fan happy.
Eurogamer You've kept the cinematic narrative element for the game's World Tour mode, by the sound of it - how will the approach this time vary from what we've come to expect?
Gavin Raeburn
TOCA Race Driver 3 will continue the story-driven precedent established by the previous titles. In this game, we are focusing a lot more on both the aspirational and technical elements of motor sport. To this end, there will be a lot more information divulged in the scenes pertaining to both the cars the player will drive and how to get the best out of them on the track. Many of the scenes are dedicated to showcasing the various cars and motor sports available in the game.
In parallel to these scenes, the narrative arc builds on the glamour and all of its trimmings that is associated with high-end motor sport and the player's increasingly high profile career. We've also maintained the most successful aspects of the previous story such as strong characterisation, dry humour and even a rather memorable wry Scotsman. Technically, we are also raising the bar to give the scenes an extra lick of gloss and realism. Consequently, every scene of the new story will have something of value for every type of player.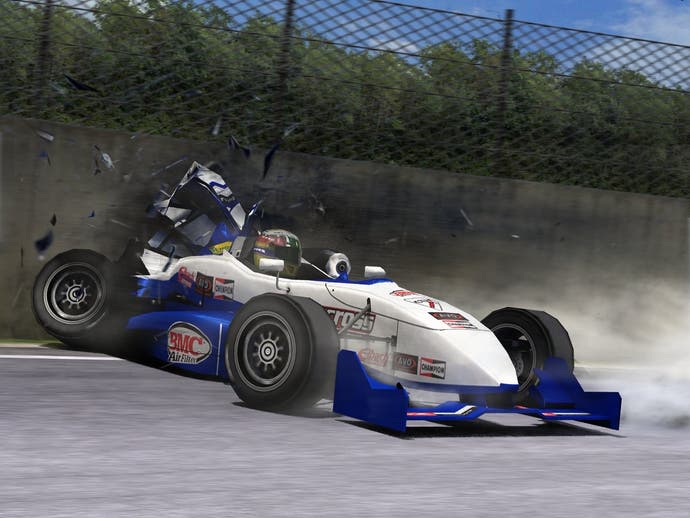 Eurogamer The Pro Career mode, meanwhile, you've said is more simulation focused. It's a difficult thing to nail without playing it, of course, but what sort of level of simulation are we talking about here? To use a couple of recent examples - do you aspire to GT4 or GTR?
Gavin Raeburn
All of the TOCA brand values of an advanced handling model, full damage modelling, and 'human' AI will still be present and all are undergoing rework to keep them at the cutting edge. The simulation focus is however about much more than this. For example, the introduction of race rules and regulations adds a significant level of depth and realism. The player now has the option of running races with qualifying, race flags and pit stop refuelling and tyre strategies, all real to the specific championship. Add into the mix practice sessions, car tuning, race lengths and, where championship rules allow, car part upgrades, and you can see that players wanting a detailed and involving motorsport experience are fully catered for.
The structure of the Pro Career mode also maps out the career of a Racing Driver in one of seven main racing disciplines. For example, the player can select the Open Wheel category and start racing in professional Karts, progressing upwards through a range of single-seaters and ending up racing for the Williams F1 Team. The player will be allowed to move between the seven disciplines at any time but must work through the different discipline tiers in bottom up sequence.
I can't think of any other current title that captures the level of variety and detail found in TOCA Race Driver 3.
Eurogamer The DTM and V8 Supercars have been singled out for their own Career modes. Purely a licensing tie-in?
Gavin Raeburn
The DTM and V8 Supercar modes enable fans to immediately enter a full 2005 season, with complete control over all aspects of that season, e.g. who to race for, rules, car tuning, difficulty etc. The mode will only include imagery and videos representing V8 and DTM, so it will almost be a game within a game.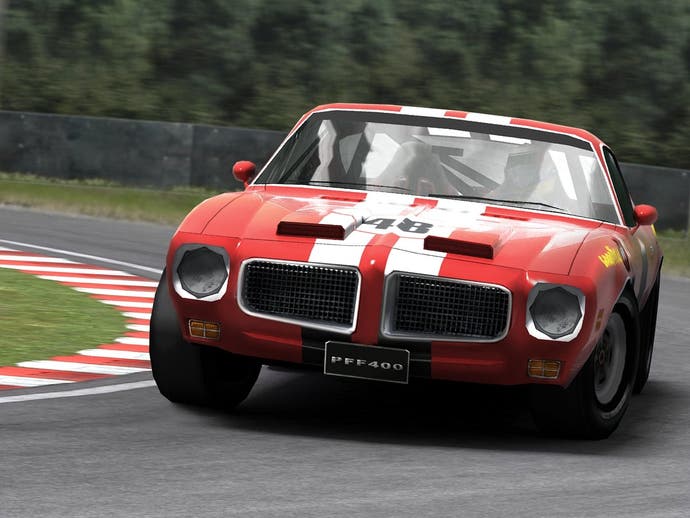 Eurogamer You've spoken about improving the Terminal Damage Engine and reworking things to more closely approximate a real driving experience, but what sort of technical changes can we expect in terms of visuals and audio?
Gavin Raeburn
Our audio team is currently fine-tuning an all-new engine streaming audio system that sounds amazing. This system allows us about forty times the engine audio assets on each vehicle compared to Race Driver 2. We're taking advantage of this with professional studio quality mixing, along with a multitude of filtering, reverb, resonance and other acoustic modifiers across all the game platforms which really bring depth to the engine sound. The whole engine system now runs with loads of high frequency detail to the sounds which in the last game we had to struggle to fit in memory. This is one aspect of TOCA Race Driver 3 where words alone are not enough, but as it currently stands, the car audio is as real sounding as I have ever heard in a video game.
The final elements of the enhanced rendering are almost in place with the normal mapping really adding to the detail of the cars and environments, especially the rumble strips, road surface, barriers and shut lines, filler caps, vents etc on the cars.
We've added multi-textured surfaces to the PS2 version for the first time, so we can have specular effects on barriers and buildings as well as surface variations on the grass and track surface.
We also have high detailed trees, a new animated crowd system and new postproduction effects for depth of field and motion blur are also being integrated to further enhance the graphical quality.
Finally a new 'plugin' particle system is nearing completion that will give the artists complete control of the various special effects within the game. Early results with 'programmer' art really show off the power of this system and we are expecting some spectacular effects to appear in the final game.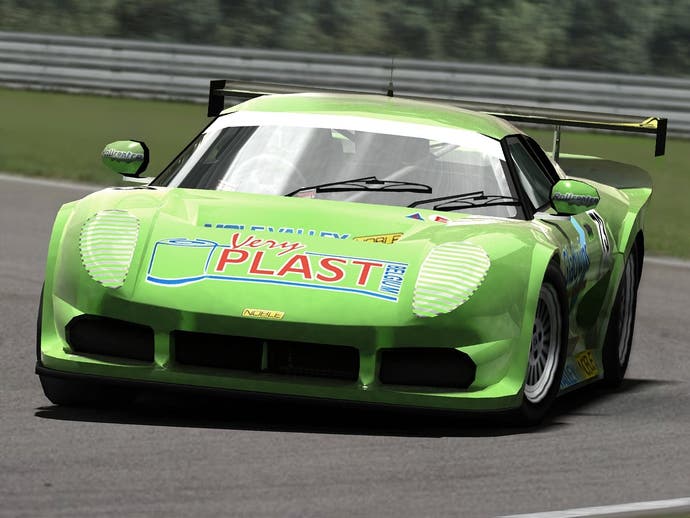 Eurogamer To focus in on those driving tweaks a bit more, how do you go about simulating the effect of fuel consumption on weight distribution? Is it beneficial enough to justify the extra effort?
Gavin Raeburn
With many cars it's really difficult to tell any difference, but then drive the BMW Williams F1 from a full tank down to almost empty and you'll really notice the lap times reduce as the car gets lighter. It's a tactical element that helps make the driving experience different for different styles of racing in the game.
Eurogamer Have you made any changes to the online model this time? How popular was the online racing last time, and which format won out in terms of players?
Gavin Raeburn
Online racing was very well received last time, especially on Xbox Live where the online infrastructure is so well defined. With TOCA Race Driver 3 we have also taken online play even further, to fully re-create the excitement of real-life motor racing. Players can now compete in open or closed qualifying rounds, shootouts and practice sessions. Each championship will be fully customisable, with players being able to select independent rules, race lengths, starting grid selection and AI. Players will also be able to tune and upgrade their vehicles off-line using the new track-telemetry feature, then take their saved vehicle set-ups online to compete against other drivers. Stats on players will be stored so you can avoid disruptive hosts or racers.
The ranking system which was so popular in TOCA Race Driver 2 has also been improved and updated. Each player will now have an individual rating for every championship, a rating for each of the seven main disciplines and then finally an overall driver rating based on all of their individual championship ratings. We are also including a hall of fame style leaderboard for Xbox Live in which the top 50 fastest players on each track, in every championship, will be able to post their ghost cars, allowing other players to compete against them offline. We are also going to allow players to unlock game content through online, as well as offline play, so that those gamers who just want to race against their friends, can still experience the full content of the game.
We also have a new spectator mode, meaning that players joining a session will be able to watch the current race in progress as it happens.
We expect to have 16 online players in a race on Xbox Live and PC, and 10 players on PS2.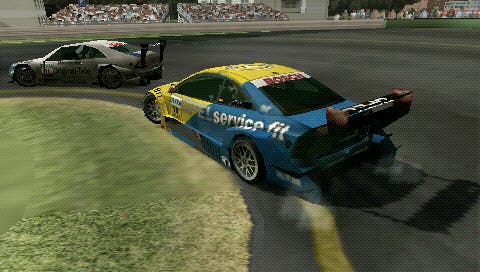 Eurogamer Will this be the last TOCA Race Driver for current generation consoles?
Gavin Raeburn
I would like to see another TOCA on the current generation, but this will not stop us developing for next gen at the same time.
Eurogamer Presumably the series will continue on next-generation, but when's the earliest we can expect to see it? And will you lead on Xbox 2 as everyone else expects to?
Gavin Raeburn
Yes it will, but we do not have a fixed date for this yet.
Eurogamer Moving away from TOCA 3 a bit, how easy has it been bringing the series to PSP, and what have you changed about the game in order to make it more of a bite sized experience?
Gavin Raeburn
Fundamentally, we wanted to make sure that the overall experience on PSP was identical to the one players had on other platforms. To achieve this, we have made sure that the PSP version has all of the content and features of the PS2 version. We then spent some time re-tuning certain elements of the handling, to better suit the PSP controls (primarily the D-pad). While these changes were very minor and quite subtle, the effect they had was to replicate the handling of the PS2 version to a much greater degree.
Eurogamer Gavin, thanks for your time.
TOCA Race Driver 3 is due out on PC, Xbox and PS2 this winter.