Here's our first proper look at Destiny 2's hub
It has football and chickens.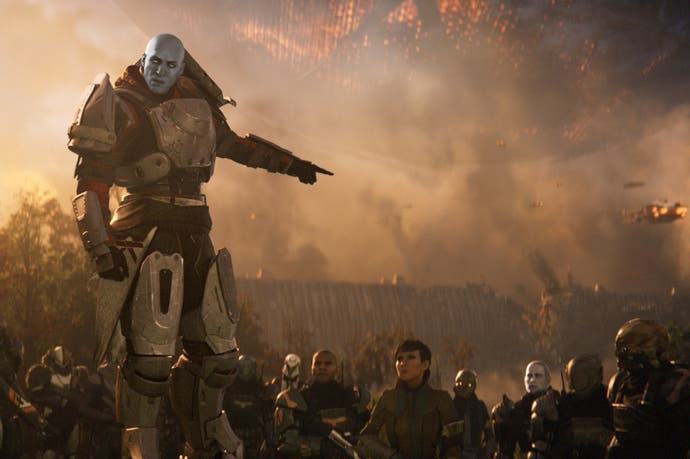 Bungie has shown off our first proper look at Destiny 2's new hub location, which will replace Destiny 1's Tower (which gets blown up at the beginning of the game, sniff).
The Farm looks like it will be of a similar size, and feature a couple of familiar amenities - a Cryptarch for collecting new gear, and a Postmaster robot for checking your mail. The Farm's Cryptarch will be Tyra Karn, who previously served atop Felwinter Peak in Destiny 1's Rise of Iron expansion.
In a video walkthrough published by IGN, The Farm is shown to have a football pitch with proper goals and scoreboards - an evolution from the simple kickabouts available in the Tower. There are also chickens.
26 players can hang out in the hub at any one time. The space will change over the course of your progress through Destiny 2's campaign, and host specific characters, and a growing population of human survivors.
Other hidden effects will allow you to draw attention to your Guardian in other ways, but like much of Destiny 2, this is being kept under wraps for now.