Here's how Destiny controls on Vita using Remote Play
Tap different parts of the touchscreen instead of shoulder buttons.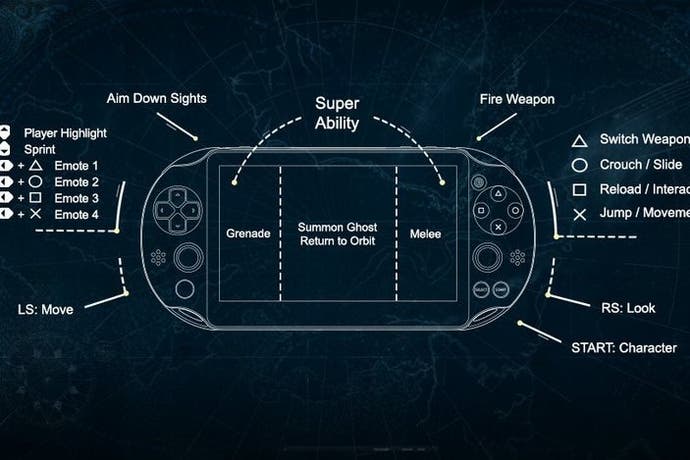 Want to play Destiny, but don't want to get out of bed? Well worry no more, if you have a Vita (or a TV by your bed), because Bungie has converted Destiny's controls to Sony's handheld for Remote Play.
Here's how it works: the screen is divided into three columns that can be tapped in order to toss a grenade, execute a melee attack, or summon Ghost to do its thing. You can also sprint by holding down on the D-pad (since the Vita sticks can't be clicked in), while tapping up highlights important stuff in the environment.
Sony noted on the PlayStation Blog that Destiny's beta was the PS4 game most people used the Remote Play feature for during the entire month of July. Not bad for an unfinished game that was only available for a week.