Hearthstone: Heroes of Warcraft enters open beta
UPDATE: The gates are open in Europe, too.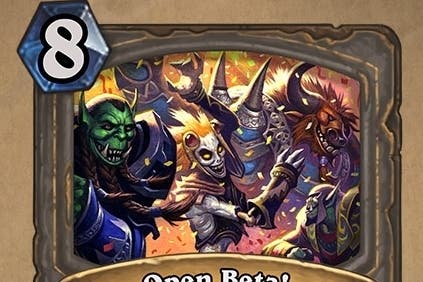 UPDATE: That was quick! 24 hours after its North American launch, Hearthstone is now into open beta in Europe, too. The game is free to download and play for everyone from the European Battle.net. Want to know why you should give it a try? Check out Tom Bramwell's Hearthstone beta review.
ORIGINAL STORY: Blizzard's much-anticipated Hearthstone: Heroes of Warcraft has finally entered open beta in North America, and will arrive in other "main regions" within days.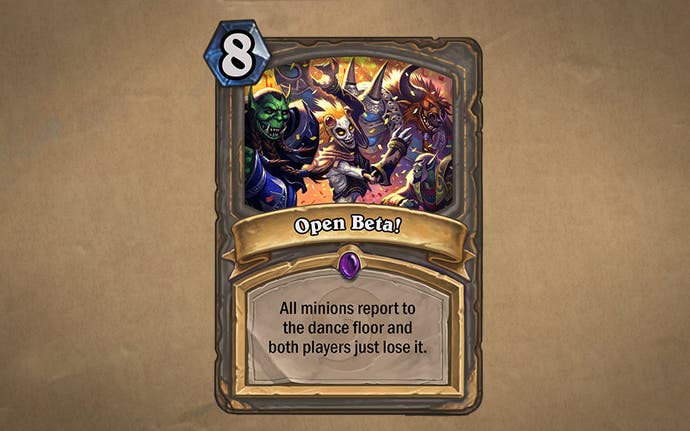 If you live in the United States or Canada and have yet to get a beta key you can now simply download the game client for free from Battle.net.
"What if you don't play in the North American region? Don't worry," Blizzard wrote. "We plan to go to Open Beta in all our other regions within the next few days, so stay tuned for more information!"
Hearthstone is Blizzard's incredibly addictive CCG battler set within the Warcraft universe which - it's no secret - we're already rather fond of.
The game's closed beta test has seen over a million players granted early access to the game - during which time Blizzard has fine-tuned the game's look and mechanics, and tweaked a few of the more egregious cards.
"Open Beta is still not a final release, and we will be closely monitoring many aspects of the game to ensure a positive play experience for everyone," Blizzard concluded.
"Please be aware that if smoke starts curling out of our servers due to unexpectedly high demand for Hearthstone, we may have to temporarily disable Open Beta account activations until we're ready to take on more players."