Forza Horizon 3 confirmed in impressive cross-platform demo
Australian setting, out September.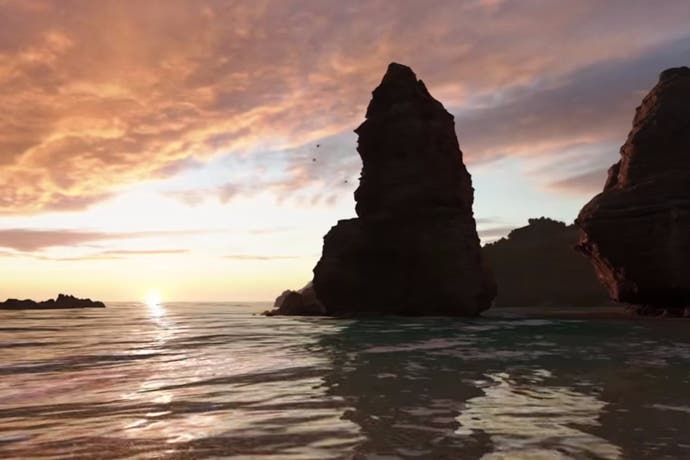 Following this afternoon's Forza Horizon 3 leak, Microsoft has confirmed the return of the open-world racing series at its E3 press conference.
It's released on September 27th for both Xbox One and Windows 10 PCs. It's an 'Xbox Play Anywhere' title, which means a single purchase price gets you both versions, with progress and achievements shared across the two. It also supports cross-platform play in its new, four-player campaign co-op mode.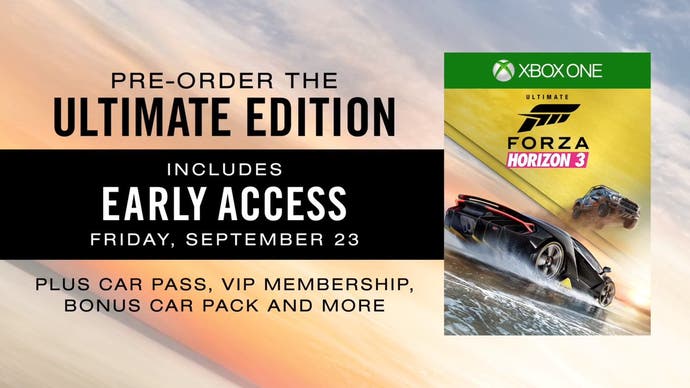 The trailer for the game (embedded below) reveals that there'll be early access to the game from Friday September 23rd for those who pre-order the Ultimate Edition of the game.
Developer Playground Games' Ralph Fulton introduced an impressive demo of this mode, with Xbox One and Xbox One S players joining two Windows 10 PC players for a race. Check out the demo in the video below. When you accept an invite to play, your game world - including time of day, weather, traffic and Drivatar opposition - synchronises instantly and seamlessly with the host players. That's the promise, anyway.
Fulton confirmed all the other details from the earlier leak: Horizon 3 will feature the largest map and car roster of the series to date, and its cover star will be the outlandish Lamborghini Centenario.
As reported, the game is set in Australia, and the environments on show included a desert of rolling sand dunes, sweeping coast roads, cliffside beaches, and thick jungle. Fulton promised new vehicle types, and along with the expected muscle and hypercars we saw some extreme off-roaders: dune buggies and rally-raid trucks.
Forza Horizon 3 was one of many 'Xbox Play Anywhere' announcements at its press conference, which you can catch up with as part of our E3 schedule guide.