Fire Emblem: Awakening demo, Harvest Moon on eShop this week
Plus digital versions of Lego City, Luigi's Mansion 2.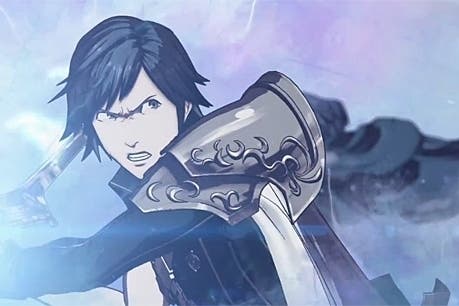 This Thursday sees a bumper update for Nintendo's 3DS and Wii U eShop channels, headlined by a demo of Fire Emblem: Awakening.
3DS rhthym-action title HarmoKnight is also new to the online store, developed by Nintendo's Pokémon studio Game Freak. It'll cost you £12.99.
Game Boy classic Harvest Moon is this week's 3DS Virtual Console release, meanwhile. It's priced at £4.49.
The week's big retail releases are, as usual, accompanied by digital versions. That's Lego City Undercover for Wii U (£49.99 from the Wii U eShop this Friday) and Luigi's Mansion 2 (£39.99 from the 3DS eShop this Friday).
Ahead of its home console port, the 3DS version of Resident Evil: Revelations will be available on Thursday for £24.99 alongside the combat-focused Resident Evil: The Mercenaries 3D, just £8.99.
Also out this week are digital versions of some older 3DS titles: Splinter Cell 3D (£17.99) and Square Enix role-player Heroes of Ruin (£19.99).
Finally, Nintendo is launching a Save Data Transfer Tool for 3DS owners. The free download lets you move save data from a Game Card to your 3DS for use with a digital version of a previously-bought 3DS game.