Final Fantasy 14's Nier: Automata-inspired raid gets an airing in new trailer
Ahead of next week's release.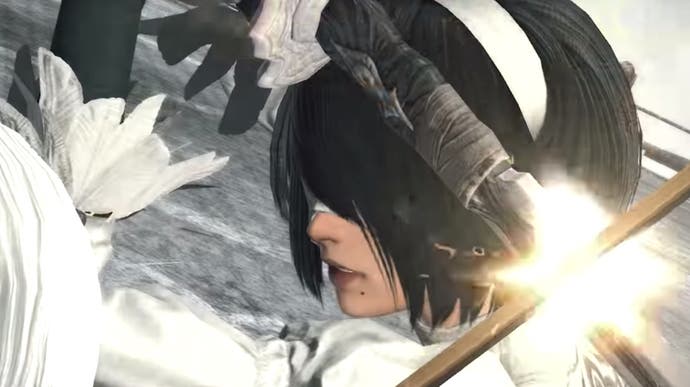 Square Enix has offered up a lengthy new trailer showcasing the next update coming to Final Fantasy 14's Shadowbringers expansion, and with it comes a look at the MMO's long-awaited Nier: Automata-inspired 24-person raid.
The raid, known as The Copied Factory, is only the first part of Yorha: Dark Apocalypse, a collaboration between the Final Fantasy 14 team and Nier: Automata's producer and director Yosuke Saito and Yoko Taro. More raids are due at a later date.
Here's the official blurb for Yorha: Dark Apocalypse's debut instalment: "Machina indistinguishable from men in appearance, speech, demeanor─anyone in Norvrandt would dismiss such an idea as the fantastical ramblings of drunken dwarves. The discovery of a white-clad woman identifying herself as an 'android', however, may call everything that has long been believed about technology into question..."
Based on the trailer, The Copied Factory certainly looks the part; it features familiar enemies and characters - including Nier: Automata's protagonist 2B - and the whole thing sports the distinctive, washed-out aesthetic associated with the original, critically acclaimed game.
The remainder of Stormbringers' next update, officially known as patch 5.1, will continue the expansion's main storyline in new chapter Vows of Virtue, Deeds of Cruelty. It will also introduce the likes of new four-player dungeon The Grand Cosmos, Beast Tribe quests, and a New Game Plus mode - all detailed more thoroughly in Square's patch breakdown.
Final Fantasy 14's 5.1 update arrives next week, on 29th October.