Fable developer Lionhead has a new boss - and he's an MMO specialist
Former Cryptic CEO John Needham joins the fold.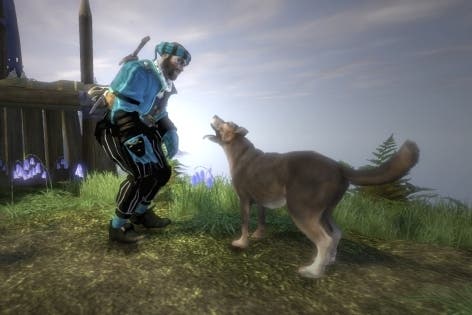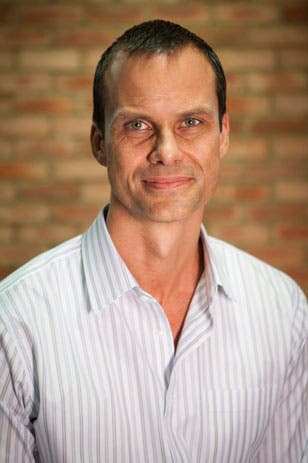 Fable developer Lionhead has a new boss.
John Needham is the new head of the Guidford-based studio, owner Microsoft announced.
Needham used to be CEO of City of Heroes maker Cryptic Studios and Marvel Heroes maker Gazillion Entertainment. He's also worked at Sony Online Entertainment. All three studios make MMOs.
"John's deep understanding of all aspects of the gaming industry,from subscription-based, massively multi-player to client-based console and free-to-play online, PC and mobile experiences, will be a huge benefit to Lionhead and European Studio operations more widely," Microsoft said.
Needham reports to Phil Harrison, Corporate Vice President of Microsoft's Interactive Entertainment Business for the EMEA territory (that includes us).
"This is a historic time in our industry and I'm excited, and honoured, to be joining Lionhead and Microsoft Studios," Needham said.
"Our vision is focused on building innovative gaming services and AAA experiences at Lionhead, and the rest of Microsoft Studios, which take advantage of Microsoft's incredible hardware and software platforms. Personally, I can't wait to get started."
Harrison added: "It's my pleasure to welcome John Needham to Microsoft Studios and Lionhead. He brings a wealth of proven executive leadership experience in the online gaming space to the company and I know he will confidently lead Lionhead towards an ambitious online future."
All this talk of Lionhead's online future makes sense in the context of recent reports about its next game.
In May 2012 Eurogamer brought you the news that Lionhead was making an MMO-like role-playing game for the next Xbox.
According to job advertisements, the new game has single-player and multiplayer elements with four-player co-op, and is a new IP.
"This is to assist in the development of a major brand new IP that is being targeted for the future generation of platforms and will be an RPG based game with a radical new take on how co-operative and multiplayer gameplay feeds into the experience, while blending online and single-player into one complete experience," read the advertisement.
The development team size was said to be 150+.