F2P shooter Loadout release date set for PS4
The gory Team Fortress-inspired title arrives in two weeks.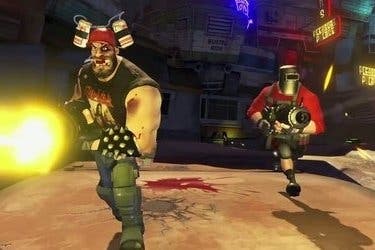 Cartoonishly gory free-to-play third-person shooter Loadout is now slated for a 17th December release on PS4, developer Edge of Reality has announced
The game advertises "billions of guns" with extremely robust customisation options so you can craft weapons like a "giant death beam", "bouncy Tesla balls", and "laser-guided cluster-bomb rockets."
PlayStation Plus members will get the SuperFan Bonus Pack for free, which adds new character customisation options.
Loadout originally came out for PC in May 2013. Our Ian Higton gave it a go back in February, though it didn't seem to click with him.