Expect more Baldur's Gate 3 info next week, says Larian Studios
"It's almost time to venture forth."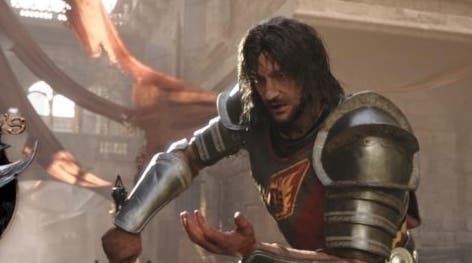 Baldur's Gate 3 developer, Larian Studios, says it will be "revealing more" about the highly-anticipated sequel, starting 6th June.
The announcements will come via Guerrilla Collective, a three-day indie showcase from a number of developers including the likes of 11 Bit Studios (Frostpunk), Coffee Stain Studios (Satisfactory), Larian Studios (Baldur's Gate 3), Raw Fury, Rebellion, Versus Evil (The Banner Saga) and many more.
"Throughout June, we'll be revealing more about #BaldursGate3 starting June 6, on the #GuerrillaCollective Showcase," Larian Studios tweeted recently. "It's almost time to venture forth."
Hasbro has seven - yes, seven - D&D games in development, and plans to release both Baldur's Gate 3 and Dark Alliance by the end of this year. The other D&D flavoured games will be released annually between now and 2025.
"It's in good hands. It's in the hands of people who love Dungeons & Dragons," Larian founder and creative director Swen Vincke told Eurogamer's Robert Purchese last summer. "They take it very, very seriously. But it's still us making it - it's not the original guys making it - so you will see what we think makes a good RPG, in 2019 and going forward. Expect to be surprised."
"It's full of lore for Dungeons and Dragons nerds, full of immeasurable replayability, full of numbers if you want to dive into min-maxed granularity or silliness if you want to just bowl through for a laugh," wrote Chris when they previewed the game earlier this year.
"There are caveats. Despite the far more lavish spread of cutscenes and motion capture, that was all very early and clunky for now, although openly acknowledged as such, being "pre-alpha". There'll be a huge weight on the shoulders of the tutorial, which by necessity may well drag, and you may well need a good twenty-hour playthrough to actually know how to play the game the way it's meant to be enjoyed."