Everything you need to know about The Division beta
Start times, PC specs and more ahead of the weekend's closed beta.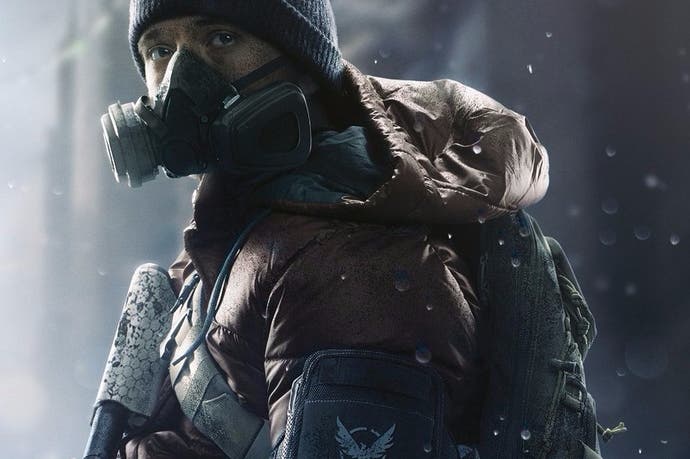 Ubisoft and Malmo-based developer Massive's ambitious, MMO-ish The Division is finally going to be in our hands in the coming days thanks to a closed beta that's running throughout the weekend on Xbox One, PS4 and PC. That glitzy reveal at E3 2013 seems so long ago, and as you prep yourself to play here's all you need to know to get up and running.
First up, you might want to know a little about what The Division actually is. Put simply it's Ubisoft's big open world RPG shooter - though if that concept's a little too unwieldy to grasp, think along the lines of Destiny in a seamless open world with a slightly stronger emphasis on the role-playing side of things, with nice shiny tech trees to work your way through and lots of oh-so-Clancy gadgets to toy with. Oh, and there's a lot more snow, too. You can read about what we made of it during a recent hands-on session, have a look at some quick gameplay impressions or, you know, play the beta that's landing this week. Speaking of which...
When does The Division beta start?
Xbox One owners are getting a 24 hour exclusive, with access starting on Thursday January 28th at 9am GMT. PlayStation 4 and PC players will be getting access at 12pm GMT on Friday January 29th, and all platforms are scheduled to run through to an undisclosed point this coming Sunday. Shall we cut out all the nonsense and get straight to the chase?
How can I get into the beta?
It's easy enough, and while it's technically a closed beta you shouldn't have too much trouble getting in. The most straightforward option is to pre-order The Division, though should you (quite understandably) not want to lay down cash for an unknown quantity you can sign up to a waiting list on the official site. Expect keys to drop through Ubisoft's social network channels, if you can stomach that kind of thing. Or, if you're a little bit naughty, there's an effective workaround that'll get you in for minimum commitment.
How big is the download?
It weighs in at some 28GB, but you may need up to 50GB space to get up and running. Thankfully, you can pre-load across all platforms right now.
What are the PC requirements, and what else will I need?
If you're playing on PC you might need to have a quick check to see if your machine's capable. Ubisoft recently released the minimum and required specs, which I'm going to copy and paste here while nodding sagely as if I know what the hell is going on.
Minimum Requirements
OS: Windows 7, Windows 8.1, Windows 10 (64-bit versions only)
Processor: Intel Core i5-2400 | AMD FX-6100, or better
Memory: 6 GB RAM
Graphics: Nvidia GeForce GTX 560 with 2 GB VRAM (current equivalent Nvidia GeForce GTX 760) | AMD Radeon HD 7770 with 2 GB VRAM, or better
DirectX: Version 11
Recommended requirements
OS: Windows 7, Windows 8.1, Windows 10 (64-bit versions only)
Processor: Intel Core i7-3770 | AMD FX-8350, or better
Memory: 8 GB RAM
Graphics: Nvidia GeForce GTX 970 | AMD Radeon R9 290, or better
DirectX: Version 11
I'm afraid you will need to be signed up to Ubisoft's slightly wonky Uplay service in order to play The Division across all platforms. I'm so sorry.
What is there to actually do in the beta?
You'll be starting off in Manhattan's Chelsea Pier and working your way through a handful of story missions, all playable in four-player co-op. Once you're feeling brave, you can head for the Dark Zone - The Division's neat take on PvP play in which you're plunged into a no-man's zone where anything goes - and where there's rare and precious loot to be found.
Sadly that progression won't carry over to the final game, so you'll be losing all your loot and levelling once the beta's over. Ubisoft has alluded to special rewards for players who partake in the beta, though, so there's hope that you'll get something for your efforts when The Division is finally released on March 8th.