Eurogamer.net Podcast #96: Star Wars The Old Republic
Speak, or speak not. There is no mumble.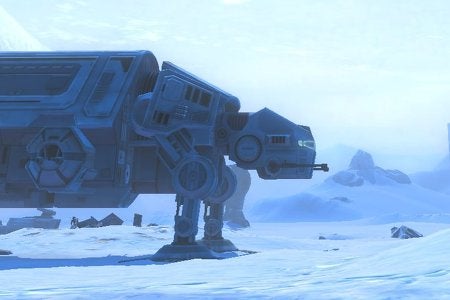 Hello listeners! In the unlikely event that those of you interested in Star Wars: The Old Republic aren't playing it right now, we have prepared a podcast discussing it for your listening pleasure (or rage, more likely).
Host Tom Champion is joined by reviews editor Oli Welsh, who reviewed the game, and content editor John Bedford, who doesn't really like it but played it quite a lot anyway because he just can't help himself when it comes to MMOs.
(Alec Meer from Rock, Paper, Shotgun was due to join us, but couldn't because his neighbour's dog is sick. Yes, that actually was the excuse he offered.)
Tom quizzes the two seasoned rat-punchers on how they feel about the game, the community response to it so far, and how they'd characterise its chances in the ruthless MMO landscape.
Will it keep players paying beyond those first 30 days? Are the frame-rate issues it's suffering from a storm in a teacup, or the first sign of trouble brewing between BioWare and its community? Did anybody really need to hear Oli try to impersonate a Wookie? (Pretty sure the last one is a no.)
Background reading!
Hope you enjoy it. The Eurogamer.net Podcast goes up most Tuesdays at 5pm.