EGX 2015: Star Wars Battlefront first UK hands-on
Mirror's Edge Catalyst! Need for Speed! FIFA 16! More!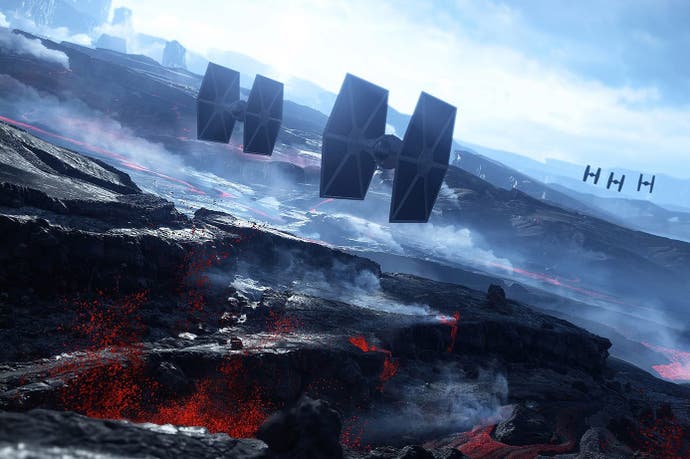 This year's EGX, the UK games festival formerly known as the Eurogamer Expo (and run by our parent company Gamer Network, disclosure fans), will be the first opportunity to play Star Wars Battlefront, Mirror's Edge Catalyst, Need for Speed and Plants vs. Zombies Garden Warfare 2. FIFA 16 will be playable on the Xbox booth, too.
The September 2015 show - which will be the first to take place at Birmingham's NEC after the untimely demise of our previous home, London's Earls Court - will see a 20 versus 20 battle arena for DICE's Star Wars Battlefront.
Star Wars Battlefront is the eye-catching multiplayer game from the people behind Battlefield, and is set to be one of the biggest games of the year.
The Mirror's Edge reboot is from a smaller team at DICE, but looks no-less impressive.
The new Need for Speed is another reboot, this time from EA's Ghost Games studio.
Plants vs. Zombies Garden Warfare 2 is the sequel to the fun competitive third-person shooter. And FIFA 16 is the latest in the football series, this time with the addition of women's national teams.
EGX 2015 runs from 24th to 27th September at the NEC in Birmingham. Buy tickets here, and don't forget to claim your Virgin Trains discount if you're planning to travel by rail. See you there!
This article covers an event run by Gamer Events, a business operated by Gamer Network, which also owns Eurogamer.net. All coverage of Gamer Events is at the editors' discretion. Read our editorial policy for more information.