Samsung Galaxy S4 Mini review
The leading Android phone of 2013 gets miniaturised.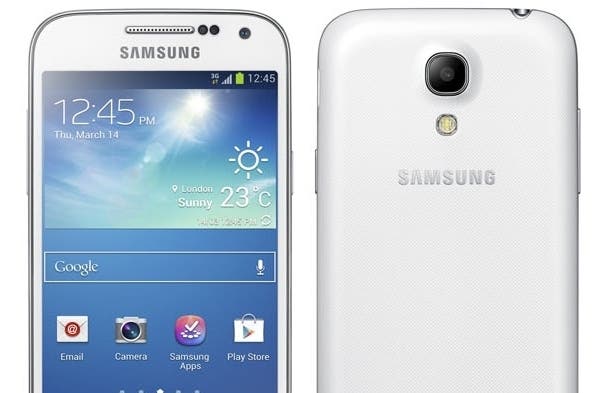 Apple's phones may have stuck with a maximum screen size of four inches but in the world of Android anything goes, as the unveiling of the absurdly proportioned HTC One Max - which comes with a gargantuan 5.9-inch display - proves beyond all doubt. However, not everyone wants to own such a monstrous mobile and manufacturers are thankfully producing pint-sized versions of their leading handsets in an attempt to cater for this sector of the market.
Enter the Samsung Galaxy S4 Mini, which follows hot on the heels of the Galaxy S4 Zoom and Galaxy S4 Active - just in case you thought there weren't enough handsets with "S4" confusingly inserted into their names. Taken at face value, this looks almost identical to the original S4, save for more modest dimensions. Eschewing the whopping five-inch screen seen on its bigger brother, the S4 Mini has a 4.3-inch, 960x540 pixel resolution Super AMOLED panel. Built around this screen is a smaller, slimmer and lighter device which sits comfortably in the palm in a way that larger Android mobiles can only dream of. With an overall weight of just 107g, it's as dainty as they come and won't make your pocket sag when not in use.
The design is pure Samsung - which means lots of glossy plastic and no metal trim in sight. The checkerboard-patterned back panel is rounded at the corners to improve grip, but remains slippery, especially when your palms are sweaty. The faux-metallic edging remains as plastic as it was on the original S4, while the front of the phone is also very similar.
Standard Android UI navigation works pretty well - there's a single Home button, flanked by Back and Menu capacitive buttons, which only make themselves known when the screen lights up. Despite the sheer volume of plastic used in the S4 Mini's construction, it feels solid and sturdy enough, and the overall design is eye-catching and appealing.
The aforementioned display is an exact match for the one used on the Galaxy S4 Zoom, which means you get excellent colours and viewing angles but have to make do with a pixel density of "just" 256ppi. While it's certainly naive to expect a mid-range handset to pack the same amount of pixels as a device like the full-blown S4, the fact that HTC has managed to give its One Mini a 720p screen puts the cat amongst the pigeons somewhat. The S4 Zoom could be forgiven for cutting corners in this regard because it had a massive camera on the back, but the S4 Mini has no such excuses.
The S4 Mini doesn't maintain parity with the standard S4 when it comes to internal tech, either. There's a Qualcomm Snapdragon 400 chipset onboard - comprised of a dual-core Krait CPU clocked at 1.7GHz and a Adreno 305 graphics processor - aided by 1.5GB of RAM. While this can hardly be deemed cutting edge, it offers a smooth ride for the most part. Moving around the phone is relatively lag-free, although there are moments of stutter when Android is doing a lot of work behind the scenes.
Android 4.4 may be around the corner, but Samsung's Galaxy S4 line ships with 4.2.2 - a revision behind Google's "vanilla" Nexus devices, which are currently on 4.3. Samsung's own TouchWiz user interface is present and correct, offering custom apps, widgets and enhancements over the stock Android experience.
However, the pared-down nature of the device means it's not quite as feature-rich as the S4 itself; various "smart" features - such as Air Gesture and Smart Scroll - are absent, but seeing as these were relatively pointless additions it's not a massive loss. S-Voice - Samsung's answer to Apple's Siri - makes the cut, although we found ourselves ignoring it in favour of Google's more accomplished Google Now service.
With a smaller screen and fewer pixels to push, the Galaxy S4 Mini proves surprisingly decent as a gaming platform. 3D games like Real Racing 3, Crazy Taxi and Riptide GP2 all run without any major hitches. The smaller screen size of the S4 Mini - when compared to its top-flight Android brethren - means there's more chance of your digits obscuring the on-screen action, but it's important to remember that the screen is still larger than the iPhone 5S's, so it's not the end of the world by any means.
On-board memory is limited to just 8GB, of which the end user has access to around 5GB. When you consider that games like Asphalt 8: Airborne and Real Racing 3 occupy 1.51GB and 1.47GB respectively, that's not a massive amount of space for downloads. Thankfully, there's a MicroSD card slot included which allows you to cheaply augment the amount of memory available. The card slot is located underneath a removable 1,900mAh battery, that comes with a NFC chip attached and allows the phone to perform all kinds of contactless communication magic.
Despite the entry-level nature of the S4 Mini's chipset, the supplied power cell is only capable of getting you through a single day before it needs topping up. During a day of moderate usage - which included surfing the web, answering emails, playing a few games and generally testing things out - our review unit was gasping for breath by tea-time. Actual mileage may vary, but don't expect exceptional stamina from this handset.
"The 8-megapixel snapper captures decent shots with plenty of impact and vibrancy, although shooting in environments where there's a strong contrast between light and dark causes issues."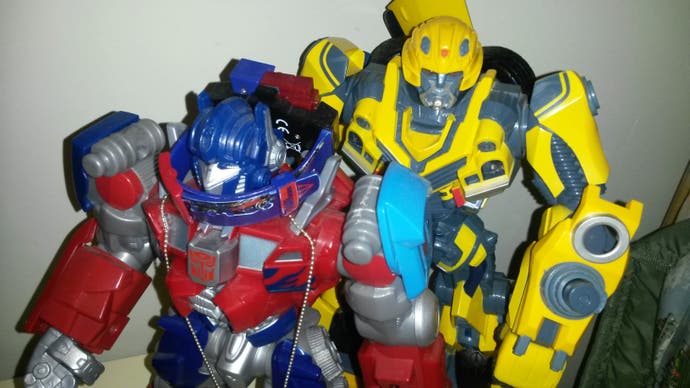 Thankfully, the S4 Mini's photographic capabilities make up for the average battery life. The 8-megapixel snapper captures decent shots with plenty of impact and vibrancy, although shooting in environments where there's a strong contrast between light and dark areas causes issues - a common problem with most mobile cameras. Using the HDR feature solves this problem to a degree, but it takes longer to actually snap the shot, thanks to the post-processing that is involved. 1080p HD video capture is also included, and this again exceeds expectations with colourful and detailed footage.
Samsung Galaxy S4 Mini: the Digital Foundry verdict
Samsung's Galaxy S4 has now morphed from a single handset to an entire suite of devices, each attempting to cater for the needs of a particular sector of the market. The S4 Mini is unquestionably the budget option, offering a mid-range handset that emulates its more expensive sibling in terms of pure appearance, if not technical specifications. The lower resolution screen isn't as sharp as we'd like and the CPU and battery are both weaker, but when you consider the price of the phone is around £200 less than the standard S4, such shortcomings are to be expected.
The S4 Mini also offers salvation to those who aren't enamoured with Android's current obsession with large screens; it's just a shame that no company has seen fit to marry a 4.3-inch display with cutting-edge specifications - in the UK market at least. Picking a screen that doesn't stretch your fingers shouldn't mean having to settle for second best when it comes to raw power. Chinese company Xiaomi knows the score - we loved its MI2 handset, and while that still comprehensively out-specs the S4 Mini, a new MI2s is on the market with an even faster processor and a superior camera. It's a device that could well be worth chasing down for the enthusiast looking for a top-end spec on a smaller Android form factor - but what a shame that there are so few alternatives on the domestic market, leaving the iPhone 5S as pretty much the only handset to supply top-end processing power in a smaller form factor.
Review handset kindly provided by Vodafone.