Samsung Galaxy S4 Active review
The Galaxy S4 gets a rugged makeover, but does it better the original?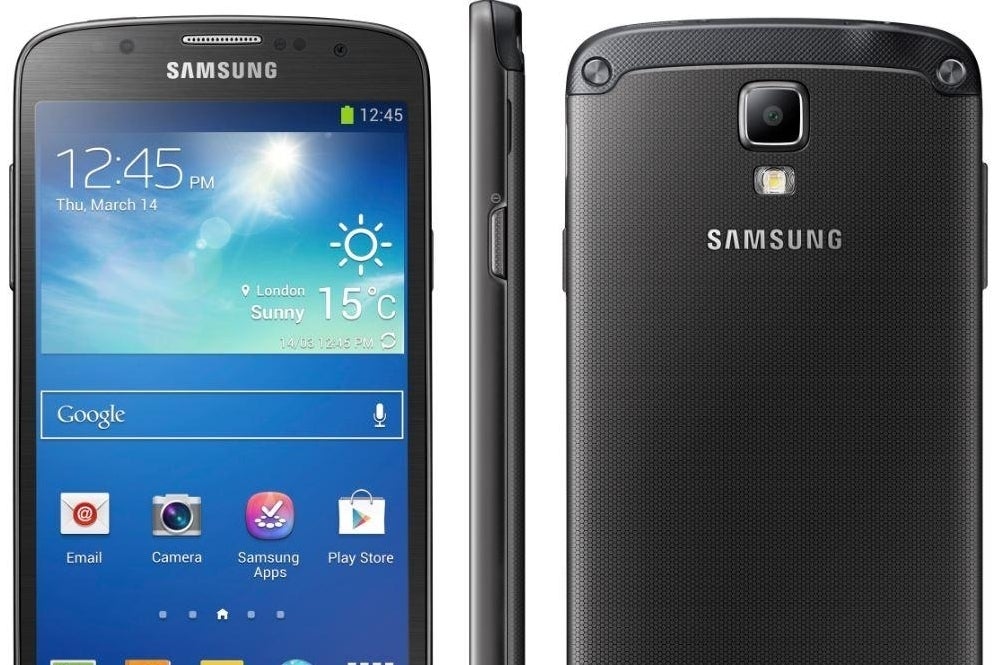 The Samsung Galaxy S4 has shifted an impressive 20 million units since its launch earlier this year, confirming Samsung's position as the king of the smartphone arena - in pure sales terms, at least. The Korean firm is now hard at work buttressing that position by expanding the Galaxy S4 line with additional phones catering to a wider audience. We've already seen the hybrid that is the Galaxy S4 Zoom - a marriage of mobile and camera which is more successful than you might expect - and the Galaxy S4 Mini offers an entry point for those on more modest budgets.
The Galaxy S4 Active, on the other hand, offers something a little more appealing to those who aim to be at the vanguard of mobile tech; give or take a few technical changes, it's essentially the same phone as the standard Galaxy S4, but with a welcome twist: it's waterproof and dust resistant. This isn't a new trick by any means - Panasonic's almost forgotten Eluga dL1 and Sony's Xperia Z both boast similar levels of protection from the elements - but the difference here is that Samsung has applied the concept to what is arguably the world's most popular smartphone.
From the front, the S4 Active appears to be a close match for its best-selling sibling. The biggest change occurs below the screen, with the single physical home button replaced by a trio of keys - a necessity when you consider that a wet capacitive touchscreen is next to useless. Turn the phone over in your palm and you're greeted with a plastic back panel boasting honeycomb-effect texturing, bookended by two rubber-coated plastic panels which are held in place with shiny chrome screws. While the original Galaxy S4 was criticized for looking a little too much like its direct predecessor, the S4 Active feels like an entirely fresh design.
Of course, the biggest news regarding the phone's altered appearance is the IP67 certification, which means it can be submerged in water of depths of up to a metre for half an hour and is also impervious to dust. This level of resilience comes at a cost, however - the Micro USB socket on the base of the phone has a cover panel which must be securely fastened before the S4 Active takes any dips in the wet stuff. The battery cover also has an internal seal which needs to be pressed firmly in place to ensure water resistance - when you remove the phone from its packaging, you're greeted by a sticker on the back of the phone indicating that you need to press down firmly under the camera lens to activate the internal seal. However, there's mercifully no cover over the 3.5mm headphone socket - welcome news for music lovers.
Despite the phone's bolstered protection, it's a close match to the original in terms of pure dimensions. At 9mm thick it's only slightly chubbier than the standard S4, and stands a little taller at just under 140mm. The weight has taken a bump too, rising from 130g to 153g - although the difference is hardly noticeable, and is actually quite welcome when you consider how cheap-feeling the original phone is.
The S4 Active's front is dominated by a massive 5-inch, 1920x1080 resolution screen. Here lies one of the key differences between this version and the original S4; the Active uses a TFT panel, while its forerunner has Super AMOLED tech on board. There's plenty of debate in the mobile arena about AMOLED screens - to the casual observer they offer bold colours and deep, convincing blacks, but have come under fire for unrealistic replication of certain hues. TFT panels on the other hand boast more accurate colours, but lack the striking blacks of AMOLED tech. While it could be said that the S4 Active's screen is missing the punch of the original S4's, it's genuinely hard to feel short-changed when the quality is still this high. The Active's display is easily a match for the ones showcased by the HTC One and Xperia Z and has a pixel density of 441ppi - the iPhone 5's Retina screen can only muster 326 ppi.
Under the hood, the phone is identical to the international variant of the S4, which is the one Europe and North America got and the model we reviewed back in May. A Qualcomm Snapdragon 600 chipset provides the horsepower, comprising a quad-core 1.9GHz Krait 300 CPU and Adreno 320 GPU, supported by 2GB of RAM. As the benchmarks below indicate, the phone is more than a match for its stablemate, and in some tests even comes out slightly on top, although the difference is most likely down to background OS tasks varying between performance runs as opposed to any tweaking of the tech.
"Benchmarks confirm that the Active modifications made to the standard Galaxy S4 in no way impede processing or graphics performance of the device."
| | Galaxy S4 Active | Galaxy S4 | Xperia Z | HTC One | Nexus 4 | Galaxy S3 |
| --- | --- | --- | --- | --- | --- | --- |
| Quadrant Standard | 12515 | 12346 | 7175 | 12488 | 4906 | 5127 |
| AnTuTu Benchmark | 22472 | 23578 | 20694 | 24374 | 10580 | 11950 |
| Geekbench | 3218 | 3109 | 2181 | 2816 | 2263 | 1716 |
| GFX Bench Egypt On-Screen/ Off-Screen | 41fps 40fps | 41fps 41fps | 32fps 32fps | 31fps 34fps | 39fps 31fps | 16fps 16fps |
| GFX Bench T-Rex On-Screen/ Off-Screen | 15fps 15fps | 15fps 15fps | 13fps 13fps | 13fps 15fps | 19fps 12fps | 4fps 6fps |
| 3D Mark Ice Storm 720p/ 1080p | 11122 6754 | 10454 6730 | 10114 5853 | 10054 6297 | 11019 6400 | 3225 2321 |
Like the other new members of the Galaxy S4 family, the S4 Active is running Android 4.2.2 out of the box. Android 4.3 is imminent - in fact, if you own a Nexus device you should get it shortly - but at this precise moment in time this is the most up-to-date iteration of the world's most popular mobile operating system you can expect to have if you're not running stock Android. That means you benefit from features such as Google Now - Android's Siri rival - as well as the ability to disable applications you don't use on a regular basis. In the case of the S4 Active - which is running Samsung's custom TouchWiz UI over the top of the core Android software - this latter feature is a god-send, as there's an annoying amount of replication of functionality.
For example, Samsung's ChatON app is in direct competition with Google's Hangouts service, while Google Music fights for attention with Samsung's custom music player. There's duplication elsewhere too, which is unfortunately a common theme with third-party Android manufacturers; firms like HTC, Sony and LG all want you to use their own app stores and media services, and while choice is always good, these offerings rarely match Google's own offerings and ultimately what you're left with is a confusing and cluttered interface. Being able to disable apps doesn't free up memory - you'll need to root your handset for that - but being able to switch them off means they won't run in the background and soak up system memory and battery.
There are elements of Samsung's custom user interface which do hit the spot, however. Being able to hover you hand over the phone's light sensor to wake the screen is a nice touch, and allows you to check if you've got any unread notifications without having to hit the power or home buttons. The ability to control your TV using the phone's built-in IR transmitter is another welcome addition that is sure to thrill those of you old enough to recall that Casio wrist watch which boasted similar magical powers back in the '90s.
"Right now, the Snapdragon S600 chipset provides the very best Android gaming performance - and it remains a potent force in the S4 Active."
The Active S4 offers the same gaming performance as the standard model, which means 3D titles look amazing and run smoothly. The strain of rendering all those pixels does show from time to time but never to the extent that the overall experience is impacted. The robust level of power on tap - combined with the large screen - means that the S4 Active offers the perfect playground for touchscreen games.
Aside from the different screen technology, the other major change from the standard S4 is the camera's drop from 13-megapixels to eight. This obviously results in less detailed snaps, but unless you plan to blow them up to A3 size you're unlikely to notice the difference. Colour replication is excellent, and the LED flash allows the phone to capture shots in low-light environments. The snapper on the Active does have other issues, however - it sometimes struggles to focus properly and fast-moving subjects can sometimes become blurred. Overriding the automatic mode and selecting one of the many specialised shooting options mitigates this problem somewhat, and careful capture also results in superior images. The phone's waterproof nature is exploited within the photo app; in additional to all the Samsung-exclusive shooting themes you'll find "Aqua", which allows you to take snaps underwater using the phone's physical buttons - as we've already stated, capacitive touchscreens are worse than useless when covered in wet stuff.
In terms of connectivity, the phone takes advantage of 4G networks - assuming your current contract provider offers such a service. DLNA is cooked into the OS, and NFC functionality means you can use both Google's own Android Beam as well as Samsung's S Beam feature. You can also mirror the S4 Active's display to a compatible device, which is handy when you want to stream a movie to your big screen TV. WiFi is dual-band and covers the a, b, g, n and ac standards, and with this being Android, the phone acts as a WiFi hotspot for tethering other pieces of wireless-ready tech, such as tablets and portable games consoles.
"The 13-megapixel rear camera of the standard Galaxy S4 is replaced with a slightly less impressive 8-megapixel effort on the new Active edition."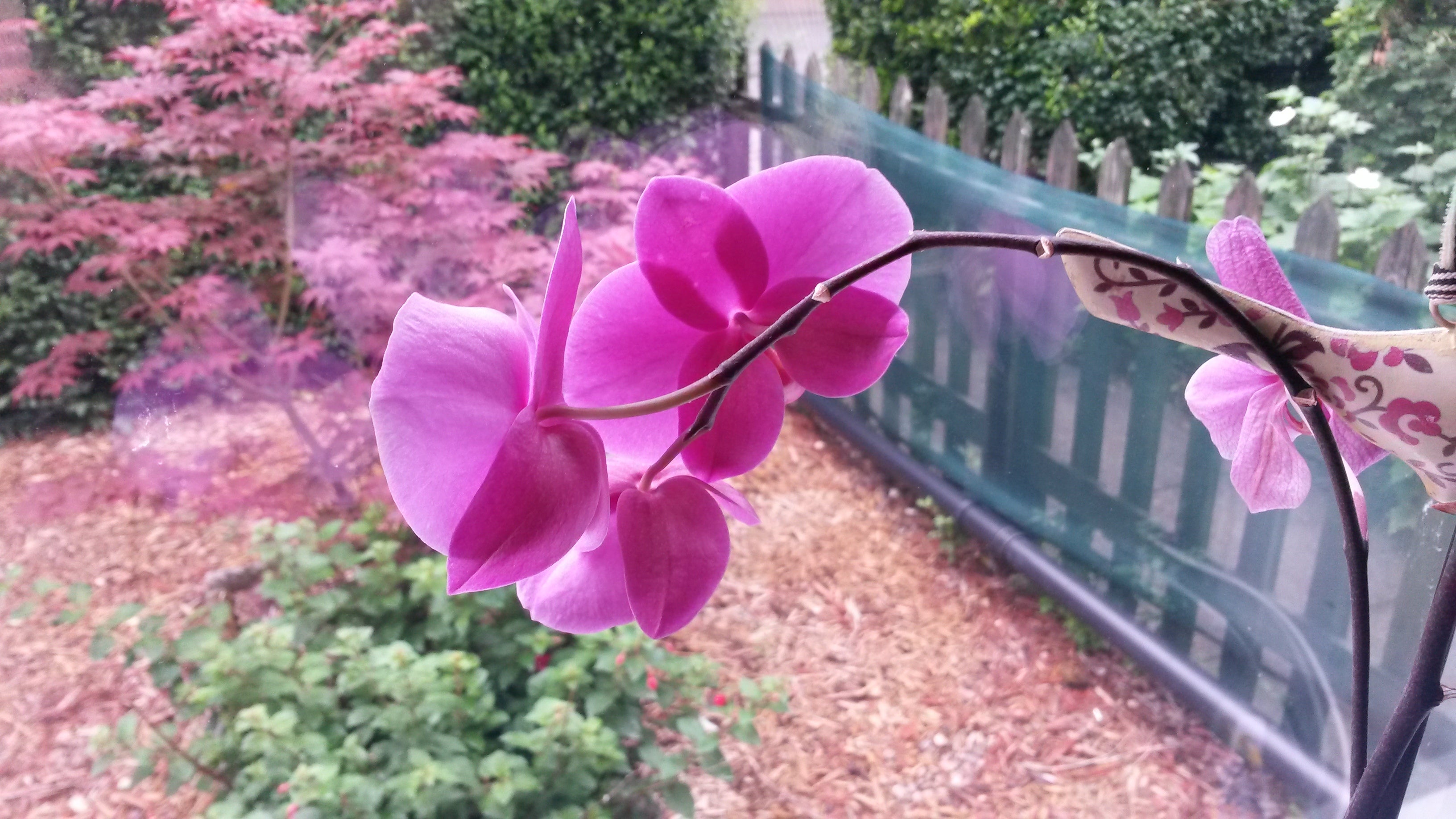 The S4 Active is only available with 16GB of internal storage, but it supports Micro SD cards up to 64GB in size. The Micro SD card slot is found under the back cover, which also grants access to the user-serviceable 2,600 mAh battery. While its rivals are all moving towards sealed phones with power cells which can't be replaced, it's refreshing to see Samsung stick by its guns here - especially with a phone which proudly boasts of its ability to withstand water ingress. You'd think that the need to maintain a waterproof seal would scupper the chance for a removeable battery, but Samsung's designers clearly thought otherwise.
Battery life is on par with the original S4 - on a full charge we managed to get around a day of use, but mileage varies depending on what kind of activities you indulge in. As ever, the large screen is the main culprit, so watching a movie or playing a game for a long period of time wolfs down battery life at an alarming rate. At least you've got the option to carry a spare battery, should you require it.
Samsung Galaxy S4 Active: the Digital Foundry verdict
When we covered the original S4 model back in May we grumbled a little about its similarity to the S3, at least from a design perspective. With that in mind, the S4 Active is a much more agreeable proposition - it offers a slightly more rugged and industrial aesthetic, and while it's still fashioned from plastic, it doesn't have the glossy, cheap-feeling appearance possessed by other members of the Galaxy S4 family.
The usual gamut of benchmarks proves that the S4 Active isn't just a pretty face - it packs some seriously impressive power under that water and dust-proof exterior. In fact, the level of technological aptitude on display is currently unmatched in the Android arena with the S4 Active outshining both the HTC One and Xperia Z. If you're in the market for the best Android handset currently available, this is a solid choice, especially when you consider the added benefit of IP67 certification and a more distinctive case design.
Review handset kindly provided by www.mobilefun.co.uk.
Will you support the Digital Foundry team?
Digital Foundry specialises in technical analysis of gaming hardware and software, using state-of-the-art capture systems and bespoke software to show you how well games and hardware run, visualising precisely what they're capable of. In order to show you what 4K gaming actually looks like we needed to build our own platform to supply high quality 4K video for offline viewing. So we did.
Our videos are multi-gigabyte files and we've chosen a high quality provider to ensure fast downloads. However, that bandwidth isn't free and so we charge a small monthly subscription fee of £4.50. We think it's a small price to pay for unlimited access to top-tier quality encodes of our content. Thank you.
Support Digital Foundry