Get up to 50% off SteelSeries headsets as Black Friday nears
Plus discounted DF-approved mice and keyboards.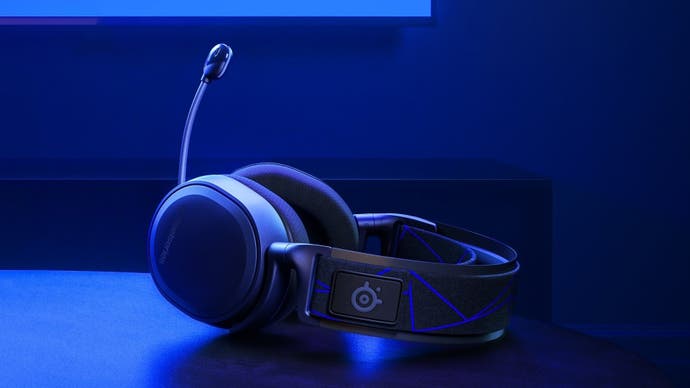 SteelSeries make some of our favourite PC gaming headsets and today many of them are up to 50 percent off. This includes a whole bunch of options for PC, PlayStation, Switch and Xbox, from high-end wired and wireless options to more affordable 3.5mm models that support a wide range of devices. They've also discounted almost all of their Apex mechanical and membrane keyboards and their Prime, Aerox, Rival and Sensei mice, which tend to rank highly amongst our recommended peripherals for PC gaming.
You can find the whole Black Friday sale right here, but you can also scroll on to see our personal highlights!
Recommended SteelSeries Arctis headset deals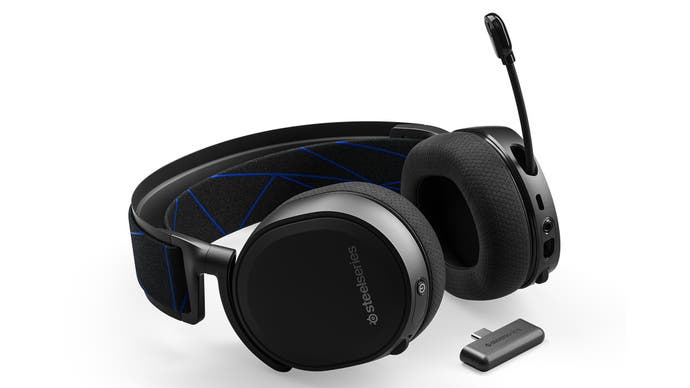 If you prefer wireless audio and have a PS5, PS4 or PC, then the Arctis 7P Wireless is an ideal choice. This headset is our current number one recommendation, alongside the similar Arctis 7X, and features a comfy ski-goggle-style headband, solid 24-hour battery life and better audio quality than the official Sony PS5 headset while supporting the same Tempest 3D surround sound (or Windows Sonic / Dolby Atmos on Windows). It uses a USB dongle to connect to pretty much any device - PS5, PS4, PC, Android and Switch are all supported. It's normally £175, but today is down to £117 - the cheapest price we've ever seen on this model!
The Arctis Pro + GameDAC is one of the best wired headsets out there, combining the same comfortable suspension headband with truly impressive audio and a surprisingly good DAC/AMP that also features convenient controls. Normally this combo costs £250, but in the SteelSeries Black Friday sale it's down to £160 - a great deal for this level of kit.
The SteelSeries Arctis Prime just missed out on a top PC gaming headset recommendation from us earlier this year, but at a new price of £70 (from £100) it's well worth considering. Essentially a leaner version of the older Arctis 5, this new headset offers a cleaner no-RGB design, upgraded drivers and a near-universal 3.5mm connection. Sound quality is neutral and good overall, with the headset blocking out a moderate amount of background sound if you can get a good seal around your ears. The retractable microphone is one of my favourite features, and thanks to its wired connection the mic quality here is better than on most wired headsets. Overall, a fine choice at £100, and a very agreeable one at £70!
See all SteelSeries headset deals
Recommended SteelSeries Apex keyboard deals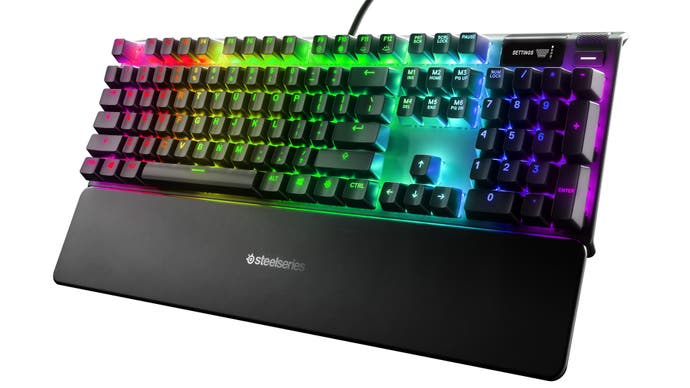 The SteelSeries Apex Pro is our current #2 best gaming keyboard pick, offering a host of unique features atop a very solid mechanical base. Before we get to the novel stuff, let's just cover the basics - you get a full-size layout with a volume wheel, a palm rest and RGB backlighting, all customisable via SteelSeries GG software. The cool thing is that the keyboard uses optical switches, allowing you to react faster and also choose exactly where you want a key press to be registered - near the top for a faster response or near the bottom to ward off typos and mispresses. There's even a monochrome OLED screen in the upper right corner, allowing you to change settings on the fly without alt-tabbing into the GG software or just show off your PC/game stats or your favourite picture. It all adds up to a very solid package that's well worth the discounted price of £160, down from the regular price of £200.
The Apex 7 TKL is a more normal mechanical keyboard, ditching the optical switches for more standard MX Reds (soft, linear), Browns (tactile) or Blues (clicky). The OLED screen is retained, as is the volume wheel - a rarity of a keyboard without a number pad such as this. The result is a great value option that still delivers excellent build quality, a clean look and bags of performance. The Apex 7 TKL normally costs £150, but has been marked down to £117 in the sale.
See all SteelSeries keyboard deals
Recommended SteelSeries Prime, Aerox, Rival and Sensei mouse deals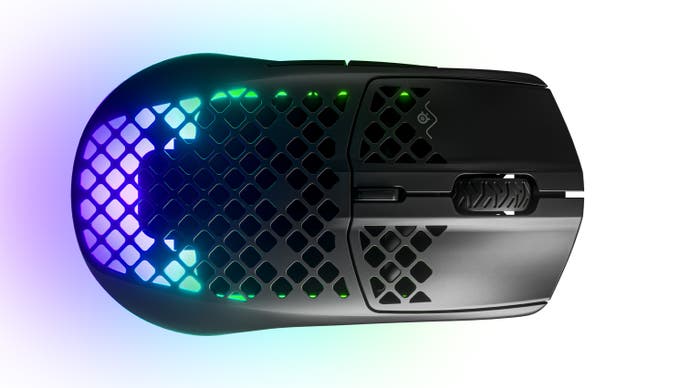 My all-time favourite SteelSeries mouse is the Aerox 3 Wireless, an ultra-light wireless gaming mouse ideal for shooters. It weighs just 68 grams, less than many wired mice, while offering the same reliability and latency as a wired model without the drag of a mouse cable. Both Bluetooth and 2.4GHz wireless options are offered (the former for mobile devices, the latter for gaming), as well as USB with the provided highly flexible cable. This particular model is the 2022 Edition, which comes in black or white with virgin PTFE skates and some build quality improvements over the 2021 original. Either way, it's an excellent gaming mouse and an absolute steal at £70, down from £100.
If you prefer a wired mouse at an even lower weight, the Aerox 3 is the ideal choice. It's lighter, at 59 grams, but comes with the same excellent internals and a beefier sensor than the wireless version. It also costs far less, at a discounted £42, down from a normal price of £60.
See all SteelSeries mouse deals
Wrapping up
There's plenty more to see in the SteelSeries sale, including accessories, mouse pads and controllers, so do take a look right here. There are sure to be plenty more PC Black Friday deals in the weeks to come, so stay tuned here at Eurogamer and over at @dealsfoundry and @dealsfoundryusa to make sure you don't miss out. We'll see you next time!