Modern Warfare 2 Remastered on Xbox is smooth, slick and polished
But is Xbox One X under-utilised?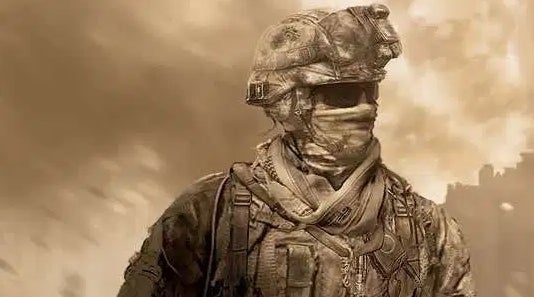 A month on from its release on PlayStation 4, Modern Warfare 2's campaign remaster has arrived on Xbox One and PC. With developer Beenox taking point, the game features new texture work, lighting and post-process effects all delivered by a more advanced offshoot of the Call of Duty: Advanced Warfare engine. Perhaps as much remake as remaster, the game respects Infinity Ward's original vision, while modernising the game for the current generation. From our perspective, it was a success on PlayStation 4, and the Xbox One version is just as good - if somewhat under-ambitious when it comes to getting the most out of Xbox One X.
Still, at least there actually is support for Microsoft's enhanced machine. Looking back at the first Modern Warfare remaster from 2016, the game never benefited from any kind of specific enhancement. The only advantages came from the inherent improvements delivered by hardware-level backwards compatibility, meaning better performance and a dynamic resolution set-up that guarantees the top-level 1920x1080. That's still the case even today, but crucially, Modern Warfare 2 Remastered does deliver a higher resolution mode on X hardware.
The numbers speak for themselves. On the X model you get a native 2880x1620 resolution - or 75 per cent on each axis. As far as I've tested, it's completely fixed to that figure too, with no drops under during load. Curiously though, PlayStation 4 Pro delivers the exact same pixel count so it's not beyond reason to suggest that the Xbox One X may be somewhat under-utilised here. Make no mistake, the game still looks impressive - especially when played with HDR - but the numbers and the comparison points up against PS4 Pro suggest that the Microsoft machine could have delivered more.
Switching over to the base model, predictably it's not quite as flattering, closely matching the original Modern Warfare remaster. A native 1080p is the best case but just like the previous 2016 offering, it's a dynamic solution that wavers below that. Most shots in any major outdoor battle settle at a lower figure, adjusting the horizontal axis as needed (the vertical is always 1080p). So for example, the opening battle across the bridge is dense with AI, transparencies and huge draw distances - pushing the renderer down to 1404x1080. That's the lowest figure I've encountered so far, but potentially it could drop under. Equally, the Gulag level later in the game, with its dramatic fly-over through smoke, really hammers the base Xbox One in image quality, and performance can drop too.
Mostly, the difference between the S's dynamic 1080p and X's 1620p comes out in the distance. Fine sub-pixel detail like the meshing on fences turns invisible on the base model, simply because there aren't enough pixels to resolve it. That's ultimately the worst of it. The comparisons also show texture filtering takes a nose-dive in quality next to X, and just like the PS4 and PS4 Pro comparisons, there's also a drop-off in shadow rendering. You can expect more dithering on shadow outlines on base Xbox One, but beneath the lowered resolution it's hard to notice. Otherwise, there's not much else in it.
In performance terms, Xbox One X's excess power delivers a more consistent lock to 60 frames per second compared to the PlayStation 4 Pro version, but not really enough to make that much of a difference to the experience as a whole. Interestingly, the dynamic 1080p on Xbox One S - in combination with an adaptive v-sync that can introduce a little tearing at the top of the screen - can see areas in-game where the standard machine outperforms the Sony equivalent. Again, it's more of a technical curiously than any major difference. On balance, performance is more solid than I'd expected going in. Considering the ambition of Modern Warfare 2's campaign next to the original, this could have unstuck the base machine. There's more firepower on-screen, it's more bombastic, over-the-top, and yet it's all kept reasonably in check whether you're on Xbox One or PlayStation 4.
Ultimately, Modern Warfare 2 Remastered is a solid game on all systems - there's just the lingering sense that Xbox One X could have delivered more. Really though, replaying this a month on from the PS4 game, it's the absence of multiplayer that is still very striking. Even Spec Ops would have been nice addition, but to deliver a COD remaster without the area of the game where fans would have sunk in the most hours feels like a missed opportunity - especially when the quality of the campaign remaster demonstrates the level of care and attention lavished on bringing this classic release more up to date for modern hardware.
Will you support the Digital Foundry team?
Digital Foundry specialises in technical analysis of gaming hardware and software, using state-of-the-art capture systems and bespoke software to show you how well games and hardware run, visualising precisely what they're capable of. In order to show you what 4K gaming actually looks like we needed to build our own platform to supply high quality 4K video for offline viewing. So we did.
Our videos are multi-gigabyte files and we've chosen a high quality provider to ensure fast downloads. However, that bandwidth isn't free and so we charge a small monthly subscription fee of £4.50. We think it's a small price to pay for unlimited access to top-tier quality encodes of our content. Thank you.
Support Digital Foundry