Become a data hoarder with this 4TB external drive for £65
Works with PC, Mac, PS4 and Xbox One.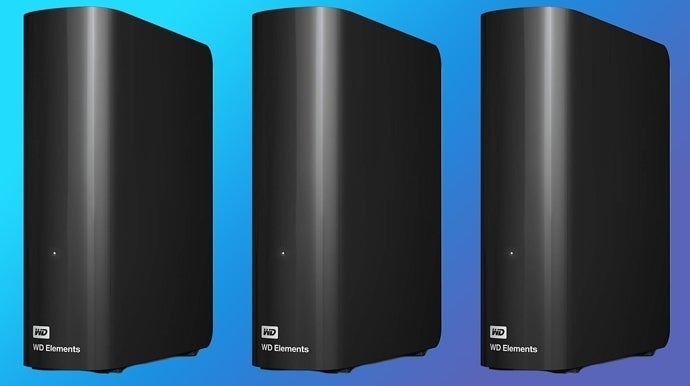 A massive 4TB WD Elements external hard drive has dropped to £65 on Amazon. That's a historic low price for this well-reviewed hard drive, and it beats the next-cheapest 4TB drive on Amazon by a healthy £12.
With that much storage space on tap, you'll be able to put off de-cluttering your computer's hard drive for at least another few years - even if you're downloading AAA games or high definition video content on the regular. With typical game install sizes between 5 and 75 gigs, you'd be able to install around 100 modern triple-A games before the drive was full - and far more than that if your tastes skew towards older or indie titles.
As well as working great on PCs of all flavours via the high speed USB 3.0 connection, the drive can also be used as external game storage on Xbox One and PS4, allowing you to escape the confines of the 500GB or 1TB internal drive.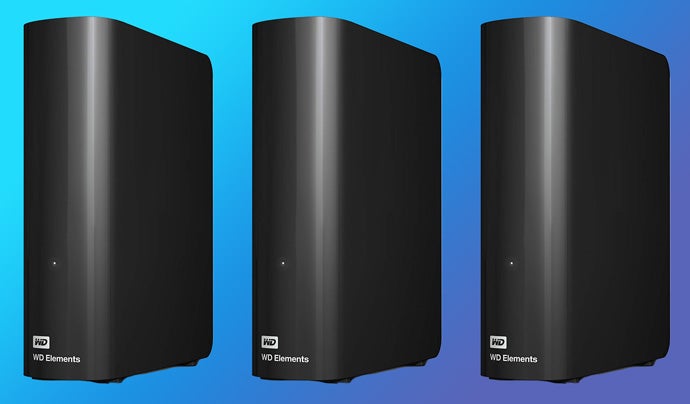 WD's drives have a good reputation for reliability in the industry, with this enclosure likely using a WD Blue drive which can be removed for internal use if you prefer. (If you're looking to shuck the drive and use it in a NAS though, we recommend opting for a more expensive per gig WD Red drive, which is rated for 24/7 operation.)
While today's discount isn't a massive one, just £5 less than yesterday's price, this deal still offers great value for money. You're paying just over 1.6p per gigabyte, with the only noticeably cheaper drive we can find for the money being this 6TB Seagate external drive for £88.72 - which works out to a little under 1.5p per gigabyte.
You can see the full picture of value versus capacity for a large range of external hard drives on Amazon in the graph below. See how it dips at 4TB, 6TB and 8TB, then gets more expensive for the smaller and larger drives? That means that sweet spot is 4TB to 8TB right now, so you're getting the most for your money here!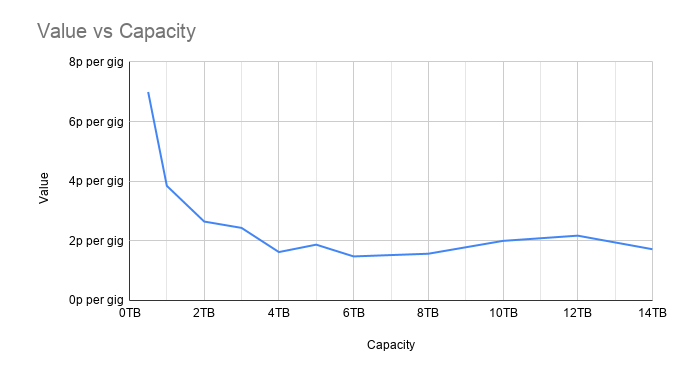 OK, that just about does it for this one. Check out that 4TB drive for £65, and we'll see you next time! For early warnings of deals as we find 'em, check out the @dealsfoundry Twitter feed.