Face-Off: Dark Souls 2: Scholar of the First Sin
The definitive edition? PC's DirectX 11 upgrade compared with console.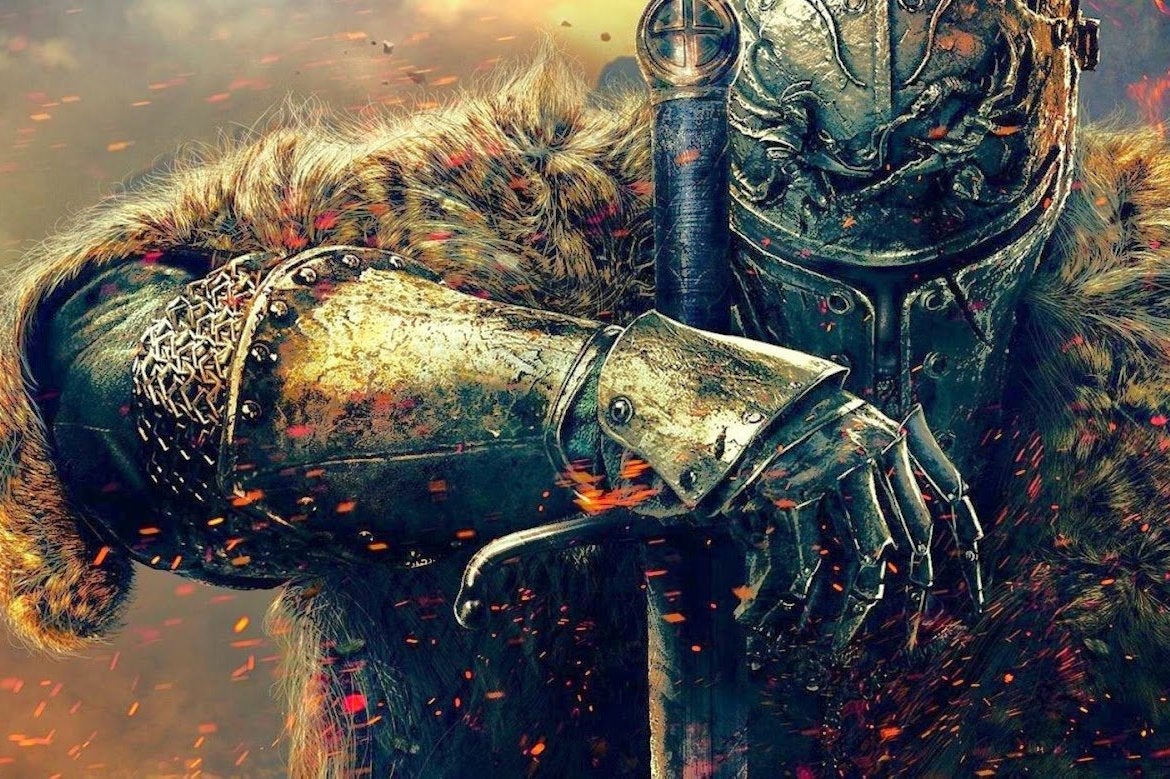 The PC release of Dark Souls 2's Scholar of the First Sin edition is a curious value proposition, ranging from a £12 upgrade on Steam to a £30 standalone purchase. After seeing PlayStation 4 and Xbox One push out two visually identical renditions of the game - albeit with a performance lead on Sony's platform - this refreshed DirectX 11 edition on PC brings its own unique benefits. But does it represent enough of a boost over what the original DirectX 9 version offers to justify either end of its price range?
As with its current-gen versions, Scholar of the First Sin paints the entirety of Drangleic in a brand-new light. The higher-contrast lighting of the PS4 and Xbox One releases makes it to PC by default, and surprisingly there's no toggle in its graphics menu to revert to the old DirectX 9 setting. It's an improved look overall, thankfully; a brighter, more vivid aesthetic that makes the original Dark Souls 2 appear dull by comparison. This extends to its effects too, volumetric fog and transparencies now producing light that affects the surrounding area.
Changes to the PC's graphics options are minimal, but we get a three-way toggle for screen-space ambient occlusion this time. The original PC version's AO method is positioned as the lowest setting now, and produces the same dithering effect as last-gen consoles. The next step up is medium, noticeably increasing its thickness and spread across objects - an upgrade easy to catch by eye. Moving to the high setting marks a less obvious change, but on close inspection the spread of shade behind objects expands very slightly further. This is an area that we felt was lacking in its original PC release, and it's great to see a better option made available.
Compared to what's used in the DirectX 9 release, this is a clear improvement; one that cuts out the distracting flicker beneath grass while enhancing the perception of depth around each character. Meanwhile, the PS4's (and by extension Xbox One's) shadows don't directly match any of these three settings. Both console editions use a more intense form of the effect overall, though the method is closer to the PC's high settings.
Above and beyond this, the rest of Drangleic remains the same, in terms of core tech. The draw distances are like-for-like between DirectX 9 and 11, though in our video comparison with PS4 below it's apparent that the console versions use more restrictive LOD parameters. This produces a little extra pop-in across bricks on walls, and also to rock details around Things Betwixt. It's a minor artifact though, and these are tiny visual points that swap in subtly enough on all platforms.
In line with PS4 and Xbox One, we also see an improvement to Dark Souls 2's per-object motion blur, with essentially double the samples being taken from a moving object to produce a smoother arc during matching cut-scenes. Otherwise, with both PC releases set to their highest settings, we see a match for shadow resolution, model complexity, texture assets, and even water shader quality. This posits the DirectX 11 version as the superior technical showing, though mostly on the merit of its superior lighting. That being said, the GeDoSaTo mod, a program that specialises in adding post-process effects to PC titles (in particular Dark Souls 2), does open up interesting avenues with the original release. As an experiment, we include our results in our zoomer gallery below, where the level of customisation is impressive.
The centrepiece feature of GeDoSaTo is its ability to render DirectX 9 games at any resolution and downscale for improved image quality. For example, with its highest Lanczos downscale method selected, our i7-3770K PC with 16GB RAM and a GTX 780 Ti easily downscales an internal 3840x2160 (or 4K) resolution to the average monitor's 1920x1080. Compared to a typical 1080p setting using the game's default FXAA, everything from the temporal shimmer on grass to the light aliasing on bridges is treated thoroughly with this mode. The results look clean and clear, without over-softening, and crucially even 60fps is held on this machine.
Sadly, running GeDoSaTo's other mods at the same time is a stretch too far, even for this higher-end machine. Gaussian depth of field works well in conjunction with 4K, but switching to the bokeh form of the effect drops performance to 50fps. Once the highest quality AO, high dynamic range and bloom are also factored in, we're looking at a value closer to 40fps overall. However, as a compromise, it's possible to switch to 2560x1440 as the internal resolution and still achieve great image quality, while also holding 60fps with all these bells and whistles.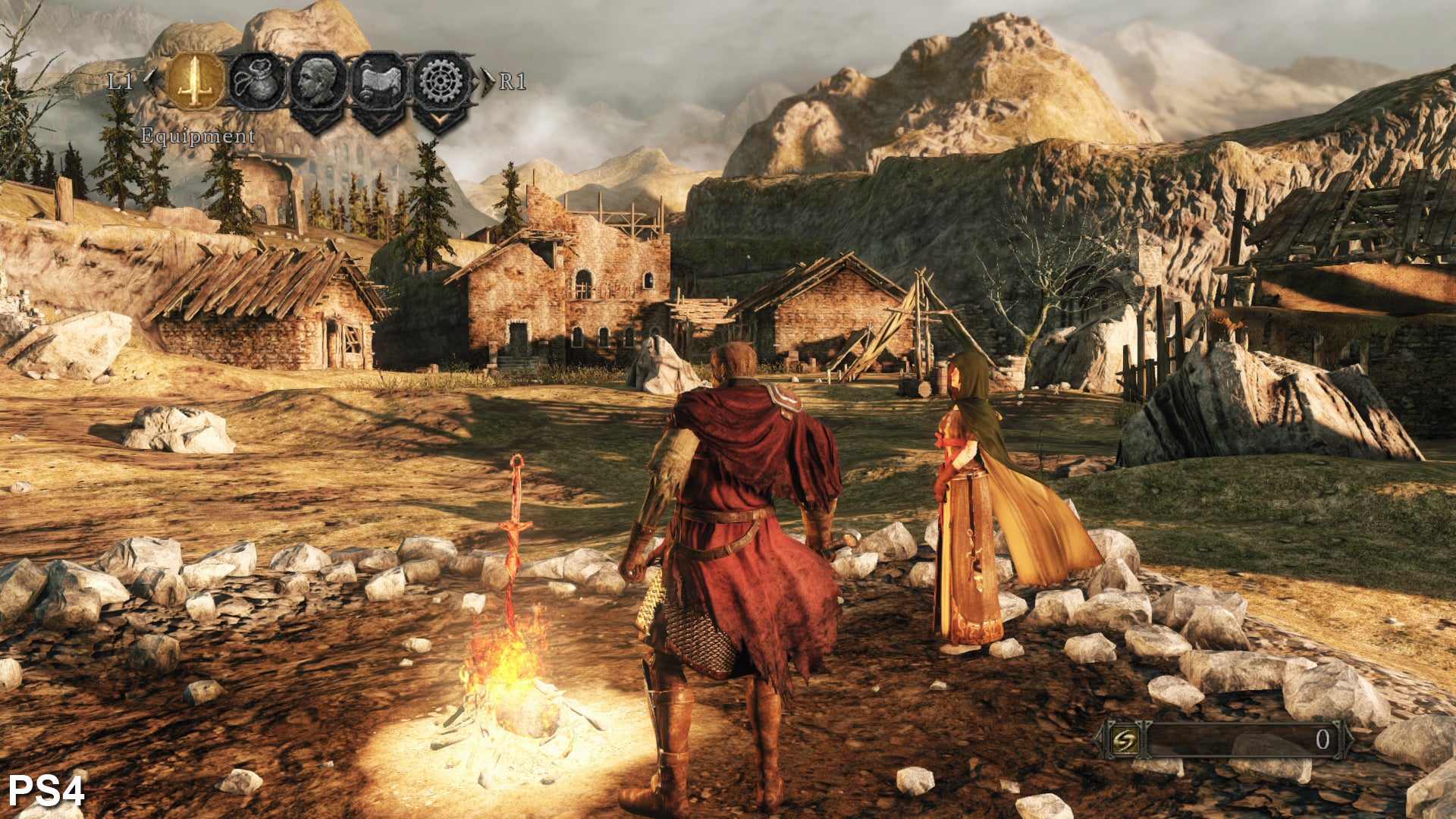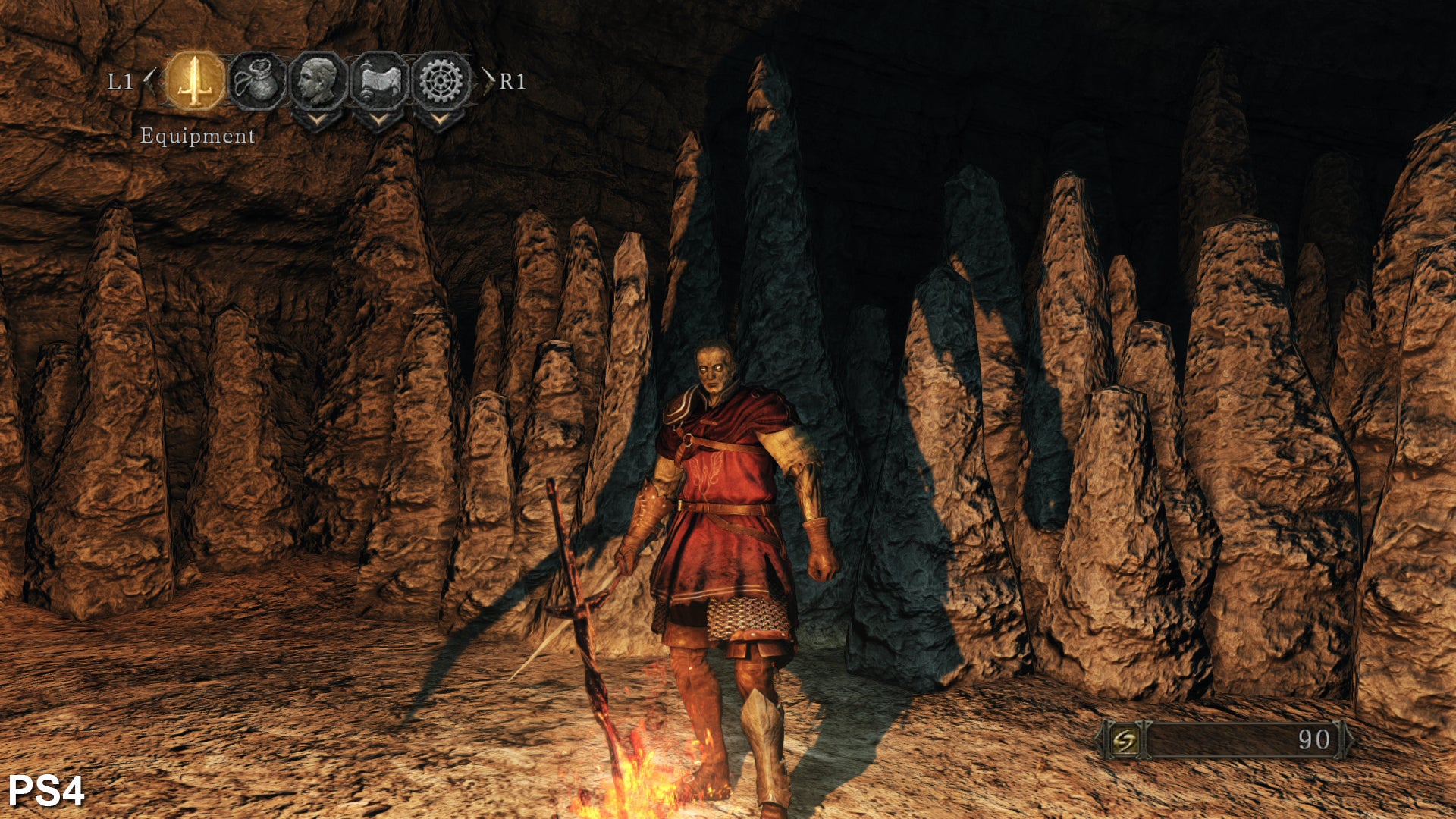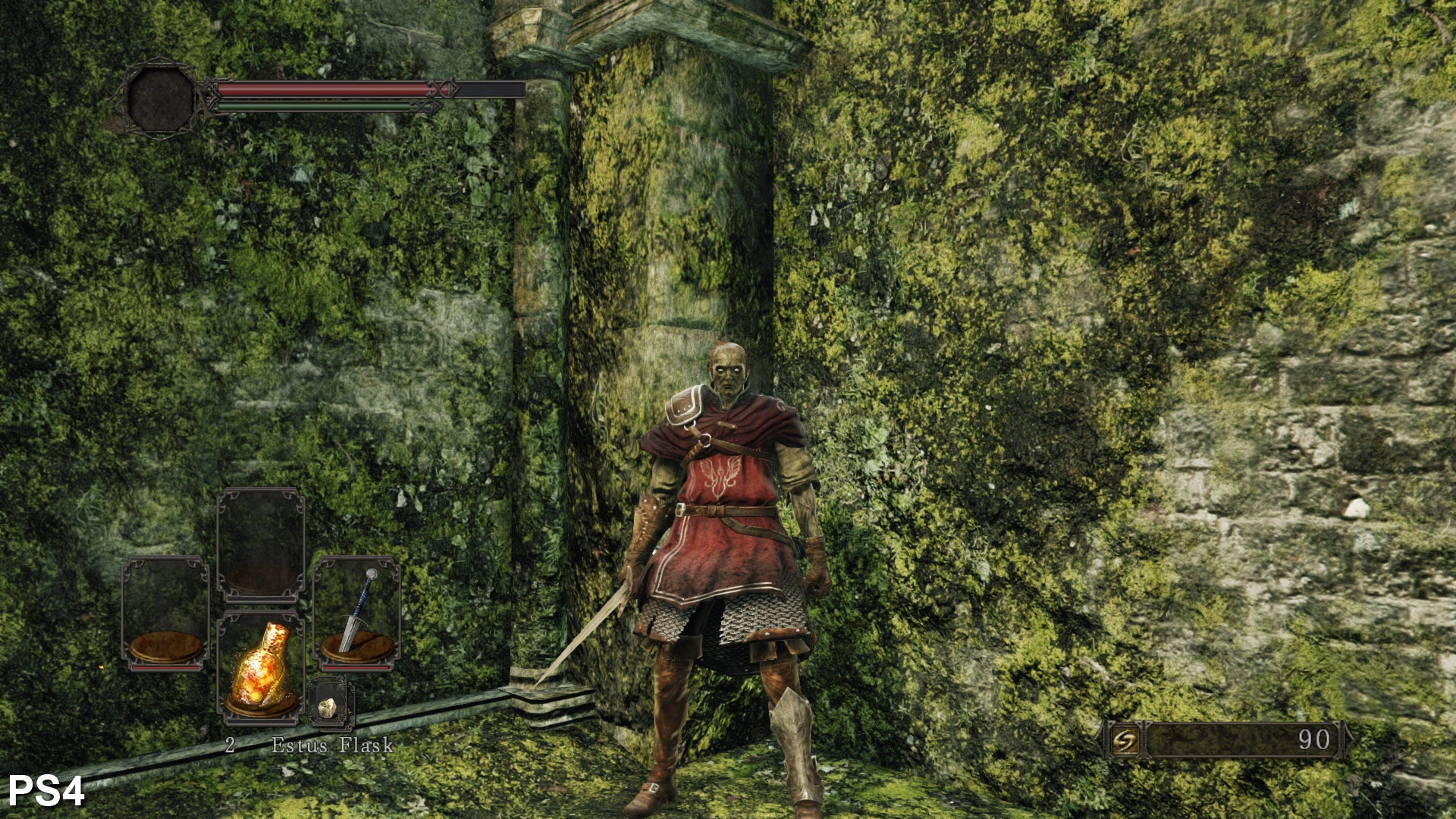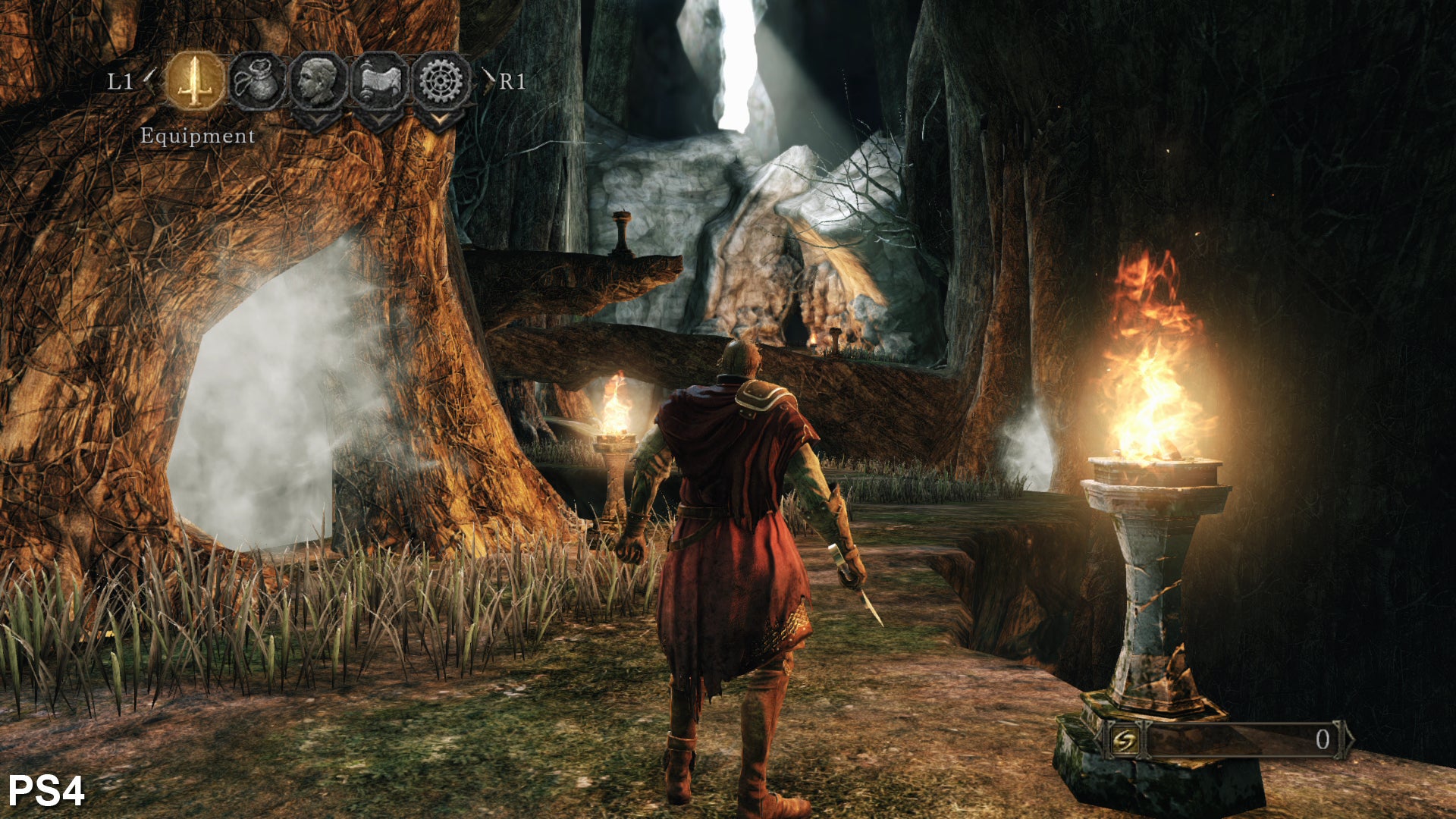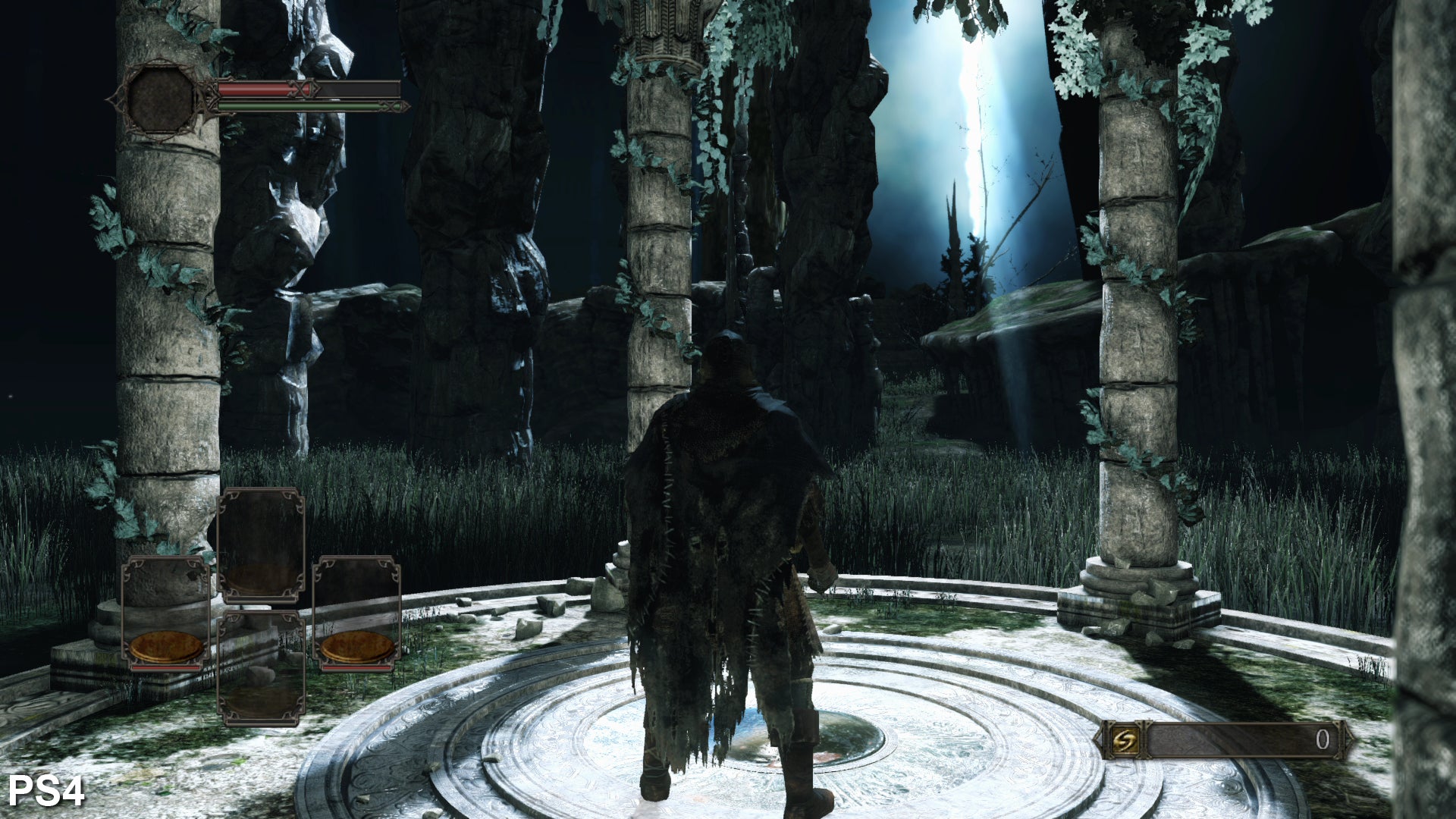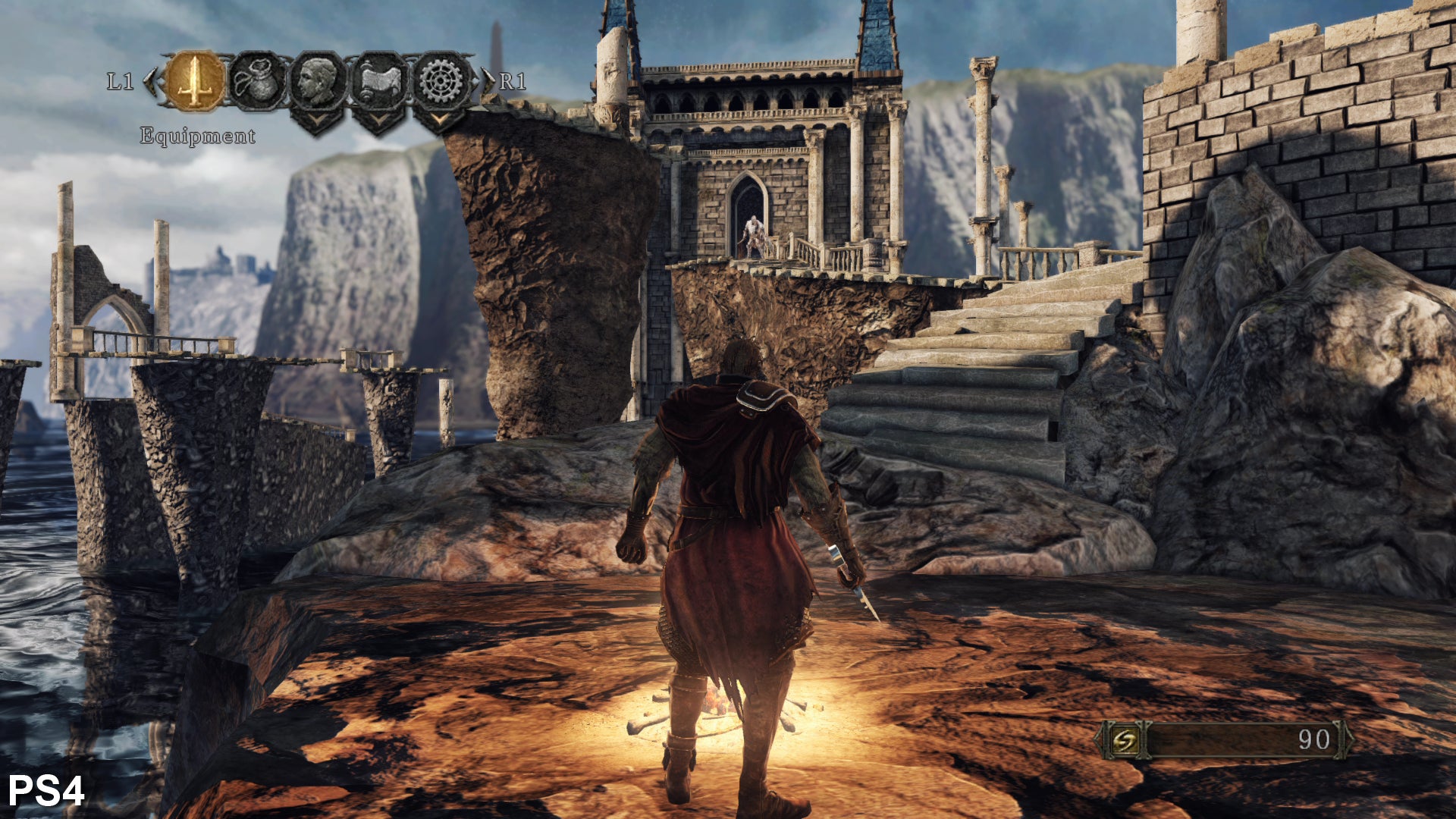 It's an exciting twist on the DirectX 9 version, though it must be said that modifying Dark Souls 2 in this way does take a higher-end rig. Alas, this mod has no DirectX 11 support right now, which means Scholar of the First Sin misses out on its choice post-process features - though it gains From Software's own in-engine enhancements. Fortunately, Nvidia's own DSR (dynamic super resolution) mode offers a similar downscale option, letting us play at a scaled 4K image on our GTX 780 Ti. Just as with the mod, this opens up higher resolutions on any title, but this time regardless of which DirectX API is in play. And again, Dark Souls 2 in its DirectX 11 form runs with enough overhead on this GPU to make 4K achievable at 60fps.
But what of more budget-orientated GPUs? Switching to a sub-£90 card like AMD's R7 260X, 4K downscaling is out of the question, with performance below 30fps as a result of its tight memory bottleneck. However, maximum settings at 1080p are still viable. The only drawback is in its split-second drops to 45fps on resting at a bonfire, or 35fps when walking through any fogged entrances. But as far as gameplay is concerned, we get an unerring 60fps during all combat, even when surrounded by 13 or more knights in Forest of Fallen Giants.
The 260X holds up surprisingly well - though, curiously, tackling the exact same stress-points in the original DirectX 9 version brings out less severe dips overall, the lowest point of 40fps seen when entering foggy entrances in Things Betwixt. Given the added lighting properties around effects in this DirectX 11 edition, it's clear rendering these aspects on low-end GPUs takes an extra toll, but never enough to distract. One exception is the cut-scene introducing The Last Giant boss, which has the 260X waver between 40-60fps on both releases, where the newer edition struggles most. Across a matching 2,140 frame sample with v-sync engaged and a 60fps cap, the original version drops just 10.4 per cent of its frames, as compared to 14.7 per cent with Scholar of the First Sin. Thankfully both run smoothly at 60fps again once gameplay resumes.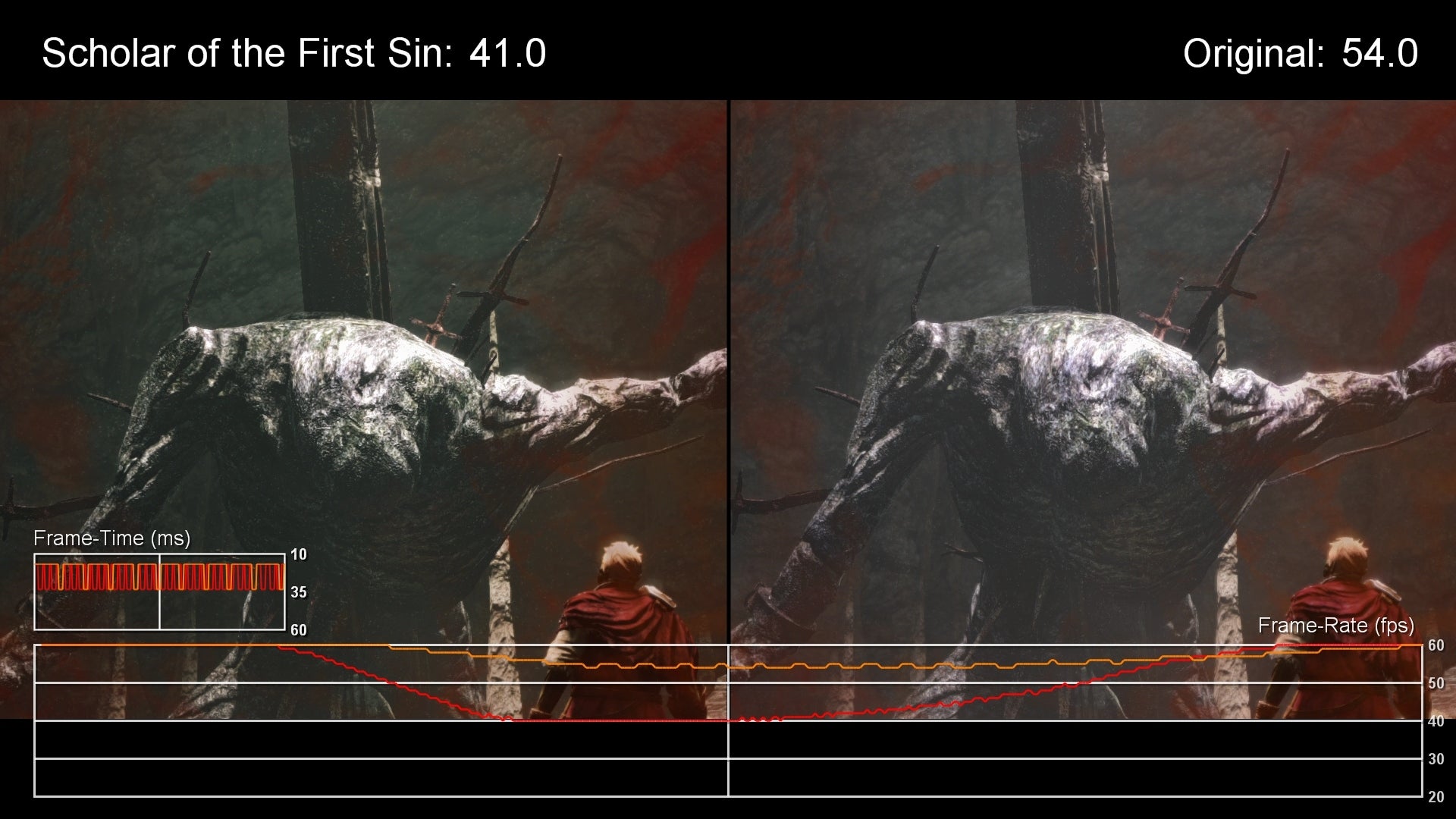 Nvidia's budget offerings hold up well too. The GTX 750 Ti (costing circa £110) has similar drops to 35fps around fog to AMD's card, but manages to achieve closer 60fps playback overall around bonfires. All of this points to the DirectX 11 release being every bit as scalable and well optimised for a range of GPUs as the original version, despite the added effects causing an extra hit on performance. It's pleasing to see the bump in enemy count has little impact on these budget cards too, with boss cut-scenes being the only consistent measure of frame-rate drops between these two.
Dark Souls 2: Scholar of the First Sin - the Digital Foundry verdict
Overall, Scholar of the First Sin on PC marks a technical step forward, but its price point is a sticking point. Given that owners of the DirectX 9 original already enjoy resolutions at 1080p and beyond, extensive mod options and 60fps gameplay, the upgrade is less significant than the jump from PS3 to PS4. A £12 Steam upgrade price assuages those who already own the original plus all DLC, but it's still a high fee for what it offers. Bearing in mind a standalone boxed copy costs £19 at present, the actual saving for a committed Dark Souls fan is pretty meagre.
On top of this, Scholar of the First Sin's lighting, improved effects, and upgraded ambient occlusion are all features seen on PS4 and Xbox One. PC users hoping for a more radical suite of options will be disappointed the boat isn't pushed out further - perhaps with support for monitor refreshes over 60Hz, or anti-aliasing options besides FXAA. On balance, it's still hard to go back to the original game's muted lighting model, even with GeDoSaTo's slick post effects to help it along. Scholar of the First Sin on PC does look great, but it's an update that makes more sense at a sale price.
Even with these disappointments, PC brings the definitive version of From Software's remixed Dark Souls 2, while PS4 takes second place on the grounds of its frame-rate advantage over Xbox One. Whether or not the original version is a better balanced game is up for debate, but the technical benefits are easy to measure. The enemy increase, boost to six online players, and new lighting model each play to the strengths of PS4 and Xbox One. The PC release wraps all of this up at a perfect 60fps not achieved on console - and added to that, it's a refresh easily achieved on most modern PC setups. Meanwhile, 4K support via Nvidia's DSR mode is a further bonus, but only if you have the raw GPU power to service it.
Will you support the Digital Foundry team?
Digital Foundry specialises in technical analysis of gaming hardware and software, using state-of-the-art capture systems and bespoke software to show you how well games and hardware run, visualising precisely what they're capable of. In order to show you what 4K gaming actually looks like we needed to build our own platform to supply high quality 4K video for offline viewing. So we did.
Our videos are multi-gigabyte files and we've chosen a high quality provider to ensure fast downloads. However, that bandwidth isn't free and so we charge a small monthly subscription fee of £4.50. We think it's a small price to pay for unlimited access to top-tier quality encodes of our content. Thank you.
Support Digital Foundry