Destiny is getting a Hard mode for Crota's End next week
And here's the new loot it adds.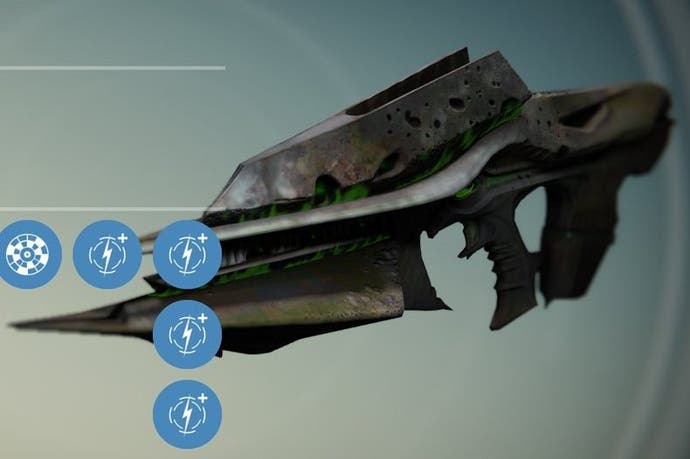 Destiny's latest raid, Crota's End, is getting a Hard mode on 21st January at 6pm GMT, Bungie has announced.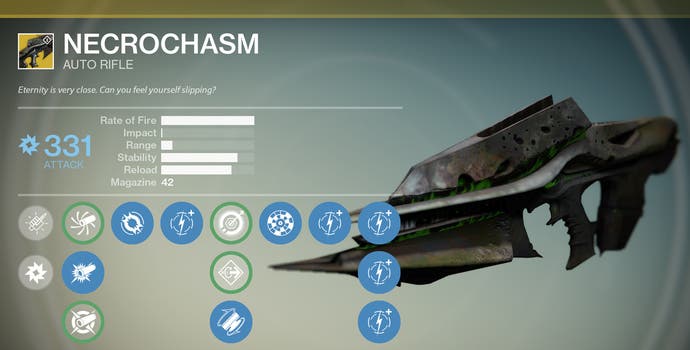 "Access the Raid by selecting the activity in your Director, and choosing the harder difficulty," community manager Deej noted. "With the release of Hard mode, Level 33 is the new bar to clear. Configure those upgrades and get mean."
Defeating Crota on Hard mode will unlock all new loot. These include the Abyss Defiant auto rifle, the Fan of Ir Yut scout rifle, the Oversoul Edict pulse rifle and the Word of Crota hand cannon. Hard mode also allows you to obtain the "Crux of Crota," the final piece needed to upgrade the Eidolon Ally (the gun formerly known as Husk of the Pit) to the Necrochasm.
You'll also get a pretty sweet ship entitled the Bane of the Dark Gods.
Finally, there's a Hard mode-exclusive colour palette for your gear. It's called Glowhoo, which sounds pretty glowstick-like, so we're expecting something in the greenish blue category, but it won't be shown off until some folks start sporting it by slaughtering Crota on Hard.
For the full scoop on all the new loot, head on over to the official Destiny Blog.