Destiny 2's The Farm social space hides a cool Easter egg
Jump on it.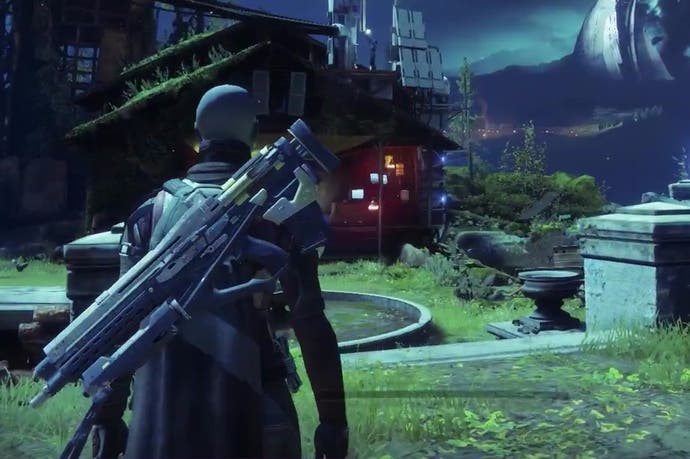 Destiny 2 has plenty of Easter eggs to keep fans entertained (including a cheeky nod back to Paul McCartney's awful Destiny 1 soundtrack) and, already, a fun gameplay secret has been uncovered in the game's Farm social space.
This Easter egg will unlock a higher jump so you can explore the Farm's higher nooks and crannies a little easier, and was posted to reddit by Destiny fan myndit.
Look away now if you want to work it out for yourself.
First, load into the Farm, then climb the transmission tower - it's the tall aerial looking building. Head across the electrical lines to the opposite roof, the double back. Now, jump over to the old mill building's water wheel and start running on top. You'll notice a buff appear on screen. Lastly, run to the Farm's bonfire and activate the prompt. You can now jump higher than normal, and complete a quick objective-based Scouting Patrol.
It's a neat little bonus - although there doesn't seem anything more to it, as yet.