Destiny 2's factions arrive next week for a new in-game event
Arach up some points.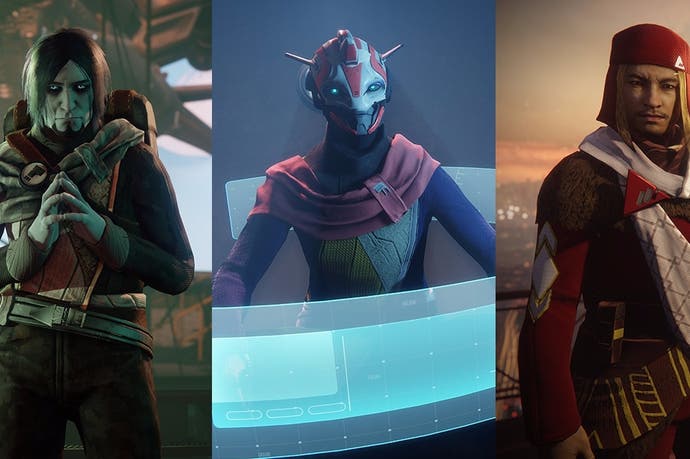 Destiny's three factions arrive in Destiny 2 next week, on 26th September.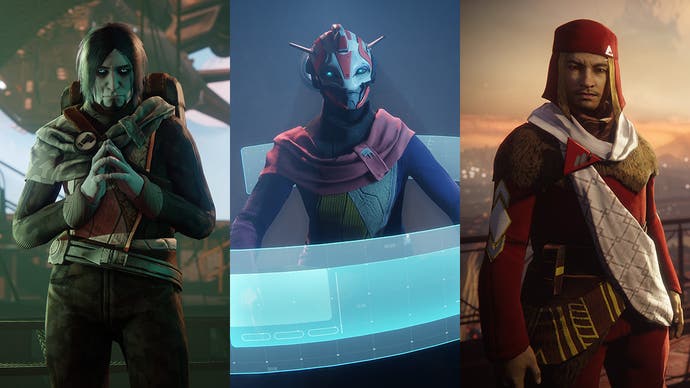 Factions are like teams, you pick a favourite and support them by earning XP and in-game items for their vendors. In return you earn reputation with them and unlock their stores of exclusive gear and weapons.
Destiny 2 welcomes the three factions seen in the first game - New Monarchy, Dead Orbit and Future War Cult - to its Tower with a new in-game event, Faction Rally.
Members of each faction have a week to collect reputation for their respective team. The most popular faction then unlocks a gun for sale at a tiny price for its members (1000 Glimmer) - although other players will be able to pick it up too at a higher cost (50k Glimmer).
Just as in Destiny 1, the factions are represented by Arach Jalaal for the gothy Dead Orbit, Lakshmi-2 for the 70s disco-inspired Future War Cult, and Executor Hideo of the Asian-influenced New Monarchy.
"Once you have chosen your side, your mission will be to return to the wild and complete activities in support of your faction. You can do public events, explore Lost Sectors, complete strikes, clear the raid, or compete in the Crucible. As you complete these activities, you will be rewarded with faction tokens that you can turn in for packages full of loot," Bungie explained.
The event will end at 6pm on 3rd October. Who will you choose?