Decoding Shenzhen: The Chinese city that makes the world's tech
"Someone comes up with an idea, and two weeks later it is in the market."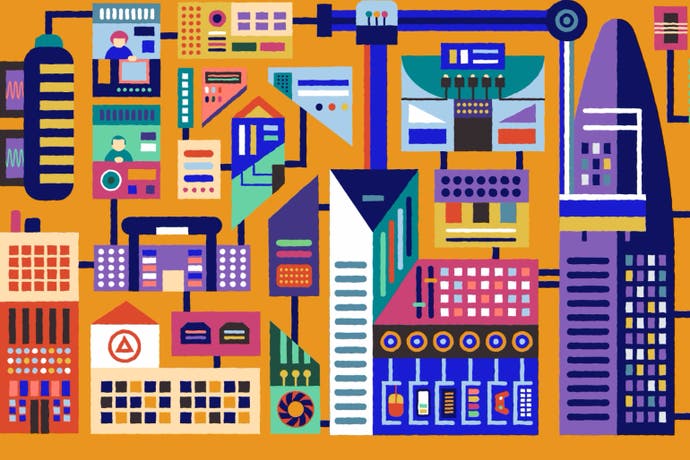 Imagine a future in which you are a computer engineer who has just been offered a job at a Shenzhen-headquartered electronics company to assemble circuits and write codes for devices. On reaching one of China's wealthiest cities, you get a welcome email from your employer with details about your new colleagues, work profile, as well as Shenzhen's weather, air quality, temperature and drone activity.
This is the introductory setup that greets you when you start playing Shenzhen I/O, a programming puzzle game launched by the American developer Zachtronics late last year. But while the heart of the game is about being an engineer, as Zach Barth, the firm's co-founder explained to the South China Morning Post in an interview last December, the idea was also to capture the sort of world that exists in Shenzhen and its freewheeling electronics culture.
The southern Chinese city, located a stone's throw away from Hong Kong, is known within the country as China's first major experiment with market capitalism. From a fishing village, it was eventually metamorphosed into an economically and technologically advanced global metropolis, with a population of over 11 million. Billboards and statues of the late Chinese leader Deng Xiaoping, the architect of economic reforms in China, will greet you across the city. A huge smiling bronze statue of his even looks over a mountain top. Being one of China's priciest real estate markets, a walk on Shenzhen's neon-lit commercial streets is like entering a mega construction zone, with a bevy of cranes dotting the hazy skyline on any given day. In fact, Shenzhen's love affair with skyscrapers even stumps New York. Last year, the city completed more buildings of a height of more than 200 meters than any other country outside of China, according to the Council on Tall Buildings and Urban Habitat. Towering above them all is the newly-constructed Ping An Finance Center in the Futian district. Adorned by the largest stainless steel façade in the world and a pyramid-like shape at the top, the skyscraper is the fourth tallest in the world. Shenzhen's bid to be perceived as an architectural marvel to the world is visible in the lavish design of some of its buildings, like a large silver egg shaped theatre.
To the rest of the world, Shenzhen is the mecca of manufacturing.
To see the epicentre of it all, go to the frenetic and fascinating Huaqiangbei market - 21 million square meters of space filled with old industry buildings -, which will instantly transport you into a different world from the glossy veneer of the central business district. Each building crams thousands of tiny kiosks that sell every conceivable electronic component. Andrew "Bunnie" Huang, a Singapore-based hardware analyst and author of "The Essential Guide to Electronics in Shenzhen", likens it to a wet market selling fresh produce and food. In fact, many of these traders who now sell iPhone cases, drones, and hoverboards were meat sellers before the city's industrial ascent.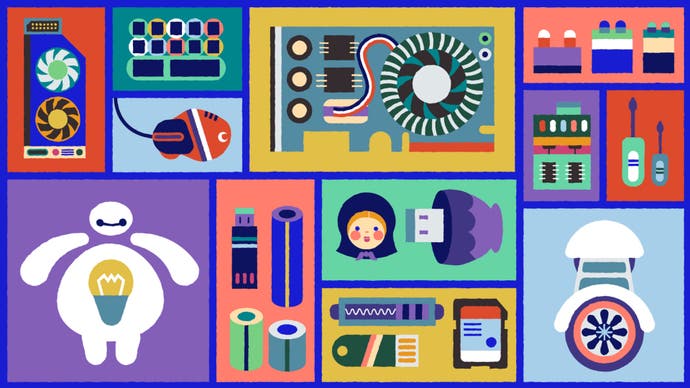 There is no limit to the kind of quirky products one might find while touring the market. A Baymax toy with a rechargeable light fitted inside, a Matryoshka Doll USB flash drive, electric unicycles with a Bluetooth speaker. Gamers can find all kinds of ancillary products like LED keyboards, graphic cards and high-end gaming mice.
This quirkiness fosters an air of mystery around Shenzhen, especially for those who have never visited the city. For one blogger, entering Huaqiangbei was like falling into a magical rabbit hole a la Alice in Wonderland.
But that is not why this place is called the Silicon Valley of Hardware.
"This remarkable ecosystem happens within a 100 mile radius, with thousands of factories working together and producing products, which has made creating new hardware ideas so easy," explains Huang. "Someone comes up with an idea, and two weeks later it is in the market. That is the level of friction Shenzhen has in hardware."
To innovate, experiment
Peichi Chung, assistant professor at the Chinese University of Hong Kong who has published papers on Asia's gaming industry, says innovation is of Shenzhen's most important asset.
"Shenzhen is one of the largest open cities in China. The Shenzhen government has a much open attitude towards creating industries, and providing resources to support all kinds of initiatives. From a geographical perspective also, Shenzhen is able to attract a lot of IT professionals, especially those who go overseas to study and then relocate back here," she says.
Some of this was by design, when the special economic zone was set up in 1979, but the rest was undeniably also an experiment in urban planning. In a recent WIRED documentary on Shenzhen, Juan Du, associate professor at HKU IDU Architecture, said even the city's planners would say that Shenzhen evolved in a way that was bigger and faster than they had predicted.
'Someone comes up with an idea, and two weeks later it is in the market. That is the level of friction Shenzhen has in hardware.' Andrew 'bunnie' Huang
Other industry onlookers agree that the government has had a hands-off approach in Shenzhen. In the electronic markets for instance, many buildings weren't really designed to have warehouses operating inside, with their tiny elevators and smoky interiors.
That is beginning to change.
"As money is flowing in and people are turning their attention to Shenzhen, the Chinese government has become image conscious in the area and getting more strict about the rules. They are trying to make it look more like New York," says Huang.
Innovation versus imitation
Shenzhen's influence over the global gaming industry can be described in one word: Tencent. The Chinese conglomerate, headquartered in Shenzhen, was pegged to be the world's largest company by gaming revenues in 2016, according to market researcher Newzoo. Including revenues of all other gaming operators acquired by Tencent, the group recorded $12.5 billion in total game revenues last year, representing a 13 percent global market share. Its overwhelmingly popular fantasy role-playing mobile game Honour of Kings - similar to League of Legends developed by Riot Games, the US developer that is now majorly owned by Tencent - is ranked number one in the top ten grossing IOS and Android games in China.
Jeff Lyndon, president and co-founder at iDreamsky, a Shenzhen-based mobile game publishing platform backed by Tencent, says when Tencent set up shop it became a magnet for talented people to move here.
What has aided the start-ups industry's success is the fact that Shenzhen has a more stable labour force, given its population size and geographic location, in comparison to Shanghai and Beijing that have an influx of migrant workers from all over.
"Shenzhen has one of the most centralised technology hubs in China. 85 percent of us [gaming companies] are located in the Nanshan district and within that also, 70 percent are in the same complex. One only needs to be here for two days to see it all," he says.
Even then, Lyndon and others agree that it is hard to refute Shenzhen's notorious reputation as the hub for "shanzhai", the Chinese term for pirated and counterfeit goods.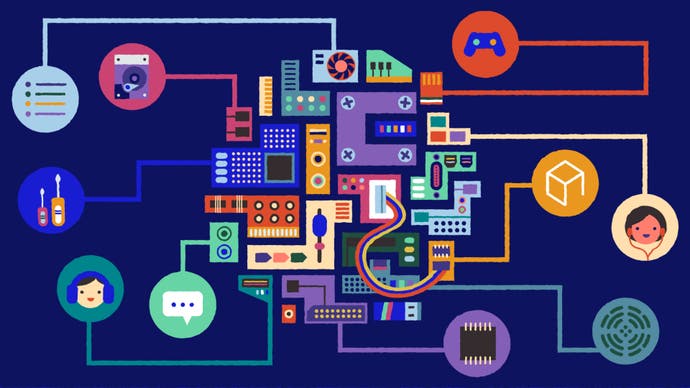 For Huang, this whole "remixing of products" raises the fundamental question of whether it can be described as simply faking something, or creating appropriation. The "creator versus innovator" argument, as he calls it.
"There are certainly people in Shenzhen who do cloning, but even this has to quickly branch into something of a more differentiated value. You don't make a lot of money making an inferior version of a better product."
"For example, people who want to make phones know there is no value in actually copying a Motorola phone. So they will take the guts of a Motorola phone and put it in a Mickey Mouse case. Essentially, they are taking two things that have neither been properly appropriated and create a new object that didn't exist before, but which people wanted."
Specifically in the Chinese gaming industry, the singular focus on monetisation (MMORPG games kick-started the rise of the gaming market in early 2000's) has been a key barrier for innovation.
"If you look at Western games, designers first develop the core mechanic of a game. In Japan, the story is the key, like in the role-playing games, while Korean games use cutting-edge technology. In China, gaming is a product not a service. When your core design philosophy is based on making money, then innovation will drastically decrease," Lyndon says.
'In China, gaming is a product not a service. When your core design philosophy is based on making money, then innovation will drastically decrease.' Jeff Lyndon
He agrees that anything in technology or games can be copied, but the best way to fight these clones is with brand or scale. iDreamsky for instance has carved out a niche in the market by bringing games like Temple Run 2 and Fruit Ninja to China. Bruce Lee is now a character in Temple Run's China version, a classic example of cultural customisation that Chinese companies are known for.
"The benefit of the Chinese model of copying Western products is depreciating and not really sustainable any longer," Lyndon says. "Earlier, it took at least six months to two years for an international game or other product to come to China so Chinese clones could be built but now the products are here instantaneously."
Yet, even though product innovation is yet to become the mainstay of Chinese manufacturing, creativity is emerging in other aspects.
"I agree that it is taking time for creative expertise to emerge through Chinese companies. But we are seeing so much expertise in Chinese games with regards to distribution, advertising, and seamless integration of social chats and networks. The strength remains the machine itself more than what is being fed into it," explains Lisa Hanson, managing partner and founder at Niko Partners, a research firm specialising in the Asian gaming market.
CUHK's Chung says the concept of owning intellectual property rights is now catching on in the industry. Some of these gaming developers, she says, are buying the IP of game titles so that they can turn them into television dramas and films, and leverage all possible revenue streams.
For Honour of Kings, Tencent promoted the game extensively on WeChat and QQ, and also launched e-sports tournaments like the King Pro League. According to Niko Partners, the game has now developed as an esports title and is streamed on Chinese platforms like Douyu and Huya. Even specialised hardware such as controllers has been developed exclusively for this game.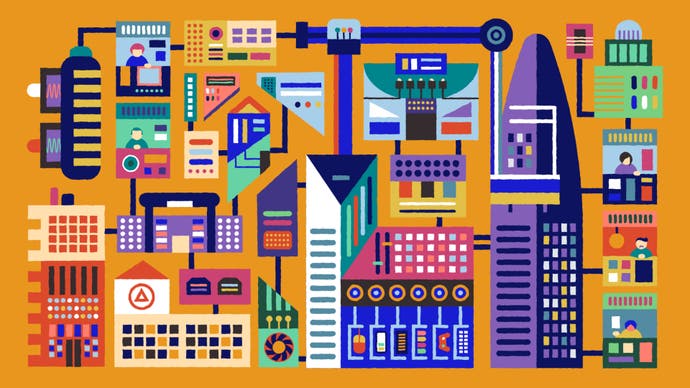 Consolidation
With the commercialisation of the gaming industry, consolidation is also happening. Knock off-companies find their business model undoable, and bigger brands like Tencent are taking up a bulk of the market share via mergers and acquisitions.
Lyndon says some of this is also driven by the changing tastes of Chinese gamers, who now demand more creativity products, like their international peers.
Shenzhen's overall electronics industry also appears to be on a cusp of change.
From a macro standpoint, increasing labour costs and other production expenses are chipping the competitive allure of the city for as the cheapest place to assemble products for outsiders. Take the real estate market as an example. Residential prices in Shenzhen are one of the highest across China. As of July, the price to income ratio for housing in the city was 32.44, according to reports citing data from a Chinese data provider Wind Information.
Over the years, the Huaqiangbei market has also become more upscale, as much in its physical appearance as in the make-up of the trading community. The market used to be very brass tacks and minimal, but granite sculptures and promenades have been built after a remodelling.
"As people in the community make money and become wealthy, they are pushing the smaller players off the market. What remains are the larger, less innovative and incumbent brands. This is a cycle that we have seen repeated over and over again, whether it was in the Silicon Valley or the technology industry in Boston," Huang comments.
"The market is losing a little bit of its magic at this point of time," he adds. "You can get consumer goods anywhere in the world, but what made Shenzhen special was the fact that you could get all those parts and components to build the products. It was never about the finished goods but what goes into them, how you could remix and trade them quickly.
There was a time when Shenzhen prided on being one-of-a-kind", a fascinating electronics juggernaut where you could make anything you want and as quickly as possible. These days, people draw parallels between Huaqiangbei and Akihabara, Tokyo's vibrant and colourful district for electronics.
Huang believes Akihabara is only a microscopic version of Shenzhen for now, but he does see Shenzhen ending up just like the Tokyo district a few decades down the line.
"I hope that is not the case. I hope some cultural quirk or government regulation ends up preventing the complete gentrification of Shenzhen."
Illustrations by Anni Sayers.