Deadly Premonition director is taking a second stab at crowdfunding his cat-based murder mystery
Coming to Kickstarter in March.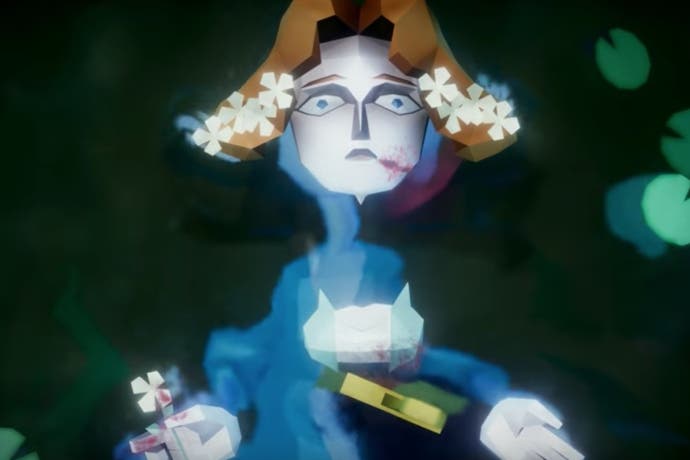 Deadly Premonition director Hidetaka "Swery" Suehiro has announced that he and his White Owls studio will make a second attempt to crowdfund cat-based murder mystery game The Good Life in March, this time on Kickstarter.
The Good Life, in its original guise at least, was a "daily life RPG" set in the quaint English village of Rainy Woods - a location loosely based on Hitchin. Importantly however, Rainy Woods' inhabitants (unlike Hitchin's?) could transform into cats at night. As if that wasn't enough to be getting on with, The Good Life featured a whodunnit murder narrative too.
Swery first attempted to crowdfund The Good Life last September on Fig, but those efforts were unsuccessful. The game only managed to raise around a third of its $1.5m target by the time that the campaign deadline arrived in October.
Admitting only temporary defeat, Swery shared his intention to relaunch the project as a Kickstarter at a later date. "We will use all of the information we learned from this campaign and make the Kickstarter one we believe can succeed."
That, he said, would include drawing far more attention to The Good Life's enormously experienced team. Panzer Dragoon creator Yukio Futatsugi is serving as creative director, and Noboru Hotta, of Rez and Machi Koro fame, is art director.
Swery has now confirmed that The Good Life's new Kickstarter campaign will launch on March 26th. "We exhaustively analyzed and re-examined our campaign and initial plan, and made many critical adjustments", he said, "When we restart the campaign [...] we believe from the bottom of our hearts that The Good Life will be a project that satisfies you all."
Swery then outlined six areas where he and his team are making improvements to the upcoming campaign: there will be a new initial goal amount and improved reward content, enhanced game design, an enhanced graphical style, "powerful partnerships", and - perhaps most crucially of all - there will be actual gameplay footage for potential backers to see.
As someone who's thoroughly enjoyed Swery's past output and his idiosyncratic creative vision - and as someone who desperately wants to play a story-driven English village sim with magic cat people and murder - I was sad to see The Good Life's previous crowdfunding effort fail. Hopefully the team has learned its lesson, and can offer a more detailed, convincing proposition for backers this second time around.