DayZ producer moves to calm concern about development
"You are not playing DayZ, you are playing development builds."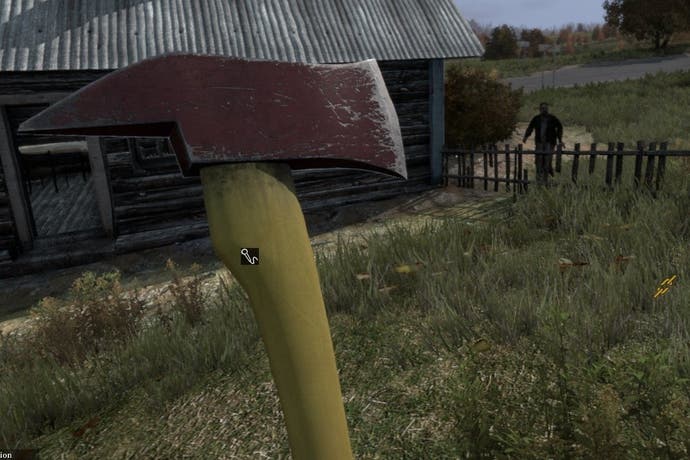 The producer of survival zombie MMO DayZ has moved to calm concern about the game's development.
Producer Brian Hicks took to the DayZ forum to address a thread titled: "Has anyone else lost faith in DayZ?"
Hicks stepped in after nine pages of posts, most of which complain that the DayZ is not in an acceptable state despite a raft of updates.
Hicks insisted DayZ was still early in development, and advised those who feel burned out by the experience take a break.
"You are not playing DayZ, you are playing development builds," he wrote. "Early development builds.
"DayZ is 11 months into principal development, on what should be a three year standard development cycle. I can't force you to be a fan of DayZ, but I can call this out:
"Defining or judging what DayZ is by a build so early in its development is much akin to judging a painting within the first few brush strokes. Hell, even Bob Ross's paintings didn't look great for the first few minutes (until you realized what it was he was making).
"I can promise you none of your favorite AAA games played, or even resembled the final product that early in their cycles. (Okay, maybe some of the larger titles that push small incremental updates out every 12 months - but we all know those are special snowflakes).
"Take a break, and come back in beta or even the full release. The Early Access period of development will have many peaks and low, low valleys. This is the nature of software development. Yes, it is stressful as heck - for all of us, but you get to be part of shaping the DayZ experience.
"For me, its worth it - for some of you, it might not be. No one can fault you for that. "
DayZ launched on Steam as an Early Access title in December 2013 and it has remained one of the platform's top-selling games ever since.
On Steam DayZ carries a loud and clear warning: "THIS GAME IS EARLY ACCESS ALPHA. PLEASE DO NOT PURCHASE IT UNLESS YOU WANT TO ACTIVELY SUPPORT DEVELOPMENT OF THE GAME AND ARE PREPARED TO HANDLE WITH SERIOUS ISSUES AND POSSIBLE INTERRUPTIONS OF GAME FUNCTIONING."
Hicks said the DayZ development team, which is a part of Arma maker Bohemia, was still aiming to enter the beta phase by the end of 2014. "You can be certain the weekly status reports will keep everyone updated on that," he added.
"We're trying to effectively do a three-year standard cycle in 2 to 2.5 years. It might be a lofty goal, but as long as I have something to say about it - you will all be kept updated as to what is going on."
DayZ creator Dean "Rocket" Hall intends to leave Bohemia at the end of 2014 to return home to New Zealand - and there he hopes to establish the Valve of the South Pacific, he told Eurogamer.
At Gamescom in August he announced a PlayStation 4 version of Day Z.