Colony-building robot sim Autonauts has a release date
Mech your day.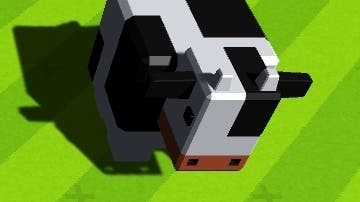 Cheerful colony sim Autonauts launches for PC on 17th October, priced £18/€19/$19.
In its announcement today, publisher Curve Digital said Autonauts was now its most wishlisted game to date.
If you missed it a few weeks back, I recently met with creator Gary Penn to see Autonauts and its blend of simple programming and increasingly more complex colonisation tools.
And as if to illustrate my point, here's a new trailer focusing on how you can bake pie - which is a lot more complex than it sounds.
It's a lot, isn't it? If you're feeling overwhelmed, I'd point you to this bit from my previous impressions:
"If it all sounds daunting, then rest assured you can take Autonauts as slowly as you please, and colonising a planet with your robots is meant to be a relaxing venture.
"Each procedurally generated map has enough resources to succeed, and there are no fail states. If something goes wrong, your robots simply pause - nothing blows up, no one dies, and there are no obvious timers for you to sit worrying about."