Cute colony building sim Autonauts enters Age of Enlightenment in final free update
Silk! Art! Cultural transcendence!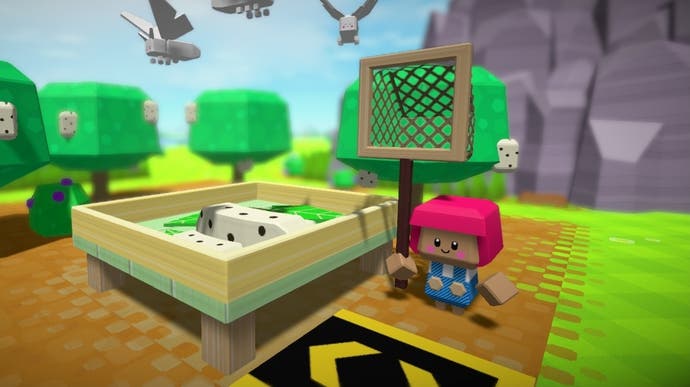 Autonauts, developer Denki's automation-focussed colony management sim (complete with cute robots), has now entered the Age of Enlightenment, with this latest free update bringing the game's existing post-launch content roadmapto a close.
The initial goal of Autonauts is simple enough: automate a band of adorable worker robots in order to make their new planetary home inhabitable for humans. Reaching that point, however, is considerably more challenging, requiring players to programme and manage their charges in order to first lay the groundwork for colonisation, then push their burgeoning civilisation to greater stages of advancement, unlocking new buildings, new transportation options, new tools, and new upgrades along the way.
Autonauts' Age of Enlightenment marks the third and final phase of post-launch content updates originally announced last November (and the sixth free update in total), and is focussed on bringing culture to colonists' existence, enabling players to progress through the Art stage of the in-game evolution pyramid and reach true transcendence.
It also offers the tools required to establish ethical silk production, and introduces the ability to build spaceports in order to export goods and resources to other planets.
To celebrate the Age of Enlightenment update's arrival, Autonauts is currently discounted by 50% on Steam, meaning you can pick it up for £8.99 until 28th May.