Autonauts is a cute colony-building sim with robots you program yourself
Mech it your own.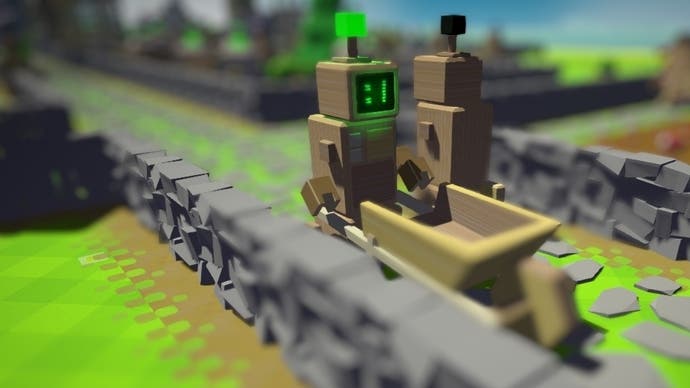 Colony building seems a lot of hard work if you have to do it yourself - which is the idea behind Autonauts.
It comes from video games industry veteran Gary Penn who has worked all over the industry in his long career (and written about it in Zzap!, if you're of that era), perhaps most notably on the early Grand Theft Auto games at DMA Design.
But it's another DMA game which comes to mind when watching the gameplay trailer below: Lemmings. Autonauts' main hook is that you can automate any process you can do yourself (harvesting resources, operating machines, building, cooking, fishing, farming) by building a bot and getting it to copy you.
Autonauts has actually been knocking around a while, via very early concepts on itch.io, and in 2017 an early build won a TIGA Award for its educational properties.
The new, final release of the game is currently set for PC via Steam sometime this autumn.