CD Projekt Red sees market price fall by almost 25%
Market cap plummets £2.2bn since August peak.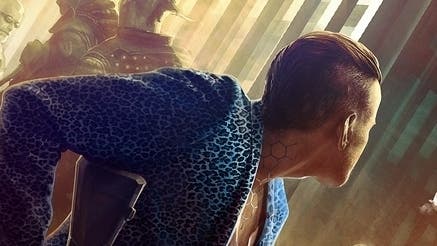 CD Projekt Red has seen its share price tumble since reports of mandatory six-day workweeks and another Cyberpunk 2077 delay came to light.
Though it was valued at £5.2bn ($6.8 billion) in January 2020, this had raised to £6.1bn ($8 billion) in February following the release of the acclaimed The Witcher 3 on Nintendo Switch - sending its sales rocketing by 500 per cent - and the success of its Netflix show. It's market cap eventually peaked at £7.4bn ($9.6bn) in August, with individual shares selling for £90 ($116.50).
Now, however, CD Projekt Red's share price has tumbled to around £65 ($85), which is a fall of around 25 per cent (thanks, GI.biz), knocking almost £2 billion from its market cap, the lowest value the company has been since April 2020.
In related news, CD Projekt Red's joint CEO Adam Kiciński recently apologised after describing Cyberpunk 2077's crunch as "not that bad". In an email to staff earlier this week that was later shared with the press, Kiciński said he had been "demeaning and harmful", and that his words were not just "unfortunate" but "utterly bad".
Cyberpunk 2077's latest delay - to 10th December - was caused by issues with the game's current-gen console builds, developer CD Projekt Red has said. Extra "optimisation" work was still necessary on the PlayStation 4 and Xbox One versions of Cyberpunk 2077, CD Projekt Red told investors, and it was this which had caused the game's release to shift back yet again.
CD Projekt Red consequently had to appeal for people to stop sending the studio death threats in response to this week's delay.