Burnout creators begin work on new driving game
Reverrection.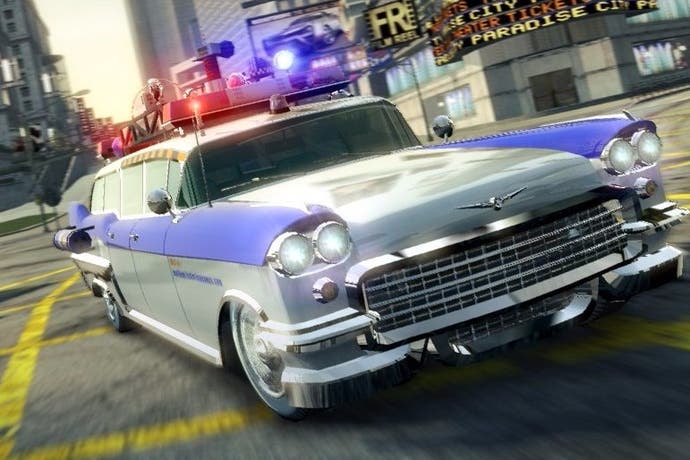 The brains behind Burnout are building a new driving game.
Burnout director Alex Ward announced the news via his Twitter this morning, to a hugely positive response from fans.
Ward, along with fellow Criterion alumni Fiona Sperry, now work at indie breakaway Three Fields Entertainment.
Dangerous Golf, the first game from their new studio, was clearly Burnout-influenced. It was a re-imagining of the series' fan-favourite crash mode rebuilt as an explosive indoor sport.
The game comes recommended - "Pared back and wonderfully focused, Dangerous Golf brings the spirit of Burnout indoors," Chris Donlan wrote in Eurogamer's Dangerous Golf review - but it failed to make much of a sales impact.
There has been a huge appetite among fans for a new Burnout game ever since the last major release in the series, Burnout Paradise, which launched all the way back in 2008.
EA still owns the Burnout name, and despite publishing Criterion-developed Need for Speed entries which attempted to cater to the Burnout audience, it has not seemed interest in reviving the classic brand.
Whatever Three Fields Entertainment builds next will not be able to have the Burnout name, but it has the team behind it to become a spiritual successor.