After 11 years of online antics, Burnout Paradise's servers are shutting down
Remastered version unaffected.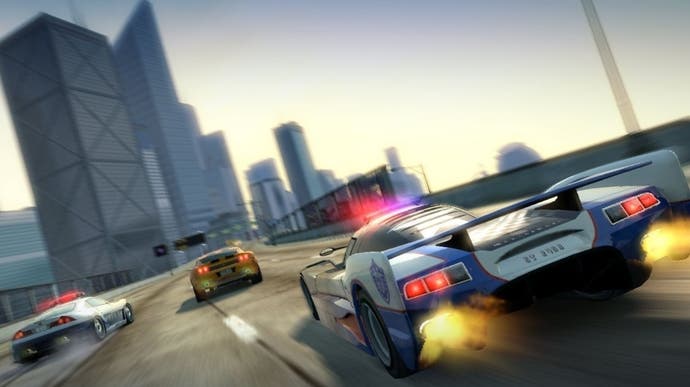 Over 11 years after Burnout Paradise first launched on Xbox 360 and PlayStation 3, EA has announced that it will be shutting down the game's servers on Thursday, August 1st.
That doesn't mean the end for Burnout Paradise, of course. While all online functionality will cease on platforms running the original version of the game (that's Xbox 360, PS3, and PC, as well as anyone playing the Xbox 360 version through Xbox One backward-compatibility), offline elements will still remain accessible. Additionally, Burnout Paradise Remastered, which launched on Xbox One, PS4, and PC last year, will be unaffected.
"Every part of Burnout Paradise clips together," wrote Christian Donlan in celebration of Criterion's 2008 open-world opus (and its admirable remaster) last year, "Every part is designed to get the most out of all the other parts.
"And so, to ease behind the steering wheel, to slot in the imaginary seatbelt and fumble through EA Trax for Girlfriend? All of that is to begin the strange invocation ceremony that ends with you giving yourself up to something vast, speedy and gloriously overwhelming."
In a message to fans on Twitter, Criterion wrote, "Thanks to the lingering hardcore few for staying with us. You've got 106 days (or so) to finish all those barrel-roll challenges!"