Assetto Corsa Competizione review - an authentic racer that doesn't feel ready to leave early access
Exhausted.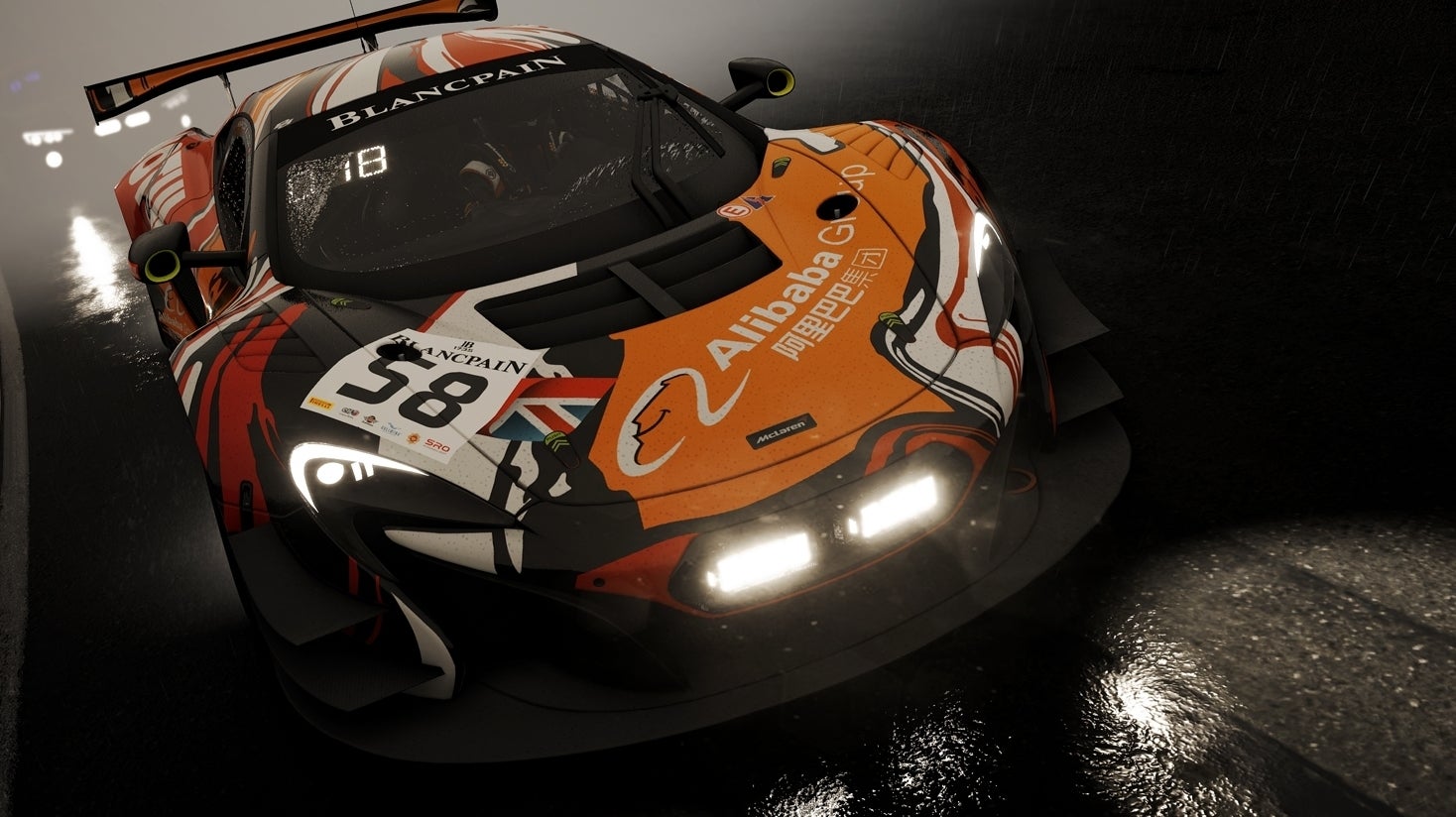 Kunos delivers a frequently brilliant take on the Blancpain GT series - but it's beset by a feeling of being unfinished.
Consistency is everything. Nailing one hot lap is fine - the real trick is stringing together a succession of scorchers all within a split second of one another. That's the essence of endurance driving, really, and it's something that's baked into Assetto Corsa Competizione, a racing-focussed spin-off from Kunos Simulazioni's sensational driving sim Assetto Corsa. It's an officially-licensed take on the Blancpain GT series, which itself feels quietly remarkable; racing games rarely look beyond top-flight series such as F1, but when they do - as in TOCA or GTR 2 - the results can be incredible.
So that's the developer of one of the most satisfying driving sims of recent years picking up the faint lineage of some of the greatest racing games of all time. That's setting some expectations...
And Assetto Corsa Competizione comes so close to delivering on them. It helps that its subject is one of the most vibrant, healthy motorsport series around at the moment - there aren't many places you can see marques such as Aston Martin, Ferrari and Porsche going toe to toe - and Kunos plays to the strengths of GT racing. The cars are sublime in sound and vision, modelled with an enthusiast's eye for detail. Assetto Corsa Competizione has so much of what makes GT3 racing a joy nailed down pat; the door handle-to-door handle racing, the assorted barks and bites of engines, the slapback reverb when coursing down the enclosed concrete walls of the pit straights, and the astounding sensation of pushing a squat GT car to its limits and feeling the heavy splash as it rides out over kerbs.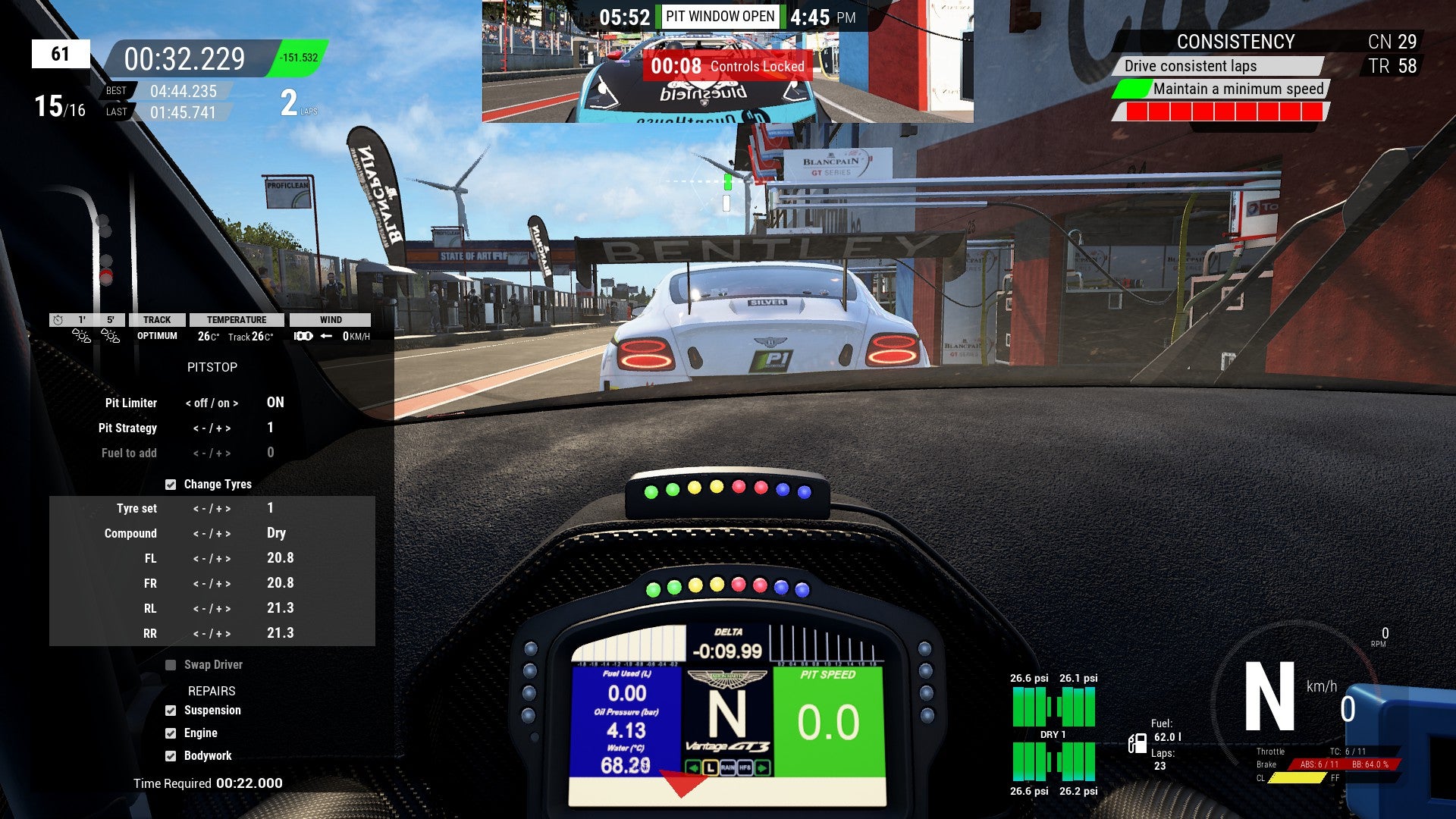 This isn't the automotive mini museum that was the original Assetto Corsa, but there's still variety to be found amidst the GT3 cars that are the sole focus; there's the beautifully-poised, flat 6 toting Porsche 911, the elegant Aston Martin Vantage with its barking V12 and a gentle understeer all of its own, and the stately Bentley Contintental with its impossible heft. They all feel - and sound - completely unique, and the thunder and fury of a full field raging at the start of an endurance race is something to behold. In the right light - whether that's as the sun dips over the evening, or casts itself over the remnants of a sudden shower - Assetto Corsa Competizione can be seriously impressive.
But... It can also come apart a little, too. VR support is in but currently unstable, and to get decent performance when hosting a race requires a serious rig, suggesting optimisation in this final release build isn't quite there. Assetto Corsa Competizione has spent the last eight months in early access, yet throughout version 1.01 there's the nagging feeling that it's a few more updates away from being able to declare itself ready to launch.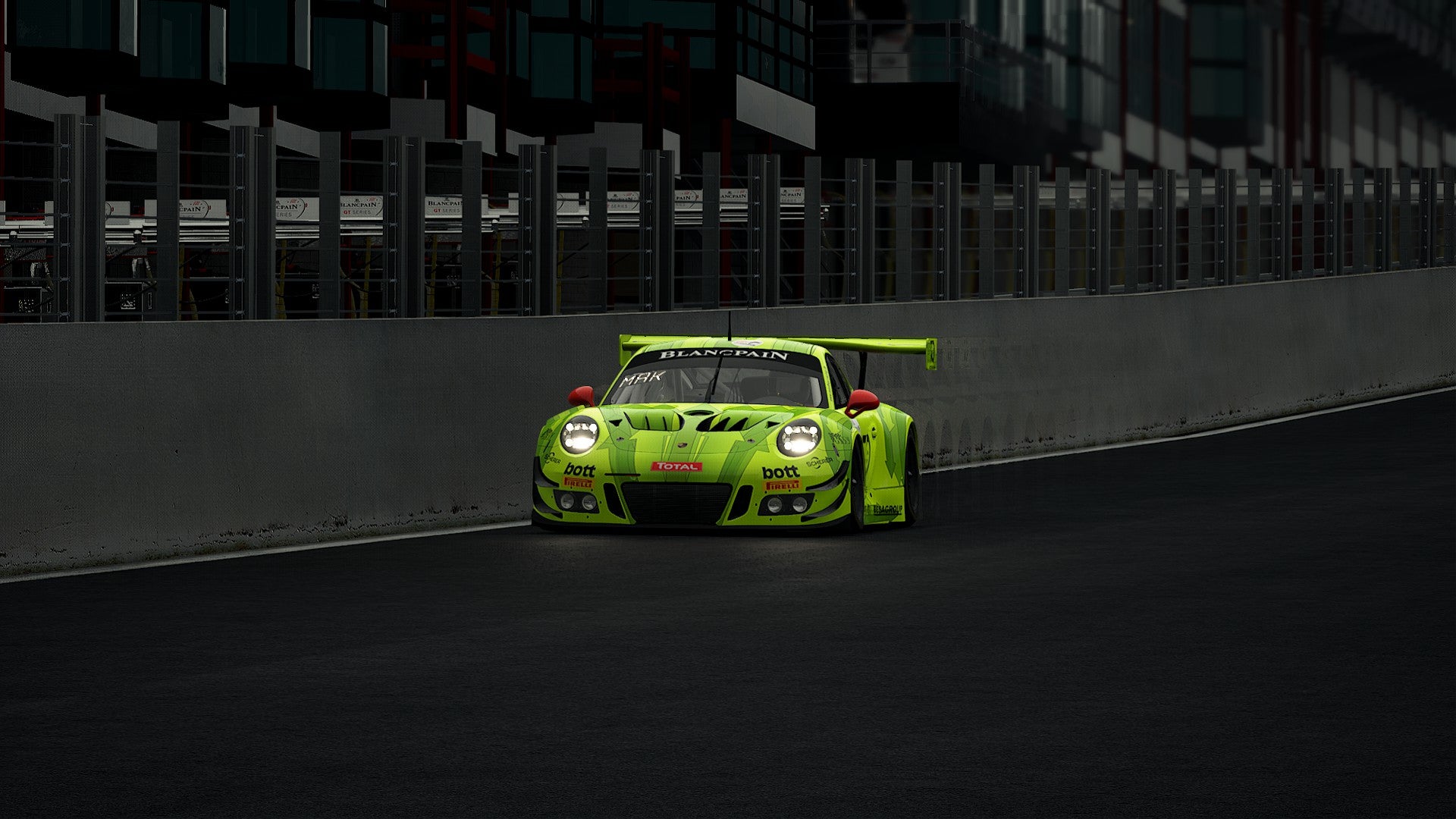 You sense that in the spotty AI that can unfairly spoil your race, or in a career that, with its flat succession of test sessions and race weekends, feels incomplete. That career, in particular, feels like a disappointment when placed alongside something like Codemasters' F1 games; here, there's no sense of purpose to practice sessions, and a fussiness in how it goes about putting you through a race weekend that makes it feel far from satisfying. The handling is phenomenal - as you'd expect from Kunos, really - but to unlock it you'll need to spend time tinkering with settings for your wheel (although playing on a pad does work surprisingly well).
The multiplayer, too, doesn't really deliver. Like standard-setter iRacing - and newcomer Gran Turismo Sport - there's a safety rating, but the matchmaking seems spotty at best, while the logic behind doling out punishments is similarly flawed. It's a long way off being an iRacing competitor, essentially, despite what the early noises made around the game - and indeed, the very title - suggests.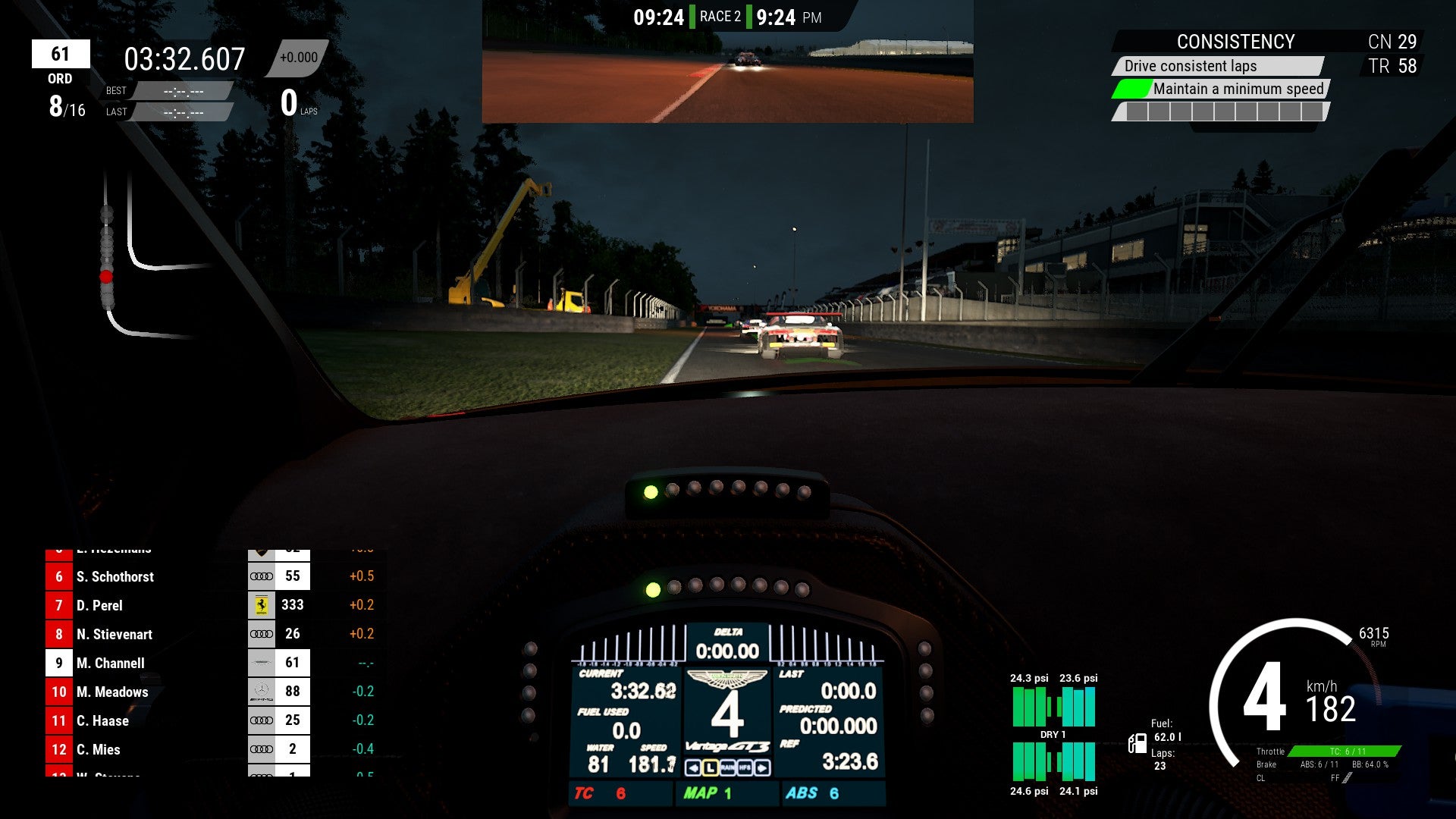 Assetto Corsa Competizione stops short of greatness, then, but that doesn't mean it isn't capable of delivering worthwhile moments. If it's an authentic racer you're after, there's plenty to enjoy. When you're racing at the 24 Hours of Spa, seeing the stream of tail-lights heading up the climb of Eau Rouge as dusk sets in, feeling the weight and character of these thoroughbred racers under your fingertips and settling into the rhythm of a race, it's every bit the GTR 2 successor that so many of us have waited years for (and yes, I'm aware that the true successor is due out this year, though given the silence around GTR 3 I'll believe that when I see it).
It's wonderful, too, to have a game that preaches the positives of the sport of endurance racing, and that makes moves to replicate the allure of the micromanagement that entails; of eking out a single set of tires over multiple stints, working to maintain steady sector times and embracing the tranquility to be found in stroking a car gently home. Ultimately, though, Assetto Corsa Competizione doesn't quite practice what it preaches, and in its current state doesn't have that level of consistency to be able to unreservedly recommend it. A missed opportunity, sadly, but one that hopefully Kunos can still make good on in the near future.