Arma 3 dev offers €500,000 to modders in Make Arma Not War contest
Top prize is €200,000.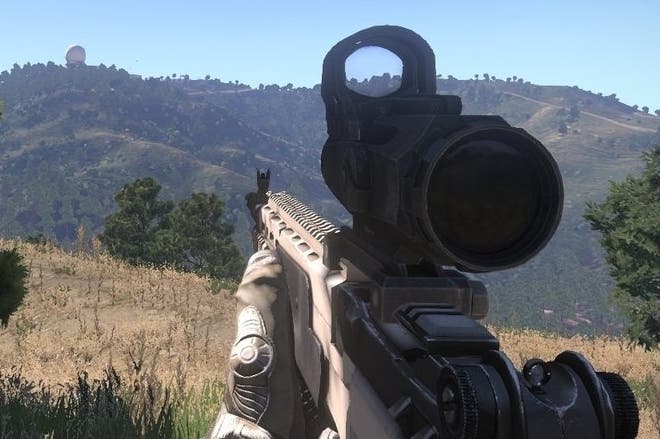 Most modders don't get paid for their hard work (well, it paid off for this chap). Now, they have a chance to by tinkering with a military sim.
Arma 3 developer Bohemia is offering €500,000 - about £417,000 - to modders in a drive to generate content for the game.
Make Arma Not War is a contest with cash prizes ranging from €20,000 to €200,000 spread across four different categories.
Bohemia, which is also working on DayZ Standalone (a game based on an Arma mod) said the competition was an "opportunity to move onto the radar of hundreds of thousands of Arma 3 players" - and of course potentially make some money.
The headline prize is reserved for the Total Modification category. The winner of this will take home a whopping €200,000. The Total Modification category is described as "modification of the game delivering new context of gameplay and setting represented by an array of add-ons and playable content. Total modification can focus on any type of gameplay (not all possible game modes need to be delivered), genre or setting".
There are also prizes for specific content, including single-player, multiplayer and add-ons. Bohemia will enable applications and submissions in 2014. The closing date for submissions is 28th October 2014. The winners of each category will be announced in January 2015. Judges will be looking at things like technical quality, originality, experience, and presentation, the developer said.
"With the launch of the first Arma game in 2001, we've laid the foundation for our series' long-standing history in user-content and modifications," Bohemia boss Marek Spanel said.
"It has led us to enjoy many amazing creations, among which is the popular DayZ mod. Support for mod-making has always been a priority, and with Arma 3, our goal is to take it to the next level.
"The Make Arma Not War contest, as well as Arma 3's integration of the Steam Workshop, the updated EULAs, and our refreshed Arma 3 tool suite, is all part of this effort. We can't wait to see what comes from it!"