Apple adds Pay Once & Play category to App Store
"Enjoy hours of uninterrupted fun."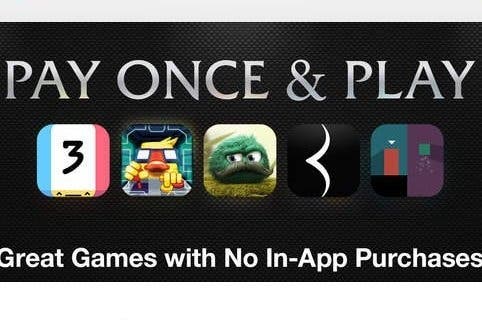 Apple has introduced a new Pay Once & Play category to its App Store, allowing users to browse a selection of games that do not feature in-app purchases.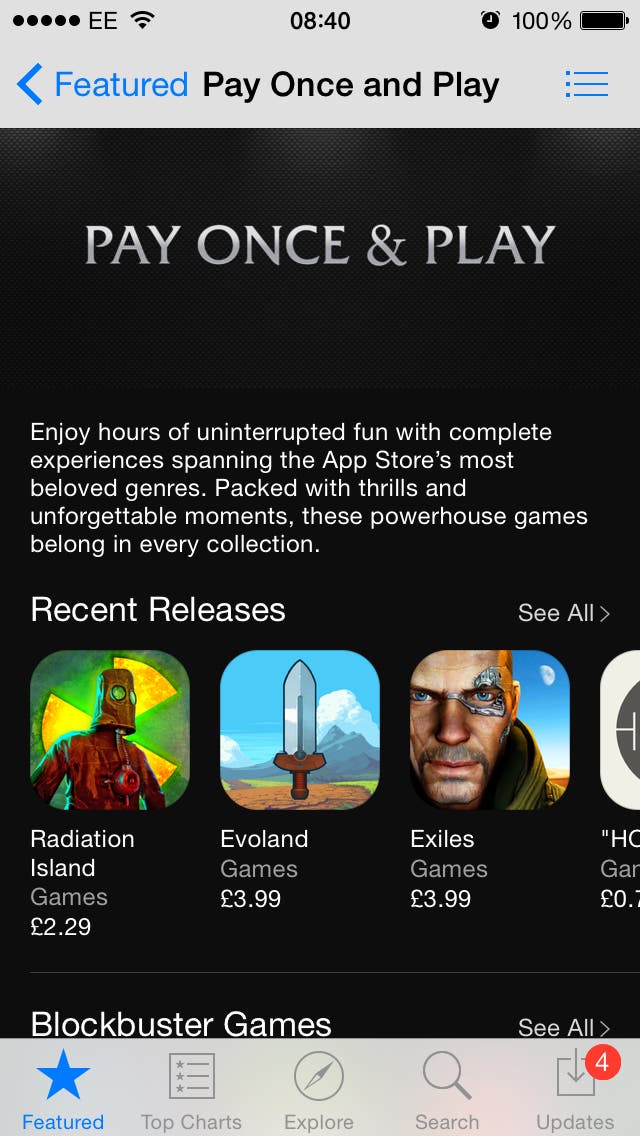 Dozens of titles are included in the new section, with prices ranging from the basic 79p up to and above a tenner.
"Enjoy hours of uninterrupted fun with complete experiences spanning the App Store's most beloved genres," Apple's description states.
"Packed with thrills and unforgettable moments, these powerhouse games belong in every collection."
A section labelled Recent Releases includes games such as Gunbrick, Evoland and Lara Croft and the Guardians of Light, while an App Store Originals area includes titles such as Threes!.
There's also a Blockbuster Games group which includes more familiar fare - titles such as Thomas Was Alone, Minecraft: Pocket Edition, XCOM: Enemy Within, Limbo, BioShock, Goat Simulator, Bastion, Banner Saga and Grand Theft Auto: Chinatown Wars.
The move follows a growing trend in public awareness of how games that might be free to download still force users to pay in order to progress.
Last year, both Apple and Google dropped the "Free" pricetag label on free-to-play games with micro-transactions following pressure from the European Commission.
There's now no label at all on free titles found via Google Play. On the Apple App Store, "Free" has been replaced by "Get".
Both the EU Commission and the UK's Office of Fair Trading have investigated the rise of free-to-play games after a growing number of consumer complaints about in-app purchases.
In particular, the studies tracked the rise in claims of accidental purchases - often by children - and investigated how free-to-play titles were being advertised to consumers - whether it was made clear that significant amounts of money are often needed to continue playing.
The issue came to a head last summer with the launch of EA's free-to-play version of Dungeon Keeper, whose economy the publisher later admitted had been "misjudged".
The UK's Advertising Standards Authority stepped in to ban a Dungeon Keeper advert it ruled had misled customers, after it depicted advanced game content while boasting that the game was "free".