Animal Crossing: New Horizons' next update brings back familiar events with "new twists"
Plus limited-time Cheese Rolling items and more.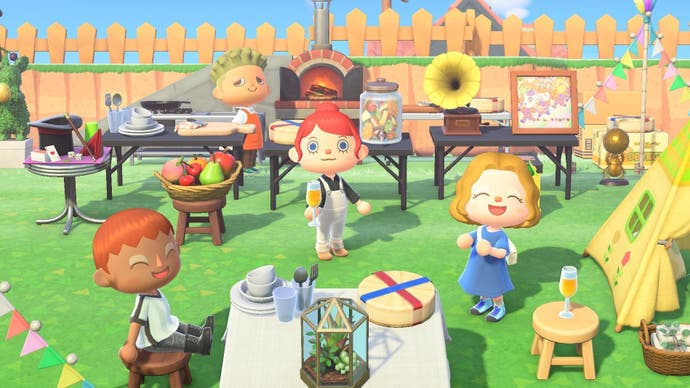 May is almost upon us and, in the world of Animal Crossing: New Horizons, that means another batch of returning seasonal events - albeit, this time, with the promise of "new twists".
New Horizons' next free update comes to Switch on 28th April and paves the way for three familiar events, beginning with May Day, which runs from 29th April to 7th May. Here, players are gifted a single-use May Day Ticket granting access to a special island - a different destination to the one seen last year - housing special rewards.
Next up is the return of International Museum Day, from 18th May to 31st May, which once again gives players the opportunity to participate in a Stamp Rally by speaking to Blathers and visiting different exhibits throughout the event - this time including the museum's art gallery.
Finally, 1st June to 30th June sees the return of Wedding Season, meaning players get another chance to unlock wedding-themed items by accommodating Reese and Cyrus' every photographic demand on Harvey's Island. Additionally, event-appropriate furniture and fashion items will be available via Nook Shopping and the Able Sisters.
Nintendo notes Nook Shopping will also be carrying a fresh selection of limited-time items to celebrate a variety of real-life festivities over the coming months: Japan's Children's Day (items will be available from 28th April to 5th May), the UK's annual Cheese Rolling festival (22nd May to 31st May), Mother's Day (1st May to 31st May), and Father's Day (1st June to 30th June).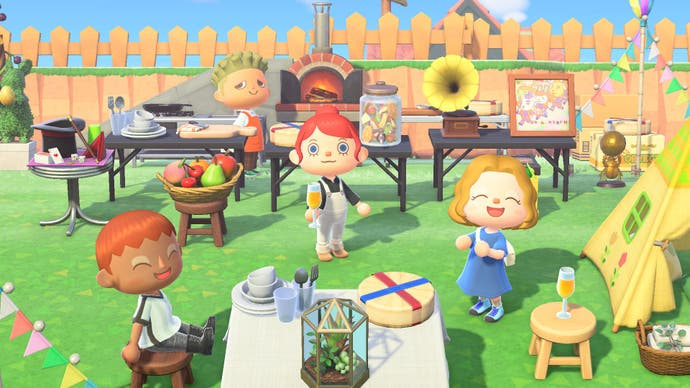 Rounding things off are a few more dates to go in your New Horizons calendar. Monthly Bug Off competitions are back - scheduled for 26th June, 24th July, 28th August, and 25th September - and the next Fishing Tourney will be held in the Resident Services plaza on 10th July.