Call of Duty: Black Ops 4 PS4 timed exclusivity down to seven days
Shock and awe.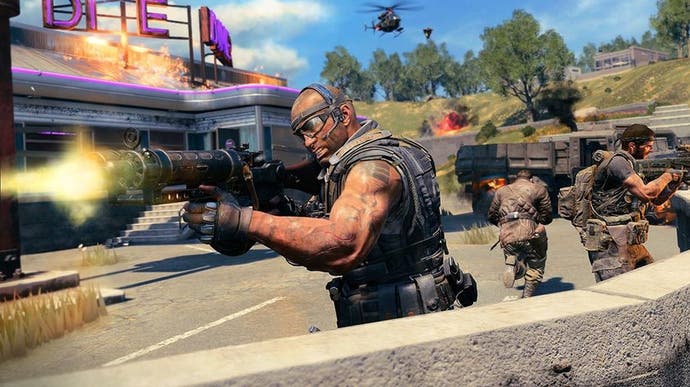 Activision's timed exclusivity deal with Sony for Call of Duty continues with Black Ops 4, as expected. But this year it's going to work a little differently.
In a blog post, Activision said "PlayStation 4 players will get to play new content first on PS4 by seven days".
"This means all the playable content coming to the Black Ops universe following launch will land seven days early on PS4, including new specialists and maps, as well as seasonal events. After seven days, all new playable content will come to other platforms."
This statement suggests those who play Call of Duty on PC or Xbox One are in for a better deal than in recent years, which have seen premium DLC map packs set to a 30-day timed exclusivity on Sony's console.
But it also suggests there's more post-launch content that's now timed exclusive. Activision outlined Nuketown, the fan-favourite map that's due out in November. A new specialist will debut in December. Blackout, Black Ops 4's battle royale mode, will get regular map updates, expansions and new modes. And there will be seasonal, weekly and time-limited events with new game modes and content. All this is exclusive to PS4 for seven days.
Unlike many other current competitive multiplayer first-person shooters, Black Ops 4 continues to split its userbase by using the outdated map pack premium DLC model.
The Black Ops Pass, as it's called, includes a bonus zombies experience available at launch, four additional zombies experiences, four exclusive Blackout (battle royale) characters and 12 multiplayer maps.