Activision to spend $500m getting Destiny off the ground
Hopes long-term costs will come down.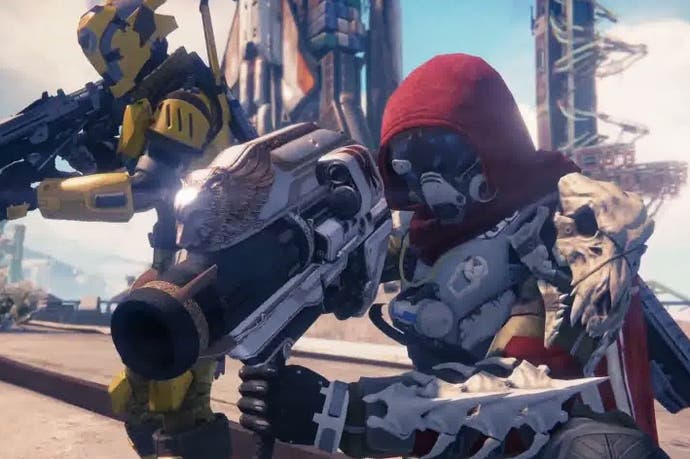 Activision will spend a whopping $500m on Bungie's sci-fi shared-world shooter Destiny in its attempt to make it the company's next billion dollar franchise.
That figure was revealed by CEO Bobby Kotick at the Milken conference in Los Angeles last week, and reported by Reuters.
Activision confirmed the number in a follow up, but pointed out it includes "marketing, packaging, infrastructure support, royalties and other costs".
Activision's deal with Bungie for Destiny spans a decade, during which multiple games and downloadable add-ons are expected to be released in the universe.
The contract between the two parties, published in 2012 as part of the lawsuit between Activision and Call of Duty creators Jason West and Vince Zampella, stipulated that Bungie retained the rights to the Destiny intellectual franchise, while Activision secured exclusive distribution rights.
"The game design is our own thing," Bungie COO Pete Parsons told Eurogamer last month.
"Obviously this is an ambitious game and there are more than 500 people sitting in this building. They believed in that vision and wanted us to take the time to get it right. That's a huge deal that goes all the way up to Thomas Tipple and Bobby Kotick and the board of their company."
Activision has helped Bungie in more subtle ways than simply bankrolling the project. The publisher's army of engineers have an enormous amount of experience making games for PlayStation 3. Destiny is Bungie's first non-Xbox exclusive for over a decade.
"We haven't shipped a game on a Sony platform for a long time," Parsons said. "They have a tonne of expertise with PlayStation, certainly with PlayStation 3. Their Demonware team is fantastic. And we've worked with multiple development teams across Activision to help us with problems we needed another set of eyes on or hands on.
"So while it is our vision and our game, they've been a big partner. And then you get to the part where they clearly know how to hit it out of the park, their ability to market and distribute games and to really have a single, cohesive voice is pretty impressive, and was a huge element to why we selected them as a publisher."
Activision has said it hopes Destiny will become its next billion dollar franchise, following in the footsteps of the Call of Duty series and the Skylanders franchise.
"If you're making a $500 million bet you can't take that chance with someone else's IP," Kotick told the Milken conference. "The stakes for us are getting bigger."
Reuters reports that Activision needs to sell about 15m to 16m units at $60 a pop for Destiny to break even. Analysts estimate it will sell 8m. So how does the money add up?
Activision said it's laying the groundwork for a long-term plan, set to roll out over the course of the 10-year deal.
Investment in the Destiny engine and a "robust backend infrastructure are upfront expenditures that should reduce future product development costs" a spokesperson said.
"Over the long term, we expect the ultimate product costs to be roughly in line with other triple-A titles."
Destiny launches on PlayStation 3, PlayStation 4, Xbox 360 and Xbox One on 9th September 2014.