Alien Hominid - Eurogamer Signature Edition
Sold out!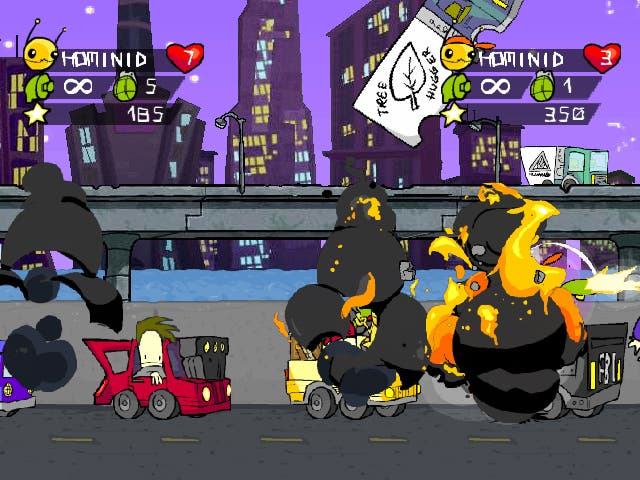 UPDATE - ZOO Digital sends word this morning, Wednesday 25th, that the Alien Hominid - Eurogamer Signature Edition has now sold out completely. Thanks to all who bought one, and sorry if you were out of luck. All the orders will be shipped today so that you get hold of them in time for release date.
Due out on PS2 and Xbox from Friday 27th May, Alien Hominid is a modern, artistic take on the sideways-scrolling shooters of the past, designed by art-house developer The Behemoth with distinctive hand-drawn and animated visuals from cult artist Dan Paladin.
To celebrate the game's European release, we've done something a bit special. We've teamed up with publisher ZOO Digital to produce a limited run of 100 "Eurogamer Signature Editions" of the game, individually numbered 1 to 100 and signed by Tom Fulp (lead programmer) and Dan Paladin (lead artist), with a limited edition AH T-shirt (XL size only) enclosed in a special Eurogamer slipcase.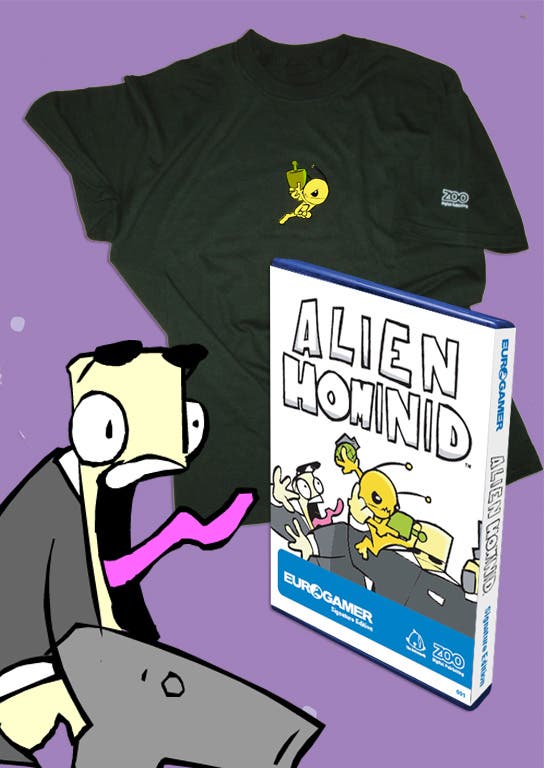 You cannot get hold of these anywhere else. And since ZOO and us are brilliant, we're also making them available for just £23.99 in both PS2 and Xbox flavours, and if you order early you should get hold of it in time for release day!
We've absolutely no idea how long stocks of these will hold up, so if you're interested we suggest clicking through and buying one up quickly, because when they're gone, they really are gone.
Xbox owners can click here to be transported to ZOO's website to purchase the Eurogamer Signature Edition for Xbox, while PS2 owners should head here. More details on the package and the game itself can be found on those pages.
And remember, if you miss out, you can always pick one up at your local games shop this Friday.