You can buy Street Fighter 5's Hot Ryu next week
For £3.29.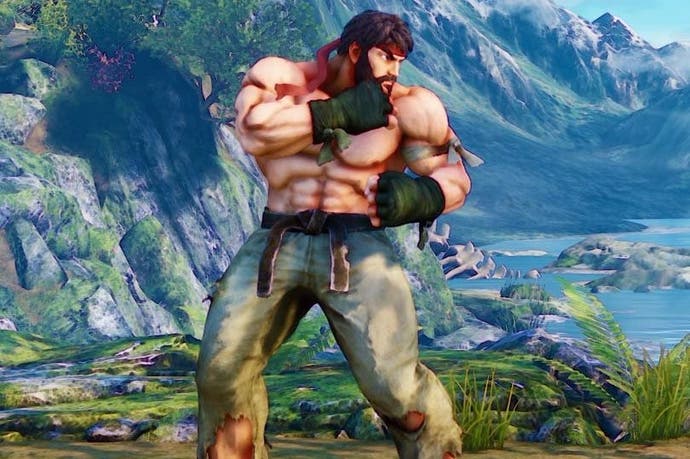 Next week Capcom will update fighting game Street Fighter 5 so that you can finally buy Hot Ryu.
Hot Ryu, alongside the other premium costumes, costs £3.29. Previously, these costumes were available only to those who pre-ordered the game. Now, the only way to get them is to fork out real world cash. You can't buy them with Fight Money, Street Fighter 5's in-game currency.
You can use Fight Money to buy the story costumes (40k each), though, as well as alternate stages (Shadaloo Air Base and Forgotten Waterfall at night, and Kanzuki Estate during the day, each for 40k), new stages (70k each) and new characters (each 100k each). Otherwise, story costumes cost £1.69, alternate stages cost £1.69, new stages cost £3.29 and new characters cost £4.99.
As part of the update Capcom will release DLC character Ibuki, and previously-released DLC characters Alex and Guile will no longer be free to play.
We're also getting the cinematic story mode, A Shadow Falls.
Here's a gallery of the battle costumes that go on sale next week. I quite fancy Zangief's Macho Man Randy Savage cosplay. Ninja Nash looks pretty cool, too.
You still have to soldier through the soul-destroying Survival mode to unlock all the costumes, though.