Xbox One October update detailed, Xbox 360 Guide functionality restored
Snap Centre improved, Friends and Messages updated.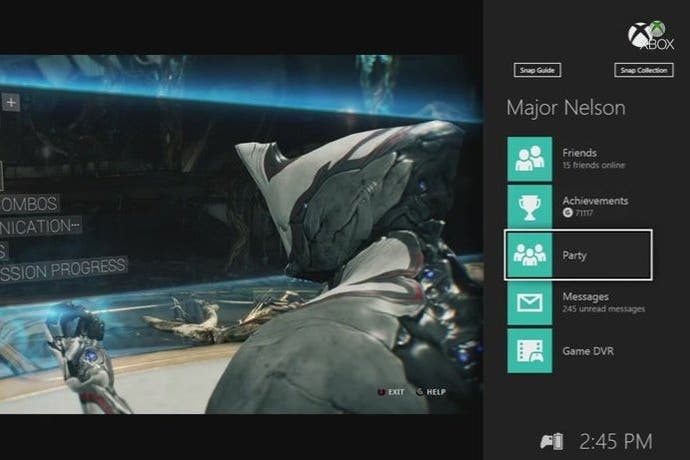 Microsoft's October Xbox One update restores some of the functionality found in the Xbox 360 Guide button by adding new options to the console's Snap Centre.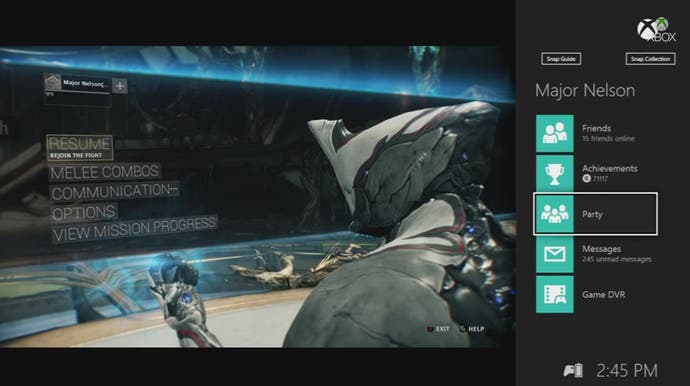 Double-tap the console's menu button and you'll now get a fresh menu to easily load your most recent game, view Achievements or head to the full Snap Centre.
Inside the Snap Centre there are now links to major console apps, meaning you no longer need to head out to the dashboard to see your Friends, Party, Messages or Game DVR apps, or your system clock and battery indicator.
The Friends app is also now snappable, while the Messages app now has threaded conversations.
And for those without Kinect, you can now reproduce the 'Xbox Record That' functionality by bringing up the Snap Centre and pressing X.
The new features will be rolling out next month to all Xbox One owners - including the Home screens' new Friends tab for anyone who hasn't received it already - but are available today to anyone in the Xbox One dashboard beta.
DLNA streaming will also become available for those with the recent Media Player app, as will support for .MKV files.
Microsoft's Larry "Major Nelson" Hryb takes a tour of the new features in the video below: